Commercial Property in Noida
Why Noida is a perfect location to invest in the commercial real estate market?
Multi-National Companies and global tech giants are focusing on the Indian market. These Companies require well-furnished office space in the strategic location at a minimum price. Delhi NCR is one of the most coveted locations for most of these MNC. If we analyze the price, connectivity, infrastructure, etc, Noida seems to be the most attractive location in Delhi NCR. Noida has seen a prominent growth as a commercial and business hub as many startups, entrepreneurial ventures are working in this region.
HOT PROPERTIES
Let's analyze the reasons, why investing in Noida profitable :
Strategic Location
Noida is one of the best locations in NCR to expect an excellent return from your investments. Noida is well connected to all parts of NCR. It is a well-planned city creating a great advantage for the investors seeking ultra-modern design and high-end infrastructure. Noida is expanding its horizon, so is the commercial real estate and its imprints can be found on Yamuna Expressway, Noida Expressway, and Greater Noida.
Reasonably priced commercial Property
Commercial Property in Noida is available at a very competitive and affordable price suiting the budget of all types of investors. There are several opportunities to a different type of property such as a retail shop, office space, studio apartments at very flexible prices. One can get a good discount along with lease guarantee and assured return. If you want to invest at a very reasonable price with a lot of benefits, Noida can be a great option for you. Despite these benefits, the commercial property price in Noida is a lot cheaper than Gurgaon and Delhi.
Prospects of Growth
Investment in Noida Commercial property will be an impeccable avenue for gaining substantial returns. Noida has developed significantly in the last decade. Several new projects are coming up such as international Jewar airport, one of the largest film city and many more that ensures your investment will exponentially appreciate in the coming years.
Excellent Infrastructure
Noida has world-class infrastructure. The establishment of several SEZ and IT Park has led to unprecedented growth in the city, attracting the investors and MNCs from all over the country and abroad. In such a scenario, it makes sense to invest in the Noida Commercial Property market.
Many benchmarks commercial developments have become the part of Noida, Greater Noida, Yamuna Expressway, Noida Expressway and Noida Extension in the last few years.
These commercial developments are designed to explore the potential business growth in this region. Most of these developments are loaded with a plethora of amenities.
There are many property options in the commercial segment such as retail shops, studio apartments, and office space. Most of the commercial projects are available at competitive rates starting from Rs.10 lac.
Several projects are also offering 12% assured return till possession. Some commercial projects are also offering post possession assured rent.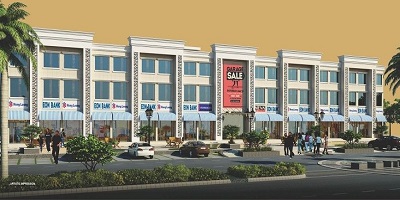 COMMERCIAL PROJECT "Royal Golf plaza"
Assured return for 5 years
12% assured return till possession & 9% assured return post possession
Grab the deal !!! chaabhee bhee aapakee kiraaya bhee aapaka
Royal Golf Plaza is the most discerning and stylish commercial business space at The Hemisphere! Elegantly designed to extend exceptional day -to day life convenience for its residents, this features an integrated commercial infrastructure by the name of Royal Golf Plaza, offering office spaces & shopping center with retail shops, food court, multiplex, banquet and so on, adding a lot of business opportunities for the retailers.To know more about Omaxe The Hemisphere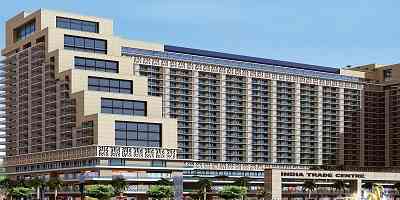 Omaxe India Trade Centre is a commercial project of Omaxe Group, is located at Alpha-2, Greater Noida. A state-of-the-art commercial center with hotel suites, retail shops, office spaces, and serviced apartments is designed to cater to the requirement of the modern world.To know more about Omaxe India Trade Centre.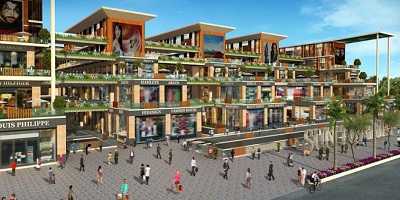 Sun Twilight project has come up at emerging sector of Greater Noida. The development is being done in approximately 25 acres land comprising of a commercial complex in 4 acres and only 134 exclusive and premium Villas in 17 acres. To know more about Sun Twilight.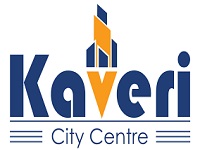 Kaveri City Centre project is the perfect combination of commercial and entertainment hub. This center is emerging as a vibrant commercial and business hub opening newer possibilities and opportunities for redefining the lifestyles of the new generation of workforce. To know more about Kaveri City Centre.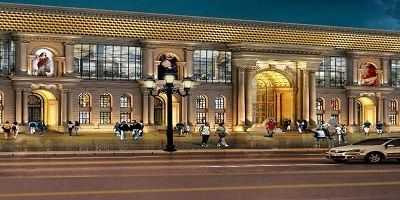 Omaxe Chandni Chowk is a commercial evolution built by combining the strength of dynamic requirements of the modern era.Omaxe Chandni Chawk is giving wings to your business by creating futuristic commercial spaces, best retail shops, food court by integrating work with leisure.To know more about Omaxe Chowk.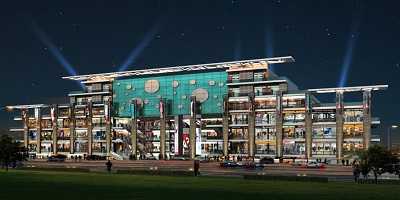 Shri Vinayaka Group presents first of its kind Commercial Plaza based on the Open The high Street concept in prime location Sector Beta – 1 of Greater Noida. The Plaza has amazing connectivity with three sides open roads 24 Meter 18 Meter and 12 Meter respectively. The Plaza has commercial offices, Shops, and Suits.To know more about Beta Plaza.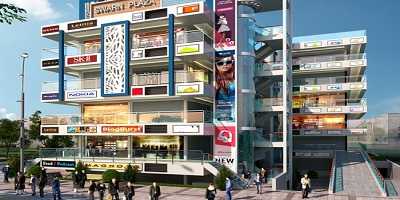 Swarn Plaza is a commercial project, strategically located in the heart of Greater Noida on JP Golf Course road, Swarn Nagri, near Pari Chowk. It is close to the metro station and has easy access to Noida - Greater Noida Expressway. To Know more about Swarn Plaza.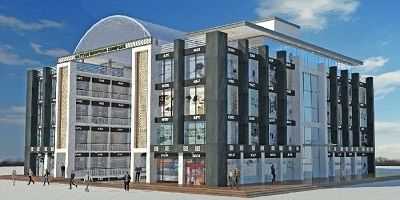 Satyam Shopping Complex, commercial development in Alpha-II Greater Noida is strategically located to cater to your refined taste. A landmark project by Satyam Group, promises world-class amenities and the best opportunity to invest in shops in Greater Noida. To know more about Satyam Shopping Complex.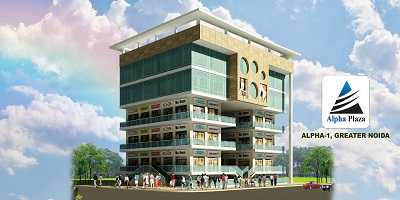 Alpha Plaza has commercial offices, Shops. The property of all modern amenities Reserve Area for Kids Play & Entertainment Party Hall & conference room. Alpha Plaza based on the Open The high Street concept in prime location Sector Alpha-1 of Greater Noida. To know more about Alpha Plaza.
Commercial Property in Greater Noida
Commercial Property
in Noida Extension
Commercial Property
in Yamuna Expressway
Commercial Property
in Noida Expressway
Q. How do I find the right commercial property?
Ans. Initially, you have to set criteria, based on that you have to search the property. Note down your specifications such as:
1. Whether you are looking for leasehold property or freehold Property?
2. Decide types of property such as office space, shop, or retail space.
3. Suitable location for your business
4. How much space is required for your business?
5. Accordingly, search your property.

Q. What checks do we need to carry out on the commercial property before buying?
Ans. First, you take your own informal/formal checks such as
1. Visit the property to see the actual condition of the property.
2. Have a look around the neighborhood for any potential problem
3. Know the maintenance charges of the premises
4. Find out the other charges in addition to the basic cost
5. Stamp charges and other legal expenses.
Q. What kind of return I can expect from the commercial property?
Ans. If you are buying from an investment point of view, look for the property of a reputed builder with an assured return up to 12%. Apart from that if you find a good deal, you can expect good appreciation in three to five years.
Q. Should I buy under-construction commercial property or ready to move in property?
Ans. It depends on your perspective if you want to start your own business in the next few months, buy ready to move in lockable property. If your purpose is purely an investment, the under-construction property can give you an excellent return. But at the same time, do check the track record of the developer and only select a reputed builder with a good track record.
Q. What kind of taxes do I need to pay while buying a commercial property?
Ans. The buyer has to pay the following taxes:
1% TDS if property cost exceeds 50 lac
GST on under-construction property
Stamp duty.