What do you expect while investing in commercial property?
How can you fulfill your expectation? Just consider the following facts while investing in commercial space:
Futuristic location

Attractive pricing

Thoughtfully designed space with excellent functionality

Poised to emerge as a flourishing ecosystem of growth

Instant loan facility
To know about such a commercial package, click here Kaveri City Centre
Why Noida is a perfect location to invest in the commercial real estate market?
Multi-National Companies and global tech giants are focusing on the Indian market. These Companies require well-furnished office space in the strategic location at a minimum price. Delhi NCR is one of the most coveted locations for most of these MNC. If we analyze the price, connectivity, infrastructure, etc, Noida seems to be the most attractive location in Delhi NCR. Noida has seen prominent growth as a commercial and business hub as many startups, entrepreneurial ventures are working in this region.
Let's analyze the reasons, why investing in Noida profitable :
Strategic Location
Noida is one of the best locations in NCR to expect an excellent return from your investments. Noida is well connected to all parts of NCR. It is a well-planned city creating a great advantage for the investors seeking ultra-modern design and high-end infrastructure. Noida is expanding its horizon, so is the commercial real estate and its imprints can be found on Yamuna Expressway, Noida Expressway, and Greater Noida.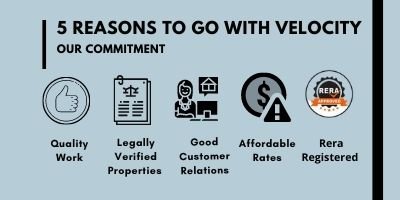 Reasonably priced commercial Property
Commercial Property in Noida is available at a very competitive and affordable price suiting the budget of all types of investors. There are several opportunities for a different type of property such as a retail shop, office space, studio apartments at very flexible prices. One can get a good discount along with a lease guarantee and assured return. If you want to invest at a very reasonable price with a lot of benefits, Noida can be a great option for you. Despite these benefits, the commercial property price in Noida is a lot cheaper than in Gurgaon and Delhi.
Prospects of Growth
Investment in Noida Commercial property will be an impeccable avenue for gaining substantial returns. Noida has developed significantly in the last decade. Several new projects are coming up such as the international Jewar airport, one of the largest film city and many more that ensures your investment will exponentially appreciate in the coming years.
Excellent Infrastructure
Noida has a world-class infrastructure. The establishment of several SEZ and IT Park has led to unprecedented growth in the city, attracting investors and MNCs from all over the country and abroad. In such a scenario, it makes sense to invest in the Noida Commercial Property market.
Omaxe Connaught Place
Omaxe Connaught Place is one of the most prominent commercial and entertainment centres in Greater Noida. It has revolutionized shopping, entertainment, and business since its inception. Omaxe Group aims to be one of the country's most formidable players in commercial real estate and they have recreated the iconic Connaught Place. Click here to Know More: Omaxe Connaught Place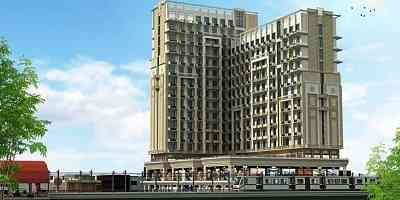 Kaveri City Centre
The Kaveri City Centre is a low-budget premium commercial destination with an elegant and spacious design encompassing the requirement of corporates and retail segments. The Kaveri City Centre is the perfect example of fascinating infrastructure that displays an excellent ambiance. Click here to Know More: Kaveri City Centre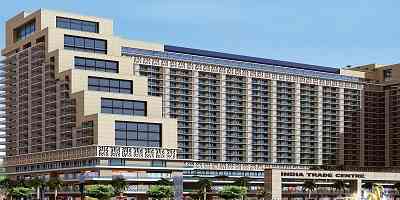 Omaxe India Trade Centre
Omaxe India Trade Centre covers an estimated area of 3 acres that includes the main tower, multi-level parking, and many other facilities. There are 20 floors in the tower of Omaxe India Trade Centre, and each floor has approximately 1000 units for offices, spaces & shops. Click here to Know More: Omaxe India Trade Centre