Famous & Biggest Temples in India to go for a spiritual journey
It is no secret that some of the most iconic monuments in India are temples that have become associated with the region to which they belong. As time has passed, these places of worship have evolved from just world-renowned temples to revered tourist attractions for people seeking a spiritual journey.
There are many places of worship in India that serve as the cornerstone of the identity of the region, religion, or civilization. If you are a lover of architecture, history, and man-made beauty, a visit to a temple once in your lifetime is a worthwhile trip.
Famous & Biggest Temples to visit once in your lifetime
There are thousands of temples throughout India that have redefined travel by bringing visitors from faraway lands to admire their architectural beauty and spiritual experience.
Kedarnath Temple
The Kedarnath temple is the most revered shrine in Hindu culture. It was built in the 8th century A.D. It honors the Hindu deity, Lord Shiva. The archway for this temple is also located next to a site that holds an old temple that was built by the Pandavas, more than 1,000 years ago. Kedarnath has been one of India's most famous temples for more than 1000 years. Read More
Badrinath Temple
The name of the Badrinath tirtha comes from the local word Badri which means wild berry. It is believed that when Lord Vishnu was doing penance in these mountains, His consort goddess Laxmi took the form of a tree and shaded Him from the sun's harsh rays. It is not the only dwelling place of God Himself but also home to countless pilgrims, saints, and sages who meditate here in search of enlightenment. Read More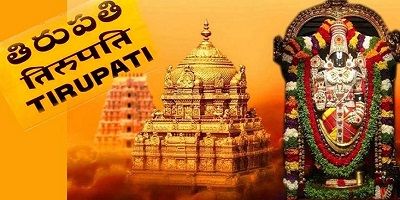 Tirupati Balaji Temple
The history of this city has been associated with Lord Venkateshwara Temple almost every time, but its origin is obscured by the layers of time. Constant devotion by the rulers of Southern dynasties in different centuries ensured that this revered destination stayed intact, so today's pilgrims can witness it. Read More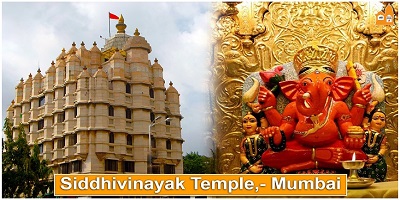 Shree Siddhivinayak Temple
Shree Siddhivinayak Ganpati temple of Prabhadevi, Mumbai is an ancient and popular place of worship. The temple was constructed around the core shrine in 1801 by an individual called Baba Hindo. Back then, the area had plenty of trees, especially coconut trees. The idol has black stone as a base and measures 2.5 ft high from its base width of 2 ft. Read More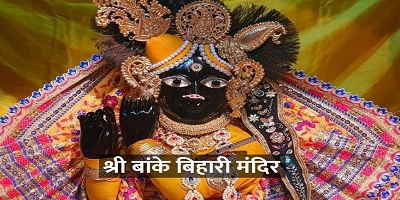 Shri Banke Bihari Temple
One of the most famous temples in Vrindavan is the Shri Bankey Bihari Temple, dedicated to Lord Krishna. In this temple, the principal deity stands in the tribhanga posture. This pose is tilted at three angles and hence refers to Lord Krishna by one of his names Banke. Originally the same idol of Lord Krishna was worshipped at Nidhivan and called Kunj-Bihari. Read More

Shirdi Sai Baba Temple
People from around the world come to Shirdi to see Sai Baba, the god of all. This small village in India is famous because people from the Hindu and Muslim faiths visit it. Throughout history, all religious groups including orthodox Christians and Zoroastrians have worshipped Sai Baba of Shirdi. Read More

Kashi Vishwanath Temple
Kashi Vishwanath is a beautiful Hindu temple that is also known as the "twelfth Jyotirlinga." It's located in the lanes of Varanasi, one of India's holiest cities and many pilgrims visit this temple daily. The people who worship at this temple have gone through many ups and downs. In fact, it has moved throughout India in the last thousand years. Read More

Mata Vaishno Devi Temple
There are many Shrines in India that do not have a definite origin. What is known about the Shrine is that it's been around for nearly one million years, and there has never been any mention of worshiping a female deity. There were references to Shakti, the Goddess of Power and Popular Culture, in some of the Puranic texts. However, the practice started in the Puranic period.

Mahakaleshwar temple
The Mahakaleshwar temple is located in Ujjain and is 47 m high, with a square-facing tower. The jyotirlinga was destroyed in the raid of Ujjain in 1234-35 by Sultan Shams-ud-din Iltutmish. It was believed to have been thrown into Kotiteerth Kunda and hidden in the water. The current structure was built as a consequence of Martha General Ranoji Shinde after Baji Rao. Read More

Shree Jagannath Temple
One of the four Dhams (pilgrimages) in India, Puri is home to Shree Jagannath Temple. Dedicated to Lord Jagannath - an incarnation of Lord Vishnu, this ancient temple gets millions of devotees during the Rath Yatra festival. You won't believe the number of people celebrating during this incredible festival.
Check out the news updates from India on current affairs, entertainment, sports, politics etc. Click here to know more about Budget 2023 Date, Timing, Highlights, Finance Minister & Famous Persons of Indian Origin Holding Top Positions in the World.