Famous Person of Indian Origin holding top positions abroad
India is famous for producing so many highly intelligent humans who have not only held some of the top global positions but are also leading some of the world's biggest companies.
Over 60 Indian-origin people hold cabinet positions in 15 countries.
It is no secret that India is the progenitor of some of the world's most brilliant minds. Many of the world's most successful businesses and companies have been led by Indians, from tech geeks who made their names heard in silicon valley to tycoons who led some of the biggest conglomerates.
There has been an increase in Indian and Indian-origin executives taking on global roles in some of the world's largest companies in the last few years.

Rishi Sunak
A British politician, Rishi Sunak was born on 12 May 1980 and has been Prime Minister since October 2022, as well as Leader of the Conservative Party. Sunak held two cabinet posts under Boris Johnson, the last of which was Chancellor of the Exchequer. Sunak has been elected as a Member of Parliament (MP) since 2015. Read More

Satya Nadella
Under Satya Narayana Nadella, Microsoft generates more cloud computing revenue than Google, has more subscribers than Netflix, and has a market capitalization near a trillion dollars. Nadella's path didn't seem too difficult starting. He had a long history of working for large companies and he loved their products like Microsoft had. Nadella joined Microsoft as an engineer in 1992, where he secured his first executive role as Vice President of Microsoft Central. Read More

Sundar Pichai
Google's ideological journey is driven by Sundar Pichai. Since 2004, he has been involved in a number of revolutionary Google projects, including Android, Chrome, and Google Glass (which were discontinued later). He has been with Google since 2004 and played a leading role in many of the company's revolutionary projects. Read More
Kamala Harris
Kamala Harris has made history as the first woman and the first woman of color to serve as Vice President. She has also broken barriers throughout her career as a former California attorney general and U.S. senator. Check out the following information about Vice President Kamala Harris, including her political and personal history. Read More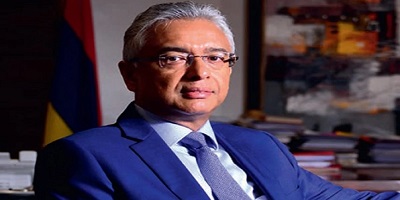 Pravind Kumar Jugnauth
Pravind Kumar Jugnauth was born in Vacoas-Phoenix, Mauritius, on December 25, 1961, to Anerood Jugnauth, who served as Mauritius Prime Minister for more than 18 years, and Sarojini Jugnauth, a former elementary school teacher. His sister was Shalini Jugnauth Malhotra. Read More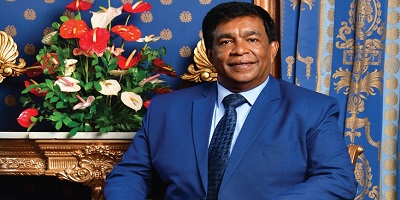 Prithviraj singh Roopun
Since 2019, Pradeep Singh Roopun, also known as Prithvirajsing Roopun (Mauritian Creole pronunciation GCSK), has served as the seventh president of Mauritius. The Indian Arya Samaj Hindu family of Prthvirajsing Roopun grew up in the suburb of Morcellement St. Jean, near Quatre Bornes. Read More
Chan Santokhi
A politician from Suriname, Chandrikapersad "Chan" Santokhi, whose grandparents had been taken as indentured laborers from Bihar, India during the 19th century, was born on February 3, 1959, in Lelydorp. He is a member of the Progressive Reform Party that won 20 seats out of 51 in the National Assembly. He's the youngest of nine children, his father worked at a port, and his mother worked in a shop. Read More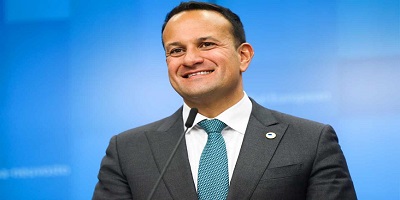 Leo Varadkar
Leo Varadkar was born on January 18, 1979, in Dublin, Ireland. He is an Irish politician who became the leader of the Fine Gael party and Ireland's first openly gay prime minister in June 2017. John Varadkar was born to an Indian-born physician father and a largely Irish nurse mother. Before settling in Dublin, the family had lived almost all their life in England and India. Read More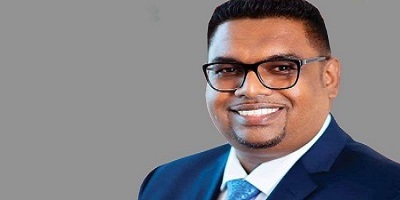 Mohamed Irfaan Ali
Mohamed Irfaan Ali was born Mohamed Irfaan Ali on April 25, 1980, in Leonora, Guyana, to Mohamed Osman Ali and Bibi Shariman. He has one brother. His early education was at the Cornelia Ida Primary School in Demerara village. As a student at St. Stanislaus College in Georgetown, he was active in cricket. Read More
Check out the news updates from India on current affairs, entertainment, sports, politics etc. Click here to know more about Famous & Biggest Temples in India & UK-India Young-Professional Scheme Registration, Online Apply .