Office Space Sale/Rent In Greater Noida
To cater to the growing the requirement of office spaces, several developers have come up with inquisitively designed office spaces in Noida, Greater Noida, Yamuna Expressway, Noida Expressway, and Noida extension.
The most discerning and stylish office spaces are developed with the awesome amenities required for a peaceful working environment. Many developers such as Omaxe, Kaveri Group, have developed well-equipped office spaces to take care of all the needs of a business that helps to focus on key objectives and flourish your business.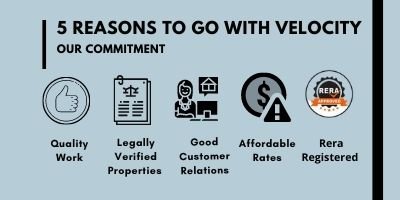 These office spaces are available at very affordable prices starting from Rs.10 lac. Various ready to move in and under construction, options are available with .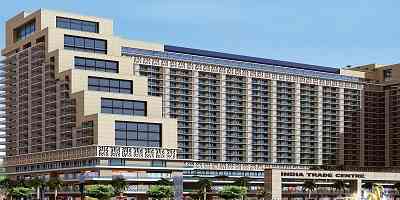 India Trade Center will emerge as a one-stop destination with office spaces are designed to cater to the need of the modern business world. To know more about Omaxe India Trade Centre.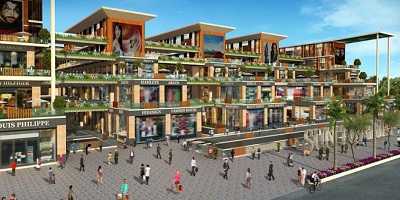 Sun Twilight Metro Street office spaces are fabulously designed to complement global corporate houses featuring modern workspaces with separate cabins, reception, and more. To know more about Sun Twilight Metro Street.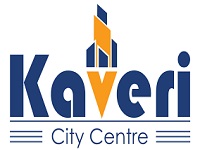 Kaveri City Centre has a dedicated floor for office space. It promises to be a holistic shopping cum entertainment experience. To know more about Kaveri City Center.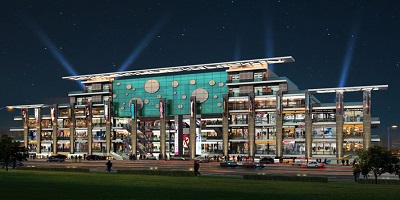 Beta Plaza has commercial office space. The Plaza has amazing connectivity with three sides open roads 24 Meter 18 Meter and 12 Meter respectively. To know more about Beta Plaza.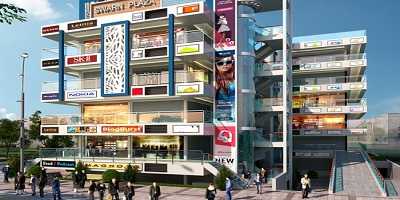 Swarn Plaza has commercial offices. Swarn Plaza based on the Open High Street concept in a prime location on JP Golf Course road, Swarn Nagri, near Pari Chowk, Greater Noida. To know more about Swarn Plaza.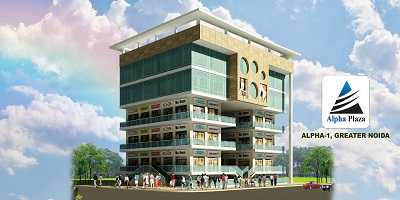 Alpha Plaza has commercial offices, Shops. The property of all modern amenities Reserve Area for Kids Play & Entertainment Party Hall & conference room. Alpha Plaza based on the Open The high Street concept in prime location Sector Alpha-1 of Greater Noida. To know more about Alpha Plaza.
Read More:- Studio Apartments Flats in Noida
FAQs
Q. Should I buy under-construction office space or ready to move in office space?
Ans If you are looking for office space for your own business, prefer to buy ready to move in property. If your purpose is purely an investment, the under-construction property can give you a better appreciation. But at the same time, do check the track record of the developer and only select a reputed builder with a good track record.
Q.What checks do we need to carry out at the time of buying office space?
Ans. First, you take your own informal/formal checks such as 1. Visit the property to see the actual condition of the property. 2. Have a look around the neighborhood for any potential problem 3. Know the maintenance charges of the premises 4. Find out the other charges in addition to the basic cost 5. Stamp charges and other legal expenses.
Q. What are the options available in Delhi, Noida, and Greater Noida for office space?
Ans. There are several ready to move in and under construction options like Omaxe Chandni Chowk in Delhi, Omaxe India Trade Centre, and Kaveri City Centre in Greater Noida, etc.
Q. How do I find a suitable office space at a good price?
Ans. Analyze the business requirement, accordingly search the space and location. There are several office space options in Delhi NCR from well-known developers.
Q. What kind of return I can expect if I invest in office space?
Ans. If you are buying from an investment point of view, look for the office space of a renowned builder with an assured return up to 12%. Apart from that if you find a good deal, you can expect good appreciation in three to five years.
Q. What kind of taxes do I need to pay while buying a commercial space?
Ans. The buyer has to pay the following taxes: 1% TDS if property cost exceeds 50 lac GST on under-construction property Stamp duty.
Q. What is office space?
Ans. Office space refers to a part of a building and is equipped with basic infrastructure that can be used for office operations. Office space includes a work area for personnel, reception, conference room, etc.