Last updated on 19/01/2021
Yamuna Authority Plot New Scheme
In a view to luring small investors, Yamuna Expressway Industrial Development Authority is soon going to come up with a small industrial plot scheme. The scheme is in the drafting stage. Yamuna Industrial Development Authority is working on the details of the scheme.
The Uttar Pradesh Government wants to attract small investors to set up their business along the Yamuna Expressway.
Yamuna Expressway Authority Concession Agreement
Zurich Airport International was the top bidder to design and develop the Jewar airport along the Yamuna Expressway.
On October 07, 2020, The Yamuna International Airport Private Limited signed a Concession Agreement with Zurich Airport International AG to start the work at the site for the development of the upcoming Jewar International Airport.
The company has three and a half years to build the airport. The airport will initially have one runway and 90% of air traffic will be domestic in the initial years.
Yamuna International Airport Private Limited is the 100% subsidiary of Zurich Airport which has been incorporated to develop a greenfield airport in Jewar.
Click here to know more: Best ( Flats in Noida ) Price Starts @ Rs. 25 Lac, Prime ( Commercial in Noida ), ( Residential Property in Noida )
The Concession Agreement would allow the Switzerland headquartered company to construct and maintain the airport that is being built on Public-Private Partnership. It is going to be the biggest airport in India upon completion.
HOT PROPERTIES
Yamuna Expressway Authority plots' future
Yamuna Expressway is one of the biggest hotspots at present and proving to be one of the best investments in Delhi NCR. This area has major attractions due to world-class infrastructure and multiple developments along the Yamuna Expressway. It has already witnessed a major landmark like Night Safari, Formula one circuit, etc.
Approval of Film City and initiation of international airport work will give impetus to the real estate sector in this area. In addition to that Delhi Mumbai Industrial, the corridor has already been proposed. Monorail connectivity will also be developed throughout this stretch. The metro extension to Jewar International Airport will be a major growth driver in this area.
Click To Know More- Ansal Sushant Megapolis
There is an ample scope for price appreciation in the next five to six years when most of the proposed projects will be on completion.
Yamuna Authority Plot for Resale
Recently, due to a major announcement by the UP Government and the initiation of Jewar Airport work, People are showing interest in buying property along Yamuna Expressway. Contact for best deals in the authority plots.
We are dealing in residential authority plots at sector 18, 20, and 22 D and industrial plots in sector 33,34 on Yamuna Expressway, Greater Noida.
Leave your details for the best deals on Yamuna Expressway Authority.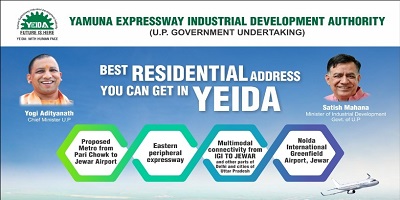 Approval of 1000 acre Film City Project along Yamuna Expressway
The U.P. State government has approved the proposal for setting-up Film City in sector-21 along Yamuna Expressway in Gautam Buddh Nagar.
Land identified for film city, the proposal is sent to UP Govt. by Yamuna Expressway Industrial Development Authority
A land parcel has been identified in sector-21 along the Yamuna Expressway, near the upcoming Jewar International airport to set-up the biggest film city in Gautam Buddha Nagar. The said location is well connected to Eastern Peripheral and Jewar airport.
Yamuna Expressway Industrial Development Authority has sent a proposal to the UP Government.
The proposed project of film city will be a milestone and help to generate revenue and jobs.
We are providing all sorts of services like paperwork, transfer, agreement to lease, registry etc regarding the transaction in Yamuna authority plots and flats at Sector 18,20, 22D,24, Yamuna Expressway, Greater Noida, U.P.
We also deal with the sale and purchase of the Yamuna Authority Plot.
NEW SCHEME
YEIDA has invited application for the allotment of a residential plot in sector 17,18,20 & 22D.
The land on which plots would be developed has been acquired by the authority.
Plots are available in the size of 120 sq. meter to 200 sq. meter @ Rs.16870 per square meter and plots above 200 @ Rs.16550 per square meter.
The scheme opens on 24-08-2020 and the scheme closes on 24-09-2020.
Allotment will be done on a draw basis on 05-11-2020
Yamuna Expressway Industrial Development Authority had launched its first residential scheme in sector 18 & 20 with plots sizes of 300,500,1000,2000,4000.
Now the authority has started offering possession of these plots.
These are some of the best options to invest in Yamuna Expressway.
Prices of these properties are starting from 45 lac*. The bank is also offering loans on these properties.
Velocity recommends this property as one of the best investment options. It is an 80% green area, with world-class infrastructure. Yamuna Expressway, now providing a fast-moving corridor, metro connectivity and minimized the travel time from Delhi to Agra. The initiation of Jewar airport work has accelerated development along the Yamuna Expressway.
Register For Best Deals In Yamuna Expressway Properties
The Government of Uttar Pradesh had constituted the Taj Expressway Industrial Development Authority (YEA), now known as YAMUNA EXPRESSWAY INDUSTRIAL DEVELOPMENT AUTHORITY for the implementation of the Yamuna Expressway project and allied development in the region. It includes the execution of Yamuna Expressway, acquisition of land for construction of expressway and area development, and preparation of a zonal plan for planned development along the Expressway.
The idea is based not only to provide a fast-moving corridor to reduce the traveling time between New Delhi & Agra but also to provide proper environment and resources in the region to ensure the development of the Tourism Industry, Entertainment & Leisure, and Knowledge-based Industry.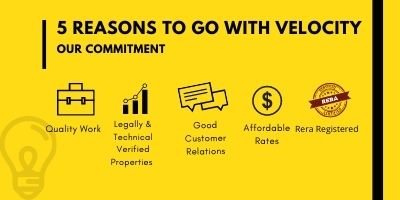 Yamuna Expressway Project between Greater Noida and Agra, the most extended Access Controlled six-lane (extendable to eight lanes) concrete pavement expressway, now providing a fast-moving corridor and minimized the travel time from Delhi to Agra. It has also connected the main townships/commercial centers on the Eastern side of the river Yamuna.
It has opened up the avenue for industrial and urban development of the region. It has provided the base for convergence to tourism and other allied industries. Safe, shorter travel time and the accessibility in the area and initiation of Jewar airport work has accelerated land development along the Yamuna Expressway in a planned manner for commercial, industrial, institutional amusement, and residential purposes. So many schemes has already been launched and developed in this region, and new schemes are also in the pipeline and under discussion to be launched soon.
Under this, Yamuna's authority is planning to launch approximately 1000 residential and commercial plots in the surroundings of Jewar airport. The Plots will be in the size of 62 sq m, 120 sq m, 152 sq m, 200 sq m, and 300 sq m. Commercial shops in Sector 22 D and three hotel plots – one for a three-star hotel, one for a four-star hotel, and one for a five-star hotel are also in the planning. These plots are expected to come up in the proposed Aerocity project.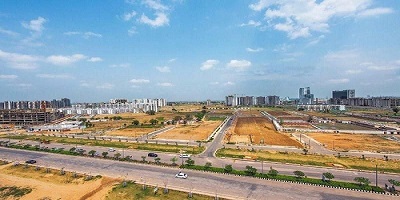 Scheme- Industrial plot- size over 2100 sq.meters
It is a self-financing scheme by scheme-specific advertisements based on registration. The applicant has to register his/her application.
Duly filled in the application form must be submitted along with a detailed proposal/project report and other statutory documents.

Applicant must attach a non-refundable & non-adjustable Processing Fee of Rs. 25000/-

Registration money is equivalent to 10% of the total premium of the plot area.

Rs.1100/- would also be deposited, in case of application form is downloaded from the website

The registration amount and processing fee as stated above would be deposited through a bank draft in favor of the Yamuna Expressway Industrial Development Authority and payable at any scheduled bank of New Delhi / Noida / Greater Noida.
The application along with the requisite documents will be screened by a Screening Committee Selected candidates will have to appear before the plot allotment committee for an interview on the prescribed date and time for examining the viability of the project.
On the approval of the CEO, allotment letters will be issued within a month of such approval, by the General Manager/Manager (Industries) with the condition that the allottee will submit an undertaking at the time of execution of lease Deed on non-judicial stamp paper of Rs.10/-. Allottee is required to take physical possession of the industrial property (ies) within 15 days from the date of execution of legal documents. The allotment of the plot will be made on a leasehold basis for a period of 90 years from the date of execution of the lease deed. The allottee is required to take a completion certificate within 48 months from the due date of the lease deed. Units to become functional within 48 months from the due date of execution of the lease deed.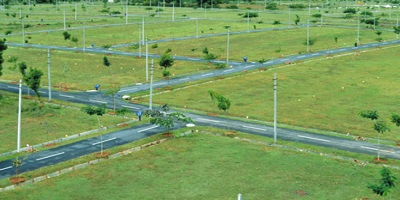 The scheme- Zero Period 2009 Scheme
In the 3rd quarter of the Year 2009, the Authority had launched its first Residential Scheme. The applications were invited for the leasehold residential plots in the sizes of 300 Sq.Mtr., 500 Sq. Mtr., 1000 Sq.Mtr., 2000 Sq.Mtr. & 4000 Sq.Mtr. And the draw was held in October 2009 and approx. Twenty-one thousand thousand plots were allotted through a draw system in the various sizes.
The Plots were allotted at the rate of Rs. 4750/- per Sq.Mtr. And now, it is available in resale with a premium price, which varies according to the size and location of Plot. The Authority had allotted a Plot Size of 4000 Sq. Mtr., 2000 Sq.Mtr., 1000 Sq.Mtr. 500 Sq.Mtr. & 300 Sq.Mtr. In Sector-20.
The scheme- 22D Plots
Yamuna Expressway Industrial Development Authority (YEIDA) had launched a residential plot scheme on August 3, 2015, offering 900 plots of 120 sq meter and 162 sq m, priced at Rs 17.04 lakh and Rs 23 lakh, respectively in the prime location of Sector 22D. This is for the first time that YEIDA offered small, low-priced plots.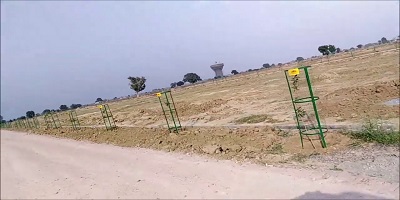 The scheme- Mixed land Sec-24
The new schemes will include industrial, residential, institutional, and mix land use plots with a wide range of size options. One of the schemes had offered industrial plots with the possibilities of 300 sq m, 600 sq m, and 1,800 sq m. Another scheme will be offering plots ranging between 2,100 sq m to 500 acres.
For the first time, the civic Authority offered mixed land use plots under which 20 percent area will be earmarked for residential development on Plots spreading across 100 acres.
Scheme- Industrial Sec-32, 33 & 29
To promote and boost the upcoming international airport at Jewar in Greater Noida, the Yamuna Expressway Industrial Development Authority (YEIDA) has launched a scheme offering plots for industrial, mixed-use and institutional purposes. The plots available under the scheme are located in sectors 29, 32, and 33 in Greater Noida, lying in proximity to the upcoming airport.
This is for the first time that the Authority has ventured into an open-ended scheme, which means that there would be no closing date for it.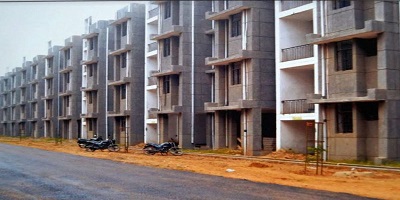 The scheme- Yamunotri Houses Sec-22D
Yamunotri Houses Project is registered on RERA from the following RERA ID – UPRERAPRJ9384 GH-06, SEC-22A, YEIDA, PHASE 1 (YAMUNOTRI) & UPRERAPRJ8947 GH06, Sec-22D, YEIDA. YEIDA (Yamuna Expressway Industrial Development Authority) has developed the Yamuntori Houses in Sector-22D Yamuna Expressway, Noida. Yamuna Expressway Industrial Development Authority is responsible for developing well-designed apartments in Yamuna Expressway, Noida.
The Yamunotri Houses project includes a total of 2,862 units, sprawled over a beautiful landscape. Sizes of these one and 2-BHK apartments range from 525 sq. ft. to 880 sq. ft. That is quite enough space to live comfortably. As Yamuntori Houses are in Sector-22D Yamuna Expressway, Noida, all popular landmarks like hospitals, banks, schools, and colleges are easily accessible from here.
The location is surrounded by well-developed areas such as Sector-25 Yamuna Expressway, Sector-17A and Sector-17B Yamuna Expressway, Sector-19 Yamuna Expressway, and Sector-22A Yamuna Expressway. Apart from these location-advantages of buying a place in Yamuntori Houses, these apartments offer various amenities to enrich your life even more.
Authority has planned to construct stilt+ 4 storeyed LIG and stilt+16 storeyed M.I.G. Houses. Construction of the boundary wall in Gh-10 has been Completed. In GH-06, Work for Construction of 1280 L.I.G. Flats has been awarded.
Location
All the authority plots are located along Yamuna Expressway deserves a special mention that every location enjoys proximity to Pari Chowk, Noida Sector 150, and Noida - Greater Noida Expressway. Apart from Delhi and Agra Yamuna Expressway also connects this place to Faridabad, Palwal, Mathura, Hathras, and Aligarh. Several other developments, such as ISBT, Night Safari, and Tech Zone, which houses companies such as Wipro and NIIT are also in close proximity to these plots. Educational institutes such as Gautam Buddha University, Noida International University, and Galgotia University are also situated nearby. The Jewar airport will be operational by 2023 and will be able to cater to more than 30 million passengers. It's in close proximity to sectors developed by Yamuna Authority.
Highlights
Sector 26B External development work (Road, Drain, and sewer) has already been completed.

Sector 26 A 60Mtr wide road has been constructed in front of these project

Sector 17 A Construction in Noida International University and Galgotia University has been completed.

(1) Internal & External (H.T & L.T) Electrification work complete.

(2) Street light work complete

Social Development - Multipurpose Bhawan

Sector 25 & 26 Sports Complex

car racing on Formula-1 track

The construction of a bridge over Jewer distributory canal near villages Rustampur is under progress.

Residential & Commercial Sectors 19 & 22, the provisions of various facilities, and a green belt as per plan.

The entire Expressway is lined with a metal beam crash barrier on both sides and wire fencing.

State-of-the-art Highway Traffic management System

Strategically positioned Fire Fighting system.

Yamuna Expressway Central Control Centre
YEIDA industrial plot scheme-2020
Yamuna Industrial development authority has launched an industrial plot up to 4,000 square meter and above 4000 square meter in APPAREL PARK & STARTUP, MSME PARK AND STARTUP, HANDCRAFT & ODOP-UP, PARK AND STARTUP in sector-29.
The scheme is known as YEA/IND-PARK(2020)-01
APPAREL PARK
The units which are engaged in manufacturing and making the textiles, garments, and apparel will be eligible for applying plot in this scheme.
MSME PARK
The micro, small and medium units may apply with the project report for the allotment of plot in this park.
HANDCRAFT & ODOP-UP
Handicrafts unit may apply in this park only and the applicant firm should be registered under GST.
Applications for start-up firms shall be considered separately. The other eligibility conditions for such firms shall be under the guidelines issued for a star up firms from the government from time to time.
Q.When did Yamuna Authority launch the plots for the first time in sector 18 and 20?
Ans. Yamuna Authority launched plots in 2009 in sector 18 and 20 at the rate of Rs.4750/-per square meter.
Q.What are the sizes of the plots?
Ans. The plots are available in the size of 300 square meter, 500 square meter,1000 square meter, 2000 square meter,4000 square meter.
Q. What is the resale price of a 300 square meter plot?
Ans. The resale of prices of 300 square meter plots is varying between 34 to 38 lac.
Q. What were the sizes of the plots launched by the Yamuna Authority in August 2015?
Ans. The plots were offered in a size of 120 square meter, 162 square meter.
Q. What are the size and price of plots in the latest scheme launched in August 2020?
Ans. In this scheme, plots are offered in the size of 120 square meter to 200 square meter at the rate of Rs.16870 per square meter. Plots are also available in the size of more than 200 square meter.
Yamuna Authority Plots
Yamuna Authority Flats
Yamuna Authority Map
Yamuna Authority Size
Yamuna Authority Price
Click To Know More About - Sushant Golf City, Ansal API Rebooking, Gaur Yamuna City, COVID-19