The Earthcon Group has firmly established itself as one of the leading developers of real estate in India by imprinting its ineffaceable mark across all asset classes. The company strives to innovate, excel, and promote sustainability.
The company cares about customer needs, be it timely delivery of projects or living up to commitments in terms of using quality materials, infrastructure, and pricing.

Well organized team
The company is headed by individuals with adroit capacity. They have employed and collaborated with high caliber architects and interior designers to ensure quality and sustainability.
The leaders and skilled professionals of the company have worked towards launching out of the league projects and take the real estate sector to the next level.
Phenomenal craftsmanship
The Prestige Group today has become a name that is synonymous with innovation and phenomenal craftsmanship.
They have been delivering high-quality projects and meeting the international quality standard.
Creation of various landmark projects

The company has pioneered many landmark developments. The spirit of creativity is reflected in all the projects.
The company has set new trends of architectural design in the contemporary global scenario touching the horizons of excellence.
About us:- At Earthcon, we believe in not just building sustainable infrastructure, but also in giving the best service and quality construction. Therefore, when we envision a project, we go to great lengths to ensure that it is in harmony with the environment and is true to our customer's expectations and satisfaction.
We strive hard to design innovative residential and commercial spaces that are cost-effective and yet aesthetically designed with the best construction quality. We aim to find the perfect balance between form and function so that our customers can lead an enriched life that they have always dreamed of.
Established in 2005, Earthcon is a real estate project designer and developer with an environmental focus. It is one of the few firms in the country today that follows sustainable development and eco-friendly practices. In a time where environment-friendly measures are becoming increasingly necessary, Earthcon's sustainable real estate development is the ideal solution for truly holistic growth.
Earthcon was founded in the year 2005 by Mr Shadab Khan with the vision of providing value housing in Tier I and Tier-II cities. The company soon diversified its operations into the development of commercial spaces and holiday homes in addition to residential projects.
It has grown significantly over the years as an environment-focused construction and real estate developer and has carved a reputation for delivering high-quality, eco-friendly developments on time. It is known for its superior quality and business practices and was also awarded the Best Developer of the Year award by the Builders Council of India.
The company has successfully delivered over 1.5 million sq. ft. of residential & commercial spaces and holiday homes. Currently, it also has over 10 million sq. ft. of the area under development.
Earthcon's completed projects include Casa Grande, Yuvraj Residency, Naini Kingdom, Naini Paradise, and more. Besides, the Company is currently developing residential and commercial projects in Delhi, Noida, Greater Noida, Dehradun, Moradabad, Aligarh, Bhopal, Sambhal, Lucknow, and Nainital.
After the enormous success of Casa Grande, Earthcon has launched another major development called Casa Grande 2. Located strategically near the Yamuna Expressway in Greater Noida, Casa Grande 2 puts you in the heart of a thriving commercial and residential area. It is spread across 3.64 acres of land, with residential units surrounded by lush, open green areas.
Casa Grande 2 houses 526 residential apartments built across 22 stories and are designed with luxurious interiors that blend modern aesthetics and comforts. With this focus on creating luxurious everyday living spaces for today's professionals, the project carries forward the trend created by Earthcon's path-breaking Casa Grande project.
It aims to fulfil the dreams of individuals looking for a piece of luxury in a bustling, urban Greater Noida and you can be part of it too by booking your own space.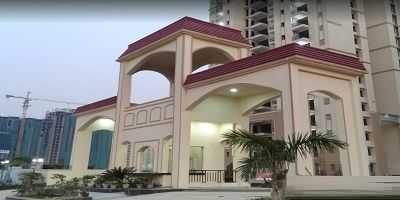 Casa Royale
Within close reach of the fast-growing area of Ghaziabad, Noida and Greater Noida Earthcon Universal's Casa Royale is a dream project, designed and developed as a complex of affordable yet stylish apartments; Casa Royale offers 2/3/4 BHK apartments decked in luxurious interiors at accessible prices. , Casa Royale is spread across 11.14 acres and has a total of 1,282 flats, with the highlight being its spacious penthouses, which offer the ultimate royal experience.
It has two towers with 18 and 14 floors each and offers an incredible range of facilities and features. Along with the fitness club, Casa Royale also offers an open-air theatre with Wi-Fi, a Yoga meditation lawn, and a theme-based lawn.
It also has a commercial shopping centre for your everyday needs and a crèche to take care of your children. The project also has several features rarely seen in other developments in the region, such as solar panel-powered street lighting and wastewater recycling facilities
It is a major project under development by Earthcon, with around 100 acres of recreational greenery surrounding it. Ideal location, affordability, and high standards make Casa Royale a very tempting prospect so go ahead and book your own space in this development today.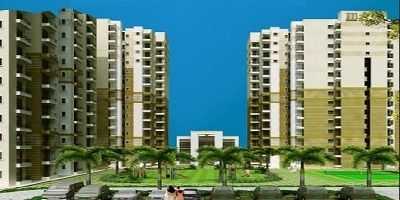 Sanskriti
Sanskriti, like the name suggests, is designed to bring 2/3 BHK apartments for 675 residents closer to India's natural heritage. Designed and developed as a sustainable, environment-friendly apartment complex, Sanskriti features modern architecture and planning with a much smaller environmental impact than other conventional apartment buildings.
It features solar-powered street lighting, wastewater recycling, and rainwater harvesting facilities. To bring this together, the complex is located close to around 100 acres of recreational greenery, allowing residents to better connect with and appreciate nature. It offers residents and visitors ample parking space and a location close to major business and travel points within the NCR.
Located in the fast-developing NCR region of Delhi and spread across 5.00 acres, Sanskriti has 675 apartments in 2 and 3 BHK styles and rises 14 floors. It also features a swimming pool, club, badminton court, and even a barbeque joint. With so much offered at an affordable price, you can book your own home at Sanskriti today.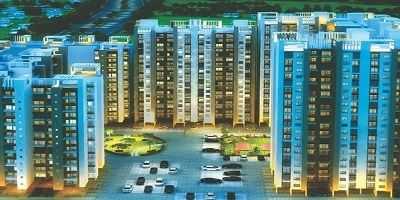 Urban Village
Earthcon has an aim to create something that offers the peace and tranquillity of our childhood homes in villages combined with the energy and vibrancy of a modern metropolitan Indian city. With this in mind, Earthcon launched its flagship project in Lucknow called Urban Village.
The project caters to those who enjoy a modern upper urban lifestyle but still crave for the homeliness and beauty of their childhood homes back in their villages.
Spread over an area of 6.02 acres (24355 sq mt.) each home here is made with care and warmth combined with the small-town essence that has moulded so many of the successful professionals thriving in India's modern urban cities. It offers the close-knit community feeling of small towns with the added advantage of round the clock safety and security in an urban environment.
The Urban Village is East-facing and is located adjacent to Shaheed Kakori Park. The other three sides have 200/60/50 wide roads, on the Hardoi by-pass with a Joggers' park located opposite to it.
The 878 units are split into 5 towers rising to stilts 18+/16 floors offering a combination of 2/3 BHK apartments. Amenities offered to the residents include a fitness club, swimming pool, gym, badminton court, and children's playing area.
Come reconnect with your childhood and book your home at Urban Village.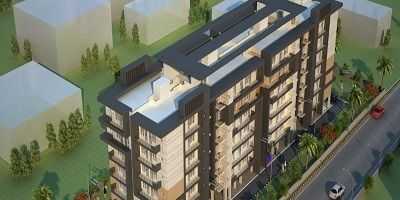 Rajpur Greens
Imagine a luxurious abode surrounded by mountains and Mother Nature, and you will have Earthcon's Rajpur Greens. Located on Rajpur Road in scenic Dehradun, Rajpur Greens is a modern luxury home with lush greenery and surrounded by valleys and mountains.
Inside, you will find homes with modern luxuries and cutting-edge architecture. Step outside, and you will be able to reconnect with nature, indulging all five senses in a beautiful natural environment.
Rajpur Greens at Sai Mandir, polytechnic, Tehri House has a total of 66 luxurious homes, all of which are 2 and 3 BHK and highly spacious. The six-floor complex also has a health club, gym, and a swimming pool, which are perfect for enjoying the scenic beauty that surrounds it and Dehradun.
Spread across 3878 Sqmt. (0.96 acres), Rajpur Greens brings you closer to a home cradled in nature and surrounded by mountains that touch the sky.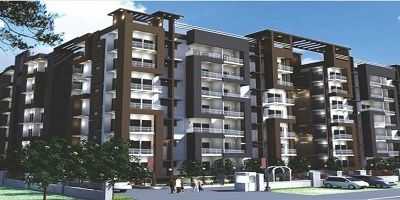 Mega County
Mega County is the biggest offering by Earthcon Construction in Dehradun and a jewel in its crown. Located on the Dehradun-Mussoorie highway, it is the first project of its kind in Uttarakhand. The project is strategically located around the majestic Shivalik Hills, offering greenery, a cool climate and a picturesque view of Dehradun.
The project aims to provide peace and prosperity to its residence, an escape from their hectic lives, and a place to relax and become one with nature. Apart from the view and a location close to the hills, Mega County also offers the facility of a health club with a Gym, Indoor games an activity room for people to completely relax.
Along with several other modern facilities, It also has a café lounge to sit down relax and revitalize
With a total of 119 flats spread across 5960 Sq. Metre. (1.47 acres) acres of land which includes 2/3 BHK apartments you can book your home in the lap of luxury and find out what true and complete relaxation is all about.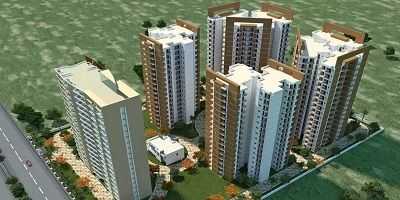 Beetle Suites
Beetle Suites is located very close to the Buddh International Circuit and on the Main Yamuna Expressway, this puts you right in the centre of uptown city life. It has major hospitals, various reputed schools, colleges and universities, shopping malls, and many major IT organizations in very close proximity.
In other words, it puts you right in the middle of the action of the fast-paced city of Greater Noida.
During the rush of the city, Beetle Suites offers residents the perfect place to relax, unwind, and engage in recreation and leisure activities. Spread across 0.85 acres as part of Earthcon's most ambitious projects – Casa Grande 2 – Beetle Suites offers a clubhouse and swimming pool where you can relax with the community and offers a gym for your workouts.
Rising to 21 story's Beetle Suites offers a total of 320 fully furnished apartment flats in three specifications: Silver Suite, Gold Suite, and Platinum Suite. Irrespective of the suite you choose, you are guaranteed to get a modern, spacious, and luxurious place to stay for an affordable and competitive price.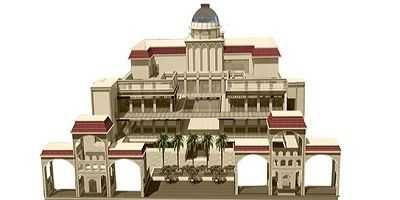 Royal Bazaar
Greater Noida (west) is well known for its upcoming residential hub where more than a million residential flat being constructed which gives birth to the huge opportunities of trade, business, and commerce to businessmen. Keeping the increasing demand for hi-tech commercial projects, the Earthcon Universal group presents the in-house commercial plaza ROYALE BAZAAR to cater to the daily needs/requirements of Casa Royale & Sanskriti residents.
The plaza with 72 shops which spread in a total of 29000 sq. ft. area. The plaza has great connectivity with the main road, which would cater to the requirement of walk-in customers/non-residents and it is very well connected to Metro, and FNG expressway.
Being an excellent combination of efficient space management and outstanding ambience, this plaza will surely offer profitable deals to commerce professionals.
About 2 lac apartments have been expected to be built in the residential projects nearby the ROYALE BAZAAR in the next 1-2 years. Royale Bazaar has a separate entry which gives direct access to non-resident customers also. This kind of design shows architectural brilliance, which is required in every residential and commercial project.
So, why not to secure a shop from the 72 fascinating units, which are being developed in the plaza in a technically smart manner?
Live in style in best quality development by leading builders such as Bhutani Group Builder Projects & Galaxy Group Builder Projects .
Browse for more builders in Noida, Greater Noida, and Yamuna Expressway to find out the best for investing in prime property.