The Ajnara Group has firmly established itself as one of the leading developers of real estate in India by imprinting its ineffaceable mark across all asset classes. The company strives to innovate, excel, and promote sustainability.
The company cares about customer needs, be it timely delivery of projects or living up to commitments in terms of using quality materials, infrastructure, and pricing.

Well organized team
The company is headed by individuals with adroit capacity. They have employed and collaborated with high caliber architects and interior designers to ensure quality and sustainability.
The leaders and skilled professionals of the company have worked towards launching out of the league projects and take the real estate sector to the next level.
Phenomenal craftsmanship
The Prestige Group today has become a name that is synonymous with innovation and phenomenal craftsmanship.
They have been delivering high-quality projects and meeting the international quality standard.
Creation of various landmark projects

The company has pioneered many landmark developments. The spirit of creativity is reflected in all the projects.
The company has set new trends of architectural design in the contemporary global scenario touching the horizons of excellence.
About Us:- Ajnara India Ltd. is a renowned name in the real estate sector with an experience of more than two decades guiding through its growth and success. Established in 1991, Ajnara is today a leading real estate developer in the NCR. Known for quality construction and execution, it is one of the first developers to have been certified ISO 9001:2000 in North India.
Its offerings include the most diversified product mix comprising residential, commercial/IT parks, retail, hotels, and township.
In all the ventures so far completed, Ajnara has proved its dedication towards quality, design, and construction. At Ajnara, a great emphasis is laid on the aesthetics, and utmost care is taken to ensure that all the undertakings are architecturally soothing to the senses.
Appeal and affordability are the characteristics of Ajnara, and the endeavor is to complete the project on schedule. This has contributed to the immense trust and confidence of our patrons.
Today, Ajnara partners with internationally acclaimed architects and design consultants for various ongoing and forthcoming projects.
Ajnara is among the most reputed Real Estate developer with many successfully delivered projects in Noida and other locations. Under very affordable housing and smart-installed amenities, Ajnara stands tall among the real estate bouquet of different projects.
This time Ajnara introduces you to a happy place spread across in the magnificent location of Greater Noida. Ajnara Panorama, a free-standing mini township was providing you with both natural ambiance and smart living in its premises.
Ajnara Panorama is a residential project in Yamuna expressway and has launched 1/2/3 BHK flats and villas. With the nearest connectivity to Yamuna expressway and next to Buddh International Circuit / F1 race track, this residential township is attracting lots of families as an ideal place to live in.
The reason Ajnara Panorama is your best choice is the upcoming Jewar International Airport and Noida-Greater Noida-Faridabad Expressway.
The location of Ajnara Panorama offers quietude and privacy to its residents while also being well connected to Noida and Delhi.
Ajnara Panorama will be the only residential project which can boost its proximity to the now famous International Buddha racing track. Affordable residential apartments in Greater Noida, Delhi & NCR equipped with modern amenities surrounded by world-class infrastructure and strategic locations along with sweeping views of the lush greens & Metro connectivity.
Everything that is fulfilling the expectations of people who desire luxuries of spaciousness, comfort & contemporary living is in the lands of Ajnara Panorama.
Ajnara Fragrance
Away from the humdrum of congested city life, Ajnara Group presents residential apartments Ajnara Fragrance in Raj Nagar Extension, Ghaziabad has come up with a captivating residential project to usher peace and happiness in personal and family life.
Ajnara Fragrance is a peninsula of two residential towers surrounded by commercial space on three sides. The escape to extravagance comprises of 1.25 lakh sq. Ft. of commercial space and 4.5 lakh sq. Ft. of residential space.
Ajnara Fragrance Raj Nagar Extension is a well-planned apartment with extensive greenery along with extravagant infrastructural facilities to complement the modern lifestyle of cosmopolitan civilization.
Ajnara Fragrance Ghaziabad is a premier residential project designed and developed by Ajnara Group. they are featuring 2/3/4 BHK lavish apartments starting from 1150 sq. Ft.
Ajnara Fragrance redefines the lifestyle statement of homebuyers in a budget-friendly way. Decked with all modern facilities and amenities while featuring an exotic interior, fabricated with minutely chosen materials, these 2/3/4BHK apartments in Raj Nagar Extension offer stylish and comfortable living spaces.
Spacious balconies overlook the pristine green beauty of the surrounding that features beautified walkways, children's playgrounds, outdoor sports areas, swimming pools,s, and more.
The entire project site is sophisticatedly decorated with green plantation and modern lighting to create a picturesque landscape all around.
Ajnara Ambrosia
Ajnara Ambrosia is the newly launched residential masterpiece by the nationally acclaimed realty developers Ajnara India Ltd. Located at Sector 118 in Noida, the project boasts of a remarkable infrastructure that follows global standards of quality and is spread over 17 acres of green landscape.
The home buyers can choose from a range of magnificent and opulent range of 2 and 3 BHK apartment units that range in area from 1095 sq. Ft. to 1995 sq. Ft. The apartments at Ajnara Ambrosia, Sector 118, have aesthetically appealing interiors and are equipped with the latest fittings and fixtures.
The spacious and well-ventilated units enjoy uninterrupted power and water supply.
AjnaraAmbrosia, Noida, is also a repository of contemporary amenities that are available to the residents at an arm's length.
The long list of facilities includes a swimming pool, gymnasium, clubhouse, jogging track, health facilities, sports facilities, etc. the manicured and green garden spaces increase the visual appeal of the complex, and the residents can feel safe owing to a stringent security system in place. Location wise too, the project stands to benefit as it is well connected to many prominent regions in the NCR like the Greater Noida Link Road, FNG Highway, Noida City center Metro Station, Sector 34, and also enjoys smooth connectivity to Delhi.
In the neighborhood are available a host of civic, medical, educational, and recreational facilities that increase the convenience of the residents.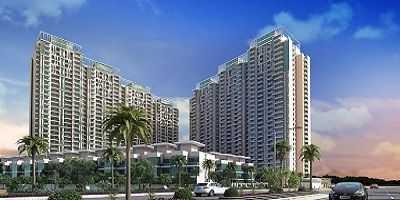 Ajnara The Belvedere
Sprawling over an extensive area of 7.5-acre land, Ajnara The Belvedere is a fabulous residential project located in Sector-79, Noida. Ajnara Belvedere, with seven stunning towers, surrounded by green open spaces, made exclusively for an elite lifestyle.
Elegantly designed by none other than Hafeez Contractor, Ajnara Belvedere Noida is a high-end project offering state-of-the-art 3BHK and 4BHK luxury Apartments. It was located adjacent to 180 acres of Noida Authority Sports Complex, which guarantees an abundance of splendid sports facilities in the vicinity.
This residency assures lifelong security for its residents while extending enhanced services and conveniences for daily lifestyle as its neighborhood is populated by several top-notch commercial centers.
Ajnara The Belvedere featuring 7 Towers, 26 Floors with 700 units of residences, Ajnara Belvedere Sector-79 Noida is a very low-density housing project with extensive green land available to enjoy the company of nature.
Limited Edition Low-Density Project 3 BHK & 4 BHK Fine View Apartments Encrusted with best in class Clubhouse 5 Luxury Theme Parks & Courtyards Amphitheater, Basketball & Tennis Court.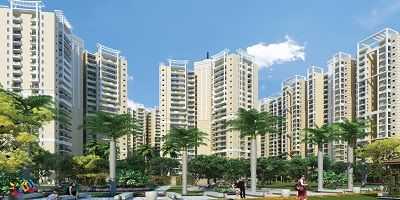 Ajnara Le Garden
Ajnara Group has delivered its luxury project named as Ajnara Le Garden. Ajnara Le Garden ready to move in apartments at Noida Extension is outfitted with every single present-day amenities, best in class framework, and everything that you require for a happy with living.
Ajnara homes with a great location as it is located at G. Noida (W). It is very much associated with NH-24 and a 130-meter wide street now known as the Noida-Greater Noida Link Road. The 9-acre green stretch located here brings the excellence of living amidst nature.
A 100-meter wide business belt is likewise being moved toward one side of this 130-meter street according to the Master Plan 2021 by Greater Noida Authority. Likewise, in its nearby closeness lies Noida's Sector-121. Metro network will likewise be there, subsequently giving further help to GNIDA (WEST) as far as better availability and area when contrasted with different areas.
A glimpse of artists living in an enviable location, Ajnara Prime Tower is a lavish development from Ajnara Group in Plot No. GH-02, Sec-16B, Greater Noida West. An auxiliary fragment of Ajnara Le Garden with newly launched residential towers, Ajnara Prime Tower Noida Extension is a statement of alluring lifestyle, embraced with all the comforts and luxury of lavish livelihood.
Located along 130-meter wide road, this residential project in Noida Extension has been sprinkled with a fusion of natural colors as it features an extensive green landscape with a vibrant collection of floral plantations.
Creating an eco-friendly living space for the urban residents, Ajnara Prime Tower presents 2 BHK apartments in Noida, which are semi-furnished with pre-installed ultra-luxury amenities that complement the next-gen lifestyle of the tenants.
Ajnara Sports City
The nonchalant ambiance of a natural green backdrop, Ajnara Sports City residential development, is a signature project by Ajnara Group.
Spreading over 175 acres in Greater Noida West, next to Knowledge Park V, Ajnara Sports City, or Ajnara Khel Gaon is a well-planned township featuring a wide assortment of residential solutions along with other complementary facilities.
An architectural magnificence with high rise towers to accommodate 2/3 BHK Ajnara Sports City apartments along with luxury villas where comfort and luxury have been infused to create the most deserving residential abode for you.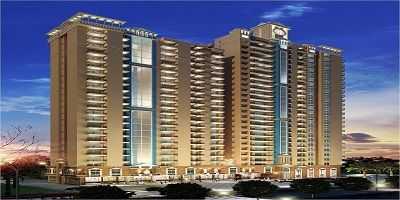 Ajnara Klock Tower
Ajnara Klock Tower is the latest residential tower that has come up within the luxury township of Ajnara Grand Heritage. This residential realty wonder has come up at an already populated location, Sector 74, of Noida. This sector holds several completed projects even the township the tower is a part of has several completed towers that are already resided in by several families.
The prime highlight of the project is the developer itself, which has to date delivered several successful projects within Noida and cities around. Secondly, Ajnara Klock Tower Noida is located in just opposite of the FNG corridor close to the city center, making it a prime and connected location.
The amenities like hospitals, schools, corporate places are located minutes away from the construction, making it an ideal choice to live for families as well as working bachelors.
Ajnara Klock Tower Sector 74 Noida is an ideal place to live for families big and small as these apartments are available in 2, 3, and 4 BHK room options. Also, these apartments have every luxury amenity that a modern man can crave for.
These residential accommodations are offered in a variety of size options, too varying from 1075 sq. Ft. to 2195 sq. Ft., thus giving all the space that can be required by a family.
Ajnara Klock Tower is going to have amenities that have become necessities, which include a well-equipped gymnasium, 24*7 water & power supply, tier II security, jogging track, intercom facility, tennis court, etc. The township has an already constructed clubhouse that is functional, which will be readily available to the residents of Klock Tower.
The tower will be surrounded by a blanket of green landscapes that will be patterned within the township network of roads.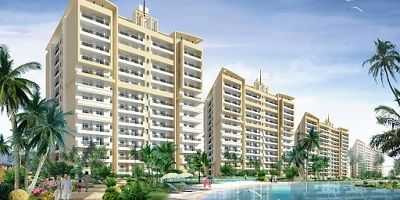 Ajnara Integrity Phase 2
Ajnara Group is the renowned and old builder in north India and now expanding its business all over India. Ajnara is known for there superior construction quality and on-time delivery of projects.
Ajnara Integrity Phase 2 offers 2/3 BHK Apartments in Raj Nagar Extension. It is location provides the people to settle in the Delhi/NCR region at a very affordable price.

Live with beauty and happiness at Ajnara Integrity, the budget homes located strategically on Raj Nagar Extension, NH-58, Ghaziabad, which meets the expectations of people desirous of settling in Delhi and NCR. Ghaziabad, due to its easy accessibility from the capital and other suburbs, offers a strategic location, encompassed by the proposed Metro Station, world-class infrastructure, residential and commercial complexes, shopping malls, multiplexes, schools, hospitals, community center, parks and shopping centers and other luxuries of modern living. And the beautifully designed Ajnara Integrity apartments are making this bustling township even more enlivening.
With its options of two and three-bedroom apartments, it offers a great lifestyle at an affordable cost. Crafted elegantly and artfully structured, Ajnara Integrity is an ultimate destination for you and your family.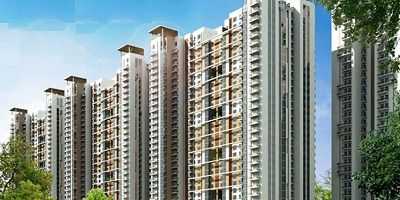 Ajnara Elements
Imagine a world of luxurious stay away from the hustle-bustle of the city, in the lap of nature, brimming with indulgent fervor. Ajnara Elements offers Studio Suites that have been designed to deliver an extraordinary and unparalleled living experience for the residents.
The modern complex gives you a panoramic view of majestic landscapes and water bodies. The most spectacular edifice of this luxurious living falls in having elements of exclusiveness, which include recreational Club Azalea.
The suites are a part of Ajnara Daffodils - a thriving living community with luxurious 2&3 BR apartments.
Ajnara Homes Phase-2
Noida Extension is a part of Greater Noida that is at par with Noida's Sector-121 & 119, primarily in terms of affordability and connectivity.
To add to that is the 9-acre green stretch that freshens up the atmosphere and grants beautiful sweeping views of lush greenery.
Ajnara Homes is well connected to NH-24 and is situated on the 130-meter wide road known as Noida-Greater Noida Link Road. A 100-meter wide commercial belt is also being planned on one side of this road as per the Master Plan 2021 by Greater Noida Authority. Noida's Sector-121 also lies nearby.
The planned Metro connectivity in the region gives Noida Extension an added advantage over many other parts of NCR.
Read About Other Builder - Amaatra Group