The Tata Housing has firmly established itself as one of the leading developers of real estate in India by imprinting its ineffaceable mark across all asset classes. The company strives to innovate, excel, and promote sustainability.
The company cares about customer needs, be it timely delivery of projects or living up to commitments in terms of using quality materials, infrastructure, and pricing.

Well organized team
The company is headed by individuals with adroit capacity. They have employed and collaborated with high caliber architects and interior designers to ensure quality and sustainability.
The leaders and skilled professionals of the company have worked towards launching out of the league projects and take the real estate sector to the next level.
Phenomenal craftsmanship
The Prestige Group today has become a name that is synonymous with innovation and phenomenal craftsmanship.
They have been delivering high-quality projects and meeting the international quality standard.
Creation of various landmark projects

The company has pioneered many landmark developments. The spirit of creativity is reflected in all the projects.
The company has set new trends of architectural design in the contemporary global scenario touching the horizons of excellence.
About Us:- TATA Housing Development Co. Ltd. Established in 1984, TATA Housing is a closely held public limited company and a subsidiary of TATA Sons Pvt. Limited. TATA Sons Pvt. Limited holds 99.9% of the equity share capital of the company.
Since its revival in late 2006, TATA Housing has evolved into one of the fastest-growing real estate development companies in India. With the primary business being the development of properties in residential, commercial, and retail sectors, the company's operations span across various aspects of real estate development, such as land identification and acquisition, project planning, designing, marketing & sales, project execution, property services, and estate management.
The company's mission as a real estate development company is "to delight customers by providing quality life spaces through continuous innovations."
The core objective of TATA Housing is to create a real estate development business that offers world-class property development skills while maximizing financial returns. The company is recognized for its quality construction, ethical and transparent business practices, and high standards of maintenance of properties.
TATA Housing has pioneered the concept of property development by corporates in India. TATA Housing believes in creating a home or an office based on an understanding of the stated and unstated consumer needs and preferences.
The company develops every property only after concentrated and focused market research to determine consumer needs, and then the Project is designed and implemented according to consumer preferences. TATA Housing today has partnered with internationally acclaimed architects and design consultants.
TATA Housing's projects are built to high-quality specifications, instantly making them landmarks. Quality has become synonymous with TATA Housing.
Today, TATA Housing enjoys the unique position of having large in-city real estate properties in major metros and mini-metros. Further, the company possesses the virtue of having huge land banks in Mumbai, Ahmedabad, Bangalore, Gurgaon, Chandigarh, and Kolkata and is presently acquiring large land parcels across the country. As a comprehensive real estate developer of choice,
TATA Housing straddles across all consumer segments from value housing to luxury housing. By offering products ranging from Rs. 5 lakhs to Rs. 14 crores, the company has a diversified portfolio of more than 70 million sq. Ft. under various stages of development. Besides projects under execution, there is a steady pipeline of projects of over 19 million sq. Ft.
Going with the Tata ethos and with a vision of catering to low and medium-income segments, TATA Housing pioneered the concept of low-cost housing under the banner of TATA Value Homes, a 100% subsidiary launched in 2010, to exclusively cater to the low-cost and affordable housing market. Since then,
TATA Value Homes is developing landmark integrated and sustainable township projects in various parts of the country. TATA Housing has taken up the cause of the environment by committing to develop certified green buildings, thus, saving energy for the country.
The first green development to be executed under this norm was Xylem – Bangalore's first LEED gold-rated green building. Prive in Lonavala is pre-certified platinum rated, while Aquila Heights and Raisina Residency are gold certified green developments by the Indian Green Building Council (IGBC).
Today with a strength of over 700 employees, and presence in Mumbai, Lonavala, Vadgaon (near Talegaon), Pune, Ahmedabad, Goa, Gurgaon, Chandigarh, Bengaluru, Chennai, Kolkata and Bhubaneswar, the company is now in the process of expanding its footprint to other parts of India across tier I and tier-II cities.
The company has also ventured into foreign markets such as the Maldives and is actively considering markets such as Sri Lanka and other south Asian countries.The company has received various industry recognitions both in India and internationally for its landmark projects and contribution to the real estate sector.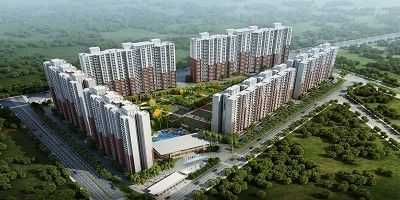 TATA Value Homes
Upcoming residential Project from Tata Value Homes in Sector 150 Noida is a carefully planned and well-positioned development that offers homes that fit with the budget & requirement of several IT/ ITES employees working in Noida & Greater Noida. More and younger professionals and couples have been investing in residential property, unlike the old times.
On the other hand, the amplification in residential property value and supply of relatively larger homes on the point of a big commercial district has resulted in many prospective home buyers getting pushed far-flung from their offices. But upcoming Project from this real estate developer is only a few minutes away from the teeming IT/ ITES firms of Noida & Greater Noida making it possible for residents to cut the travel time between office & home, and enjoy a good time with their family & friends in the middle of every facility that a modern apartment development offers.

Avenida
A place untouched by the hustle-bustle of the city sets the stage for a contemporary lifestyle for its residents. Set within a precinct, Avenida draws inspiration from the deep-rooted colonial urban history of Kolkata. These ready to move-in residences are spread across 13 acres, offering you a lifestyle of heightened luxury with state-of-the-art amenities.
The premium 23-29 storied towers are set against the backdrop of a sweeping curvilinear boulevard, where programmed activities mimic the street life of Kolkata. At the entry of these towers, elegantly designed grand double-height lobbies greet you.
Avenida's recreational spaces reflect the perfect amalgamation of colonial architecture and modernity, with a grand clubhouse, a swimming pool, a gymnasium, a pet park, and retail and office spaces that spell luxury. The Project is in its last phase, with hundreds of families already living here and creating a rich and vibrant community life.

Aveza
As the gateway to extravagance and contemporary living, Aveza is designed to inspire awe in the hearts of those who call it home. This luxurious complex of high rises is set within the backdrop of Mulund creek and Ulhas river's estuary. It is situated in the confines of Mulund (East), just 0.6 KM from the Eastern Expressway.
From the towers' perspective, on one side, there are views of the central landscape garden on the podium featuring an enticing swimming pool, tennis courts along with a traffic-free area for kids, and the alluring view of Mulund Creek, which is ever-present on the other side. Equipped with extraordinary amenities, Aveza opens up a range of possibilities for varied lifestyles.
Lavish comforts, enchanting scenery, and unparalleled excellence blend into one dynamic experience to create the lifestyle that you've always wanted. Spread across a sprawling space, the clubhouse and varied amenities offer an exceptional combination of recreation and comfort. Be it to cool off and relax, to stay in shape, or just to take time out for yourself, Aveza caters to everything.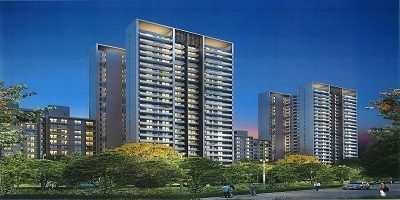 La Vida
There's a reason La Vida spans 12 acres. This estate is designed to accommodate a lifestyle that's grander and fuller than what most experience in a city.
A life filled with nature, the warmth of community, and the luxury of time. A life that offers a world of amenities but is still comfortably within your means. Come, discover the world of La Vida, which is designed to bring you closer to nature.
This estate offers children a chance to grow up with fruit orchards and makes greenery a part of everyday life: a tree-canopied skywalk for idyllic morning walks, herb gardens to cool you off during summers, and lily ponds, and flowering trees to welcome you every time you come home.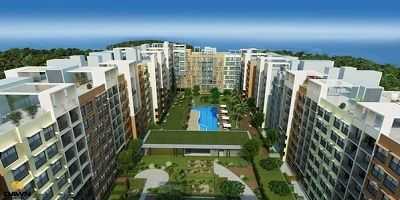 RIO-DE- GOA
Celebrate the essence of Goa, every single day at Rio De Goa. Spread across a stunning landscape, this property imbibes everything that makes Goa so unique. It provides you with a resort-like lifestyle with luxurious amenities that make every day feel like a vacation.
Designed by an internationally acclaimed architectural firm HB Design, Rio De Goa is a gated community. Amenities at Rio de Goa include a lavish multi-level clubhouse and a central active green zone. Every aspect of Rio-De-Goa is designed & conceptualized for better living with no dearth of fun or leisure.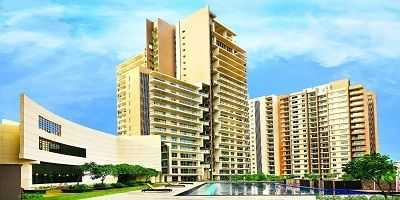 Gurgaon Gateway
Gurgaon Gateway sets a new benchmark for luxurious living and modern architecture, right from the plush double-heightened lobbies to the timber sun decks and private terraces that grace the apartments.
A unique lifestyle awaits the patrons of this enclave, with sprawling balconies that overlook the lush greenery and landscapes. These balconies are seamless extensions of the living and dining areas. This means that residents can experience the outdoors from the comfort of their homes.
Every aspect of this expansive development has been designed with attention to the finest of details. For instance, the 3-bed residences have been innovatively designed to enable three open sides in the apartment to increase cross ventilation. So go ahead- live a life of grandeur, the one you were always meant to live.

Primanti
Every city dweller's dream comes true at Primanti as this property marries the best of modern architecture with beautiful natural landscapes. Located at the Southern Peripheral Road (SPR) in Sector 72, Gurugram, this residential development is spread over an area of 36 acres and offers apartments, duplexes, rowhouses, and villas.
Primanti is designed around a series of interconnected orchards, meadows,s, and gardens that span sinuously across the development. The rich flora forms dramatic patterns with stone structures and water features, inspired by Delhi's Mughal gardens. Primanti brings you closer to nature while ensuring seamless connectivity with the modern world.
Live in style in best quality development by leading builders such as Supertech Limited Builder Group Projects & Vidhi Infrabuild Pvt Ltd Builder Projects .
Browse for more builders in Noida, Greater Noida, and Yamuna Expressway to find out the best for investing in prime property.