The Tata Housing has firmly established itself as one of the leading developers of real estate in India. The company strives to be innovative, excel and promote sustainability-- their dedication is clear in all their projects.
The company does what it takes to make sure customers are satisfied, whether it's using quality materials for projects or living up to the commitments in the pricing.
About Us:- TATA Housing Development Co. Ltd. was established in 1984 and is a public company that is closely held by TATA Sons Pvt. Limited, who owns 99.9% of the company's equity shares.
TATA Housing, a premier property group in India, has revived after being shut down in 2006. They have grown at an exponential pace since and they now have one of the largest residential developer portfolios in India, with their operations spanning across commercial retail, and manufacturing.
The company's mission is "to delight customers by providing quality life spaces through continuous innovations."
The core objective of Tata Housing is to create a company that offers world-class property development skills, while maximizing financial returns. They are known for their quality construction, ethical and transparent business practices, and high standards of maintenance of properties.
As India's leading property developer, TATA Housing has pioneered the concept of developing properties for companies. They believe in creating homes or offices based on an understanding of their customers' needs and preferences.
TATA Housing relies heavily on market research to determine what consumers want, and then they give them exactly that. They consult with internationally recognized architects and design consultants to develop every property.
TATA Housing's projects are exquisitely constructed and built to high-quality specifications. Quality is synonymous with TATA Housing.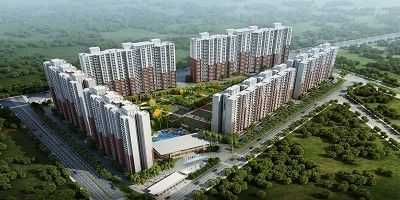 TATA Value Homes
The Affordable Home from Tata Value Homes. They have created a residential project in Noida with homes that are well-planned and can accommodate the needs of IT/ITES employees. These professionals are one of the fastest growing population, who are especially looking for an affordable home in suburban areas of NCR.
However, the supply of quality housing in a large commercial district proved attractive to prospective homeowners. A project coming from this local real estate developer will be only minutes away from the teeming IT/ITES companies on the outskirts of Noida & Greater NOIDA, reducing travel times between office and home. As a multifaceted residential property development, residents can enjoy an up-to-date community featuring all the amenities offered by modern homes.

Avenida
Avenida is a contemporary residential township set in a convivial space away from the hustle and bustle of the city. Inspiring residents with its colonial urban history, this ready-to-move-in township offers a lifestyle of luxury never seen before.
These 23-29 story towers are an architectural landmark at the end of a market street, where activity is programmed to mimic Kolkata's bustling life. Luxuriant grand double-height lobbies welcome residents and guests to these majestic, sky-high towers.

Aveza
As the gateway to extravagance and contemporary living, Aveza is designed to inspire awe in the hearts of those who call it home. This luxurious complex of high rises is set within the backdrop of Mulund creek and Ulhas river's estuary. It is situated in the confines of Mulund (East), just 0.6 KM from the Eastern Expressway.
From the towers' perspective, on one side, there are views of the central landscape garden on the podium featuring an enticing swimming pool, tennis courts along with a traffic-free area for kids, and the alluring view of Mulund Creek, which is ever-present on the other side. Equipped with extraordinary amenities, Aveza opens up a range of possibilities for varied lifestyles.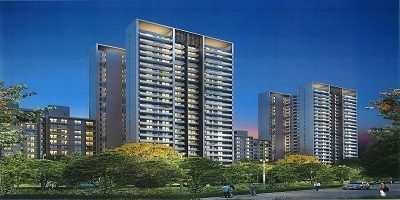 La Vida
La Vida is more than just a country club. It's an experience that's grander and fuller than most people can find in the city. Spanning 12 acres, this estate is designed to easily accommodate lifestyles that are larger-than-life.
Away from the stresses of modern-day living, come be restored at La Vida. A community that offers a world of amenities, but is still within your means. Our goal is to bring you closer to nature and all the blessings it has to offer.
This estate provides children an opportunity to grow up with fruit orchards and a sense of green living: an extensive skywalk for walks in the morning that lead to idyllic views, herb gardens in hot summers, lily ponds and flowering trees that welcome guests as they come home.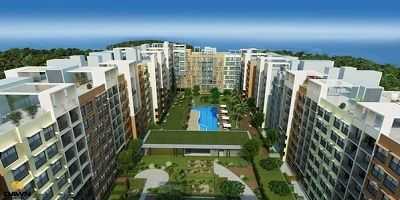 RIO-DE- GOA
Rio De Goa is a unique property that is set on a beautiful landscape. It embodies everything that makes Goa so special, with luxurious amenities and the sound of rolling waves in the background. Come celebrate your love of the country every day!
A luxurious and contemporary design, created by internationally acclaimed architectural firm HB Design makes Rio De Goa a standout amongst other gated communities. Just some of the amenities at Rio de Goa include a multimillion-dollar clubhouse with a luxury spa, and a central green district with lush gardens, fountains and lush greenery. Every aspect of Rio de Goa is designed for better living, without any lack of play or leisure.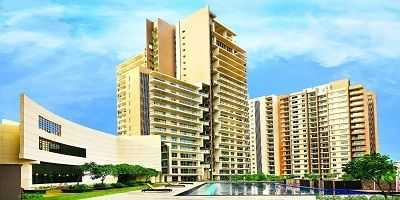 Gurgaon Gateway
Gurgaon Gateway has established itself as a premier luxury and modern living destination, starting with the lavish double-heightened lobbies and continuing through to the verdant timber sun decks and private terraces that adorn every home.
A beautiful, serene lifestyle awaits you in this enclave. A seamless extension of the living and dining areas are the balconies, which offer a clear view of lush greenery and landscapes. This allows residents to experience the outdoors without having to leave their apartments.
Every detail of this expansive development has been designed with attention to the finest of details. For example, all 3-bed residences have innovative design that enables three open sides in each apartment for improved cross ventilation. Live a life of grandeur and be the person you were always destined for!

Primanti
At Primanti, you'll be able to live in an environment with both modern architecture and stunning natural landscapes. Located at the Southern Peripheral Road in Sector 72 of Gurugram, this residential development is spread over 36 acres and offers apartments, duplexes, rowhouses, and villas.
Primanti is an urban community that is inspired by the Mughal gardens of Delhi. Every single detail in this community was designed to represent nature at its finest. Primanti allows you to experience nature in a seamless way while still maintaining convenient access to modern amenities.
Live in style in best quality development by leading builders such as Supertech Limited Builder Group Projects & Vidhi Infrabuild Pvt Ltd Builder Projects .
Browse for more builders in Noida, Greater Noida, and Yamuna Expressway to find out the best for investing in prime property.
For more information visit: Tata Housing Builder