Migsun Builder is a real estate development company that's been around since 2006. They've built wonderful homes and apartments, distinctive shopping malls, and sustainable office buildings. In today's rapidly changing market environment, they strive to innovate and excel so they can build their clientele base.
The company values their customer's needs, be it their punctuality or their commitment to using quality materials, infrastructure, and pricing.
About Us:- Migsun is one of the leading business groups based in NCR. You'll see its legacy as you explore our long history with many entrepreneurial ventures that were started generations ago. We started our journey with the manufacturing of steel founded by Harbanslal Miglani, who happened to be our founder and current Chairman.
Migsun Group is led by the current Chairman, Sunil Miglani, and continues to grow with a focus on becoming an exemplary business worth emulating. Migsun Group encompasses real estate development, hospitality, retail & leisure, and much more. The company's founder has been working towards achieving excellence for many years.
Migsun is taking a great step in revolutionizing its industry with new product innovations that provide incredible value to the craft.
The third generation is led by Yash Miglani. He's upheld the standards of excellence with his successful deliveries and on-going projects. He has successfully delivered more than ten residential and commercial projects, while multiple dwellings are under construction.
The Migsun Group has built its name through a focus on quality production, customer satisfaction, and timely deliveries. The group has many successful projects under its belt. Some of the group's most recognizable buildings include Mahaluxmi Metro Tower and Mahaluxmi Plaza--as well as the National Capital Region Mall.
Migsun Wynn in Greater Noida is centrally located near key locations, including the New Delhi Metro Rail, Proposed Airport Station, and Expresway. As a result, this project is ideal for anyone who's looking to live or invest here. For those who are worried about school districts or hospitals being close-by, know that they'll be found within easy walking distance.
Migsun Green Mansion
It is a residential project developed by Migsun Group. Mahaluxmi Group has changed the name from Mahaluxmi Group to Migsun Group.
The Project is located at Surajpur Site C, Opposite Zeta 1, Greater Noida.
It offers 2 BHK and 3 BHK apartments. Migsun Group brings a world-class apartment at an affordable price. Migsun Green Mansion Price starts from 3500/-Sq.Ft.
It located opposite Zeta-1, Greater Noida. Away from the hustle and bustle of the stressful city life but still keeps you connected with the contemporary world, due to its proximity to metro station, airport & significant points in the city.
Location-Surajpur Site C, Opposite Zeta 1, Greater Noida.
Type-2BHK & 3BHK
Size-895sq.ft to 1515sq.ft.
Migsun Green Mansion is the best option for investors and end-users.
Migsun Green Mansion Gives Golden Chance to flat Buyer for Right Investment Option.

Migsun Ultimo, a group housing residential project of Migsun Group, is spreading over 6.5 acres 3 sides open plot, 100-meter green belt with 3 tier security system located at Sector Omicron in Greater Noida. Migsun Ultimo sizes start from 1005 Sq ft. to 1595 Sq ft.
Migsun Ultimo price starts from 3400*/- Sq ft. Migsun Ultimo has six towers and offering carefully designed 2BHK & 3BHK, 4 BHK Flats.
The major highlights of this project( Migsun Ultimo) are eco-friendly surroundings riveting landscapes, clubhouse, gymnasium, artificial lotus pond, Swimming pool, kids play area, 3 tier security system & 24 hours, Sports facilities, etc.
Migsun Ultimo Project is well connected to Pari Chowk, Proposed Metro Station, Hospitals, Schools, and Shopping Complex.
Migsun Ultimo is the preferred project for most of the investors and home seekers too.
Location-Omicron 3, Greater Noida.
Type-2BHK, 3BHK and 4BHK apartments
Size-1005sq.ft to 1595sq.ft.
Possession Status-sun 1, Sun 2, sun 3 are ready to move & rest towers would possession in December 2020.
Bank Loan Status-SBI, India bulls, PNB, offering loans in Migsun Ultimo.
Unit Sold Status-More than 70% unit sold in Migsun ultimo.

The renowned Migsun group has come up (Migsun Wynn) with the world's most beautiful residential project located at a highly sought after location of Eta-2, Greater Noida. Spreading over 7.92 acres of land and surrounded by 50 meters of green area and 100 meter wide roads.
Migsun Wynn Beautifully designed with handpicked facilities and captivating privileges. Migsun Wynn pampers the residents like nothing else and gives them the world of happiness that truly exceeds their expectations.
Migsun Wynn Exceptionally planned 2BHK and 3BHK apartments are constructed on a 3side open plot that will range in area between 697 sq.ft to 2134 sq.ft. Being open from three sides, the apartments will give the resident a pleasant view of green, serene, and tranquil surroundings.
Location-Eta-2, Greater Noida.
Type-2BHK, 3BHK and 4BHK apartments
Size-697sq.ft to 2134sq.ft.
The project is offering a green and serene environment to its buyers. Living in an area where surroundings are full of flora and fauna brings residents close to nature. It will be the best property in Greater Noida for those who are looking for a trustworthy brand to invest in.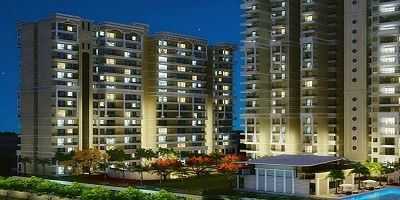 Migsun Vilaasa
Migsun Group Sold 1000 Flats in Migsun Vilaasa in just 10 Days. Migsun Vilaasa Become the First Choice for Affordable Home Buyer. Migsun Vilaasa is spreading over an area of 5.1 Acres. Sizes start from 660 Sq.Ft. To 1925 Sq.Ft. Registration Open MIGSUN Group Has Launched New Residential Affordable Housing Project "Migsun Vilaasa" in Sector ETA 2 Greater Noida, Near Metro Station. Migsun Vilaasa RERA Registration no is - UPRERAPRJ16612.
Migsun Group has set Bench Mark in affordable housing in Greater Noida, Raj Nagar, Noida & Delhi NCR. Migsun Group has successfully given possession in many Residental & Commercial Projects.
Home Buyers who are unable to buy 2 BHK Dream Home due to their Budget constraints, Now Its time for them to fulfill their dream through Migsun Vilaasa affordable housing scheme Migun Vilaasa is quite a good project from the budget, location, and builder point of view.
Location-Eta-2, Greater Noida.
Type-2BHK, 3BHK and 4BHK apartments
Size-660sq.ft to 1925sq.ft.

Migsun Atharva
Migsun Group Launching Soon Migsun Atharva In Rajnagar Extension. Migsun Atharva Low Budget housing In Raj Nagar Extension.
Migsun Atharva is Low-cost Budget housing in Raj Nagar Extension. Migsun Atharva offers 2,3,4 BHK Apartments. Migsun Atharva Comes Under The Scheme of PM Awas Yojna.

Migsun Roof
Located at Raj Nagar Extension in Ghaziabad, Migsun Roof comes with nothing but the best of the amenities.
It offers skillfully designed 1BHK, 2BHK, 3BHK apartments ranging from 599 sq.ft. to 995 sq.ft. Every home in the property comes with spaces that are functional and elaborate.
Location- Raj Nagar Extension, Ghaziabad.
Type-1BHK, 2BHK & 3BHK
Size-599 Sq.Ft. to 995Sq.Ft
Equipped with clubhouse and world-class amenities, including a badminton court, community hall, swimming pool, Migsun roof gives you a living experience that is unique and luxurious at affordable prices.
It is close to the shopping Centre restaurant and more. So whether you want to indulge in fine dining, want to do shopping, or take the kids out for a dessert, all you have to do is just step out.
Migsun One Central
Migsun One Central is an upcoming commercial project at Migsun Roof Raj-Nagar Extension. Migsun Roof is one of the biggest successful projects of Migsun Group.
Migsun One Central is an extraordinary commercial project with every sufficient facility along with necessary amenities, which attracts many Retail companies to move there for a better workplace and bright future.
Migsun One Central is a much-hyped society shops project in a prudent location, grabbing the attention of the real estate agents and investors. Enjoying location advantage with all prime locations at its doorstep, Migsun One Central reflects a world-class architecture and creating an appeal among the neighboring population.
This high-end commercial shop is assured to enjoy a heavy footfall regularly from its vicinity and outside because of the charm it has already established and considering this crowd.
Migsun One Central commercial shops are optimally priced and available in multi-dimensions ranging from 190 Sqft to 3000 Sqft. To allow all businesses to flourish at Migsun One Central. Grab this opportunity, buy Migsun One Central Retail Shops and make the most out of it.
Live in style in best quality development by leading builders such as Mahagun Group Builder Projects & Oasis Group Builder Project .
Browse for more builders in Noida, Greater Noida, and Yamuna Expressway to find out the best for investing in prime property.
For more information visit: Migsun Group