Buzzing with happening lifestyle, planned infrastructural development, world-class civic amenities, captivating landscape, the pollution-free environment made Greater Noida, Noida Expressway, Yamuna Expressway, the most coveted location for all leading developers.
Well- known developers like Gaursons, Purvanchal Projects, Omaxe, Godrej, Jaypee Group, Tata Housing, Oasis, Saviour Builders &, etc are developing premier residential and commercial property in this area.
Most of the builders have pioneered many landmark developments in the range starting from Rs.35 lac to 5 Cr. to match the need of all segments.
In this region, builders have set new trends of architectural design in residential and commercial development. The spirit of creativity is reflected in most of the projects.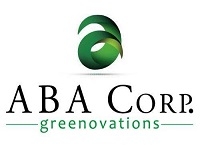 ABA Corp is a private limited company that started its business in the year 1989. The group today stands in a leading position as a real estate developer. The company has achieved a reputed name for their punctuality in delivering projects with proper attention given to quality standards. To know more about ABA Corp.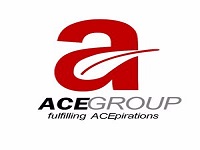 ACE is one of the top reputed builders in Noida, who has always been creative, innovative, and imaginative in the front of the real estate developments in the Delhi NCR region. The group is very well known for its world-class projects and professionalism in delivering all the projects on a timely basis and with top quality products. To Know more about Ace Group.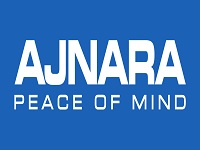 Ajnara India Ltd. is a renowned name in the real estate sector with an experience of more than two decades guiding through its growth and success. Established in 1991, Ajnara is today a leading real estate developer in the NCR. To Know more about Ajnara Group.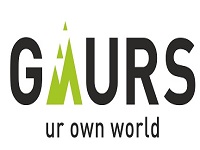 Gaurs Group foundation since 1995 and stands for "Transparency and Excellency," and the group has never looked back because the company has been creating international quality, architectural excellence, and customer satisfaction. To know more about Gaurs Group.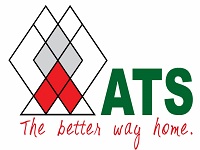 ATS builder is an esteemed group that has been building housing developments crafted, keeping the dreams of the residents in mind. At ATS, each brick that is laid speaks of unique craftsmanship. To Know More About ATS Group.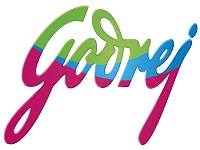 The Godrej Properties are not only a real estate group, but it's also a brand reputed all over in India. Comprises of several business portfolios that combine real estate development, advanced engineering, fast-moving consumer goods, home appliances, security, furniture, and agri-care. To Know More About Godrej Properties.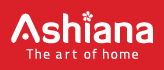 From the wealth of amenities to the maintenance of facilities. Every aspect of an Ashiana project over-achieves on our own and industry standards. We build homes we would be proud to live in ourselves. No detail is overlooked when providing you with the ideal place in which to create your perfect home. To know more about Ashiana Homes.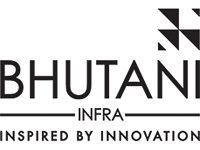 Some believe many good leaders are born not made, yet not many can remain, strong leaders, unless they continuously sharpen their skills and look for ways to grow. At
Bhutani Group, that remains our greatest impetus in growth. To Know More About Bhutani Group.
With 119.5 million sq. Ft. of delivered space in real estate and construction contracting, Omaxe is today one of India's leading and trusted real estate companies. The brand 'Omaxe' was founded in 1987 by visionary first-generation entrepreneur & civil engineer Mr. Rohtas Goel to undertake construction and contracting business. To Know More About Omaxe Group.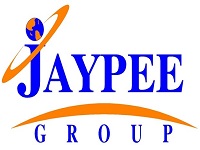 The Group is a pioneer in the development of India's first golf-centric Real Estate. Jaypee Greens - a world-class fully integrated complex consists of an 18 hole Greg Norman Golf Course. To Know More About Jaypee Group.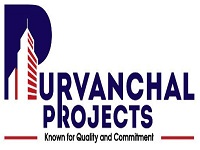 Purvanchal Group to develop residential cum commercial Royal city. Purvanchal Royal City is located at Sector chi-V, Greater Noida, spreading over 22 acres where all convenience is just at a stone's throw. To Know More About Purvanchal Projects.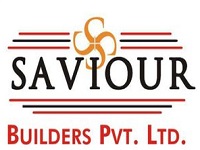 M/s Saviour Builders Pvt. Ltd. is one of the leading real estate developers in Delhi NCR. Saviour Group is the tantamount to deliver contemporary quality amid excellence and diverse innovation. To Know More About Saviour Builders Pvt. Ltd.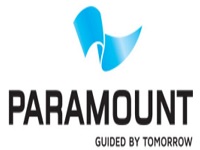 Welcome to a life without compromises. Paramount Group, one of the best real estate developers, not only in Noida but in Delhi NCR also, brings you premium residential options with modern amenities. To Know More About Paramount Group.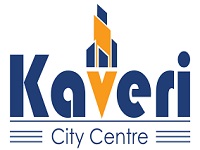 Kaveri Technobuild's objective is to grow strategically by meeting customer needs through our standard services. We endeavor to trust and building partnerships with our customers based on commitment and professionalism. To Know More About Kaveri City Center.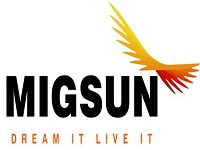 Migsun Group has built its name with on-time deliveries with quality construction and customer satisfaction. The Group has many successful deliveries. Its kitty, Mahaluxmi Metro Tower, Mahaluxmi Plaza, Mahaluxmi Square, Mahaluxmi Mall National Capital Region is, to name a few. To Know More About Migsun Group.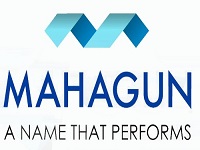 Mahagun Group is a conglomerate of companies operating in residential and commercial Real Estate and hospitality sectors. The Group is synonymous with the development of icons in its current area of operations in Ghaziabad and Noida regions of NCR and has already delivered approx. To Know More About Mahagun Group.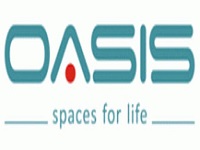 Oasis Group has always believed that what we dream is what we achieve. Since our modest but ambitious beginning in 2002, we had only one dream, and that was to make Oasis Group one of the foremost names in the real estate industry in Delhi NCR.To Know More About Oasis Group.
You may also check some other Projects like Affordable Housing Flats Projects In Noida & Residential Plots Land For Sale in Greater Noida, Noida Extension, Yamuna Expressway, Noida expressway.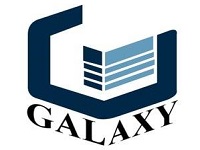 Group is a distinguished brand in the real estate industry that has a number of successfully completed and upcoming residential and commercial projects in its bouquet. To Know More About Galaxy Group.
At Earthcon, we believe in not just building sustainable infrastructure, but also in giving the best service and quality construction. Therefore, when we envision a project, we go to great lengths to ensure that it is in harmony with the environment and is true to our customer's expectations and satisfaction. To Know More About Earthcon.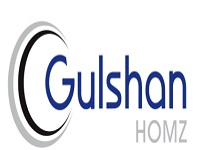 As a real estate company in Noida, Gulshan Homz started a journey three decades back. During our inception, we started building independent houses in East Delhi. To Know More About Gulshan Homz.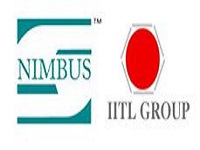 Nimbus Projects Ltd. was incorporated in the year 1993. Mr. Bipin Agarwal helped shape the future of the real estate sector in India with his eye for detail and his determination to persistently deliver best-in-class products. To Know More About Nimbus Projects Ltd.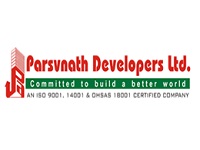 There are few parallels in the annals of the Indian real estate and construction industry that emulate the success trail blazed by Parsvnath Developers Limited. Over the past two decades, our company has emerged as one of the most progressive and multi-faceted real estate and construction entities in the country. To Know More About Parsvnath Developers.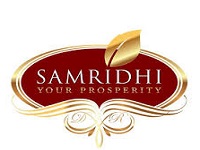 SAMRIDHI GROUP is one of India's fastest-growing privately-owned buildings and construction companies. Since its inception in the year 2013, the group is counted among the country's top segments of real estate firms continues to grow stronger in the ever-changing scenario of economic, landscapes, and infrastructure development. To Know More About SAMRIDHI GROUP.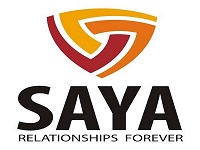 Saya Homes is a reputed name in the real estate industry and is known for its landmark projects in various areas of the NCR. Saya Homes aim to build quality homes with cutting-edge engineering practices, and affordability kept intact. To Know More About Saya Homes.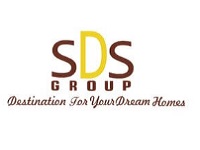 SDS Group is a highly prestigious & professionally managed group having its deep roots in Noida- Gr. Noida areas of NCR Region. SDS is committed to delivering quality construction, timely completion, and ensuring customer satisfaction inconsistency, at all times.To Know More About SDS Group.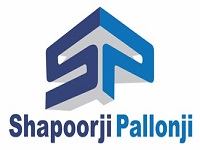 Shapoorji Pallonji Real Estate is a well-regarded, reputed player in the Indian real estate sector owing to cutting-edge design innovation, construction quality, and architectural excellence. We have created several landmarks across the country. To Know More About Shapoorji Pallonji.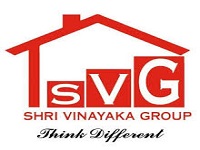 Shri Vinayaka the group started its ambitious journey in 2001 from Greater Noida by entering into the retail business. Within a short period, the Group diversified into Real Estate Development, construction, food Grains, and Consulting Business. To Know More About Shri Vinayaka group.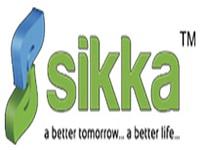 For a period of almost three decades now, Sikka has been pushing the boundaries to create spaces that are unrivaled in luxury, stature, and design. With a futuristic vision & a sound knowledge base of the global business environment, the group heads towards excellence.To Know More About Sikka Group.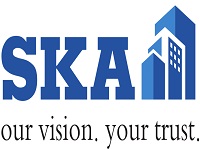 SKA GROUP was formed with a view to construct a group housing society in Greater Noida-West.SKA Group was started in the year 2012 by Shri Sanjay Sharma and completed a project called SKA Green Mansion at Greater Noida-west in Company called SKA Realtech Pvt.Ltd.To Know More About SKA GROUP.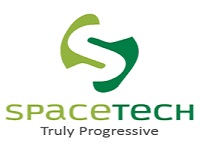 Spacetech Group is a reality conceived by some of the finest sets of professionals from the real estate industry. As a team, we aspire to create good design coupled with fine construction quality so that we live up to the expectations of our customers. To Know More About Spacetech Group.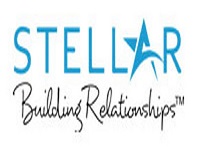 The Stellar Group has firmly established itself as one of the leading developers of real estate in India by imprinting its ineffaceable mark across all asset classes. The company strives to innovate, excel, and promote sustainability. To Know More About Stellar Group.
Supertech Limited, India's leading real estate developer, was founded 32 years back in National Capital Region and since then has been scaling new heights by each passing day. The company has set new trends of architectural finesse in the contemporary global scenario touching the horizons of excellence. To Know More About Supertech Limited.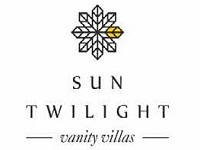 Sun Twilight Group (Sunrise Structures And Developers Pvt. Ltd.) has today evolved as one of the most innovative real estate firms in India. Our extensive expertise has built for us an unshakable reputation for quality, trust, ethics, integrity, and leadership. To Know More About Sun Twilight.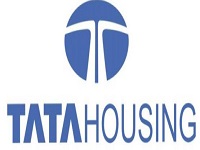 TATA Housing Development Co. Ltd. Established in 1984, TATA Housing is a closely held public limited company and a subsidiary of TATA Sons Pvt. Limited. TATA Sons Pvt. Limited holds 99.9% of the equity share capital of the company. To Know More About Tata Housing.
Check & compare the best residential, commercial, & industrial properties such as Best Property Sale/Rent In Noida & Rebook Property in prime locations within your budget.
Discover your dream property from the best modern apartments, Villas, Penthouses, studios, shops, office spaces, etc. Find residential, commercial, and industrial plots in prime locations.