The Gulshan Homz has been leading the development industry in India for years. They establish themselves by showing their mark in all parts of the industry, and they strive to keep innovating and being the best. The company wants to be sustainable so they can promote it as well.
Our customers are always our number one priority. Whether it's about delivering projects on time or honoring the commitments we've made to you, we're committed to making sure you're satisfied with your experience with us. We care about using quality materials, investing in infrastructure that can meet your needs and offering pricing that's fair to both of us.
About Us:- Gulshan Homz is a real estate company in the Noida region that started a little over thirty years ago. We built independent houses at the time of inception, with emphasis on East Delhi. For a few more years, we focused on the construction of high-quality Multiple Housing projects in Delhi NCR and earned the reputation as the top builder and developer in Noida.
For over three decades, we have been building landmarks that have become benchmarks within the construction industry. Our best-in-class quality architecture has made us a favorite among builders in the Noida extension and real estate businesses in Noida.
Our excellence in the real estate sector is borne out by the awards and recognitions we've earned over the years.
We're the perfect partner to help people create a luxury lifestyle that's both beautiful and fulfilling. We work with a network of high-caliber architects and interior designers to give you unmatchable quality and elegant taste.
Our plan is to offer affordable, efficient and quality solutions that are way ahead of other builders. With our timely delivery and use of quality materials and infrastructure, it's impossible to find another company like us.
We don't just build buildings - we create lifestyles.
Founded with a desire to innovate, excel, and promote sustainability, Gulshan Homz has set itself apart from its competition by adhering to strict professionalism and business ethics. With the growing interest in luxury across a developing environment, we see this demand continuing.
As one of the leading builders in Noida, Gulshan Homz always tries to exceed customer expectations. Meeting their needs and respecting deadlines is our goal. Customer satisfaction is one of the most important principles we follow, and our after-sales service is perfect for that.

Gulshan Botnia is a new residential project in Noida Expressway. It's close to Sector 144, with amenities like an air-conditioned banquet hall, Wi-Fi enabled complex, badminton court and basketball court, piped gas supply, gymnasium, 24 hours security, and health care like yoga. The project has been launched by Gulshan Homz.
You can enjoy life here with facilities such as a luxurious lifestyle that is modern and within your city limits.
Gulshan Botnia offers great opportunities for property booking and for investing. We're located bang on the Noida Expressway, with an upcoming metro station at a walking distance, and we offer residents an all-luxury lifestyle.
Being constructed in Noida's Sector 144, the project is well connected to all of the major areas of Noida as well as Delhi NCR. The project also has a metro station coming up at a distance, and an upcoming airport is less than a 30-minute drive away. Spread over 17.5 acres of land in Sector 144 in Noida, India, Gulshan Botnia offers everything you could want from a residential property.
Some features of this condo include an apartment in 2 and 3 BHK with a modern bedroom that includes a corner balcony for size varying from 1025 to 1475 sq. Ft.

Gulshan Bellina
Going on the good way easy spacious living, Gulshan Bellina offering you a polished, well addressed, well structured, and open life. Gulshan Bellina gives you all of your contemporary wants, privilege, and luxurious life.
At Gulshan Bellina, you would enjoy your amazing locality with dashing green surrounding and smooth connectivity, situated right on the Noida-Greater Noida Expressway. It will give you a natural environment as well as quality metropolitan amenities and vibrance. The apartment is a very comfortable size that fits well in your cost, and also a flexible payment plan and extensive financial support for the leading bank that takes care of financial needs.
Gulshan Bellina is going beyond simple living. It offers you a flexible, sleek, multi-dimensional, and simple life. Gulshan Bellina gives you the most proactive support system which takes care of all your requirements and needs. It is designed keeping in mind all your needs and is designed to live a luxurious life.
Our selected location, project design, and excellent metro connectivity will provide growth of your investment.
Gulshan Bellina is not only a residential project but also fully well weighted with all luxuries and sports facilities in GH 03A Sec-16B(closed to Noida-Greater Noida Expressway). It has lots of facilities like parks, schools, shops, lakes, a gym, shopping mall, child playground and more.
Gulshan Bellina proffers a pollution-free living and well supportive infrastructure of a great industrial township. Furthermore, the best opportunities for investors to invest in? BHK apartment.

Gulshan Ikebana
Gulshan Ikebana is ready to move in a residential project developed over 12.5 acres of land to offer blissful and cheerful life, exquisitely constructed on high rise towers. It is situated in the posh and classy location of Sector 143, Noida Expressway. Standing with a spectrum of 3 BHK apartments designed on various floor area, Gulshan Ikebana Noida Expressway features an architectural charisma and appealing design in its exterior as well as interior.
Gulshan Ikebana apartments are beautifully crafted with alluring patterns and textures that create a lavish feel within a limited area. The interior décor of these 3 BHK apartments in Noida are stunningly done with eye-catching paints, installations, fixtures, and so on. Facilitated with large balconies with every bedroom to oversee the scenic beauty of the natural surrounding and urban city life, Gulshan Ikebana Sector 143 Noida are perfect habitats for the next-gen lifestyle.
This residency also features all modern conveniences like sports area, parking, rainwater harvesting, 24hrs intercom facility, earthquake resistant structure, and many more.
Gulshan Ikebana is one of the most luxurious residential projects at Sector-143 Noida. This project is a great choice for the buyers as it is a perfect blend of beauty and proximity to several prestigious gated communities, schools, and shopping malls.
Gulshan Ikebana Noida Expressway offers spacious residential spaces, 3BHK apartments with all the amenities to facilitate the needs of the residents. The location of Sector-143 Noida offers pristine locales and easy accessibility.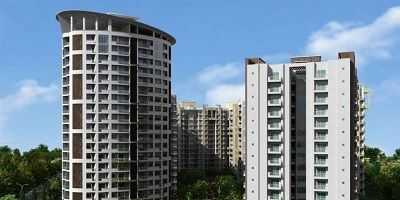 Gulshan Vivante
Located right on the Noida-Greater Noida expressway, it will offer natural retreat as well as excellent metropolitan convenience and vibrance. A laidback industrial town, a decade back, Noida today is a jewel city of North India brimming with unparalleled energy and growth.
Spread over 20,316 hectares, it offers a pollution-free high standard of living and highly supportive infrastructure of a well-integrated Industrial township. Enviable connectivity through a network of roads, national highways, flyovers, and proximity to prestigious institutions, shopping centers, and entertainment hubs makes Noida a purple city of modern lifestyle.
Live in style in best quality development by leading builders such as Godrej Properties Group Builder Projects & IITL Nimbus Group Builder Projects .
Browse for more builders in Noida, Greater Noida, and Yamuna Expressway to find out the best for investing in prime property.
For more information visit: Gulshan Homz