Jaypee Greens Star Court Overview
Latest Update on 01/08/2020
Aiming to fulfill the requirement of all the residents at Jaypee Greens Greater Noida during COVID -19 conditions, few facilities/amenities will resume shortly as per government guidelines with proper safety protocol.
Having scenic landscaped emerald spaces within the confines and the large recreational cum sports facilities equipped with high-end safety features at par with international standards, Jaypee Greens Greater Noida has all the reasons to grab the attention of the elite class to experience the resort living with utmost safety.
Jaypee Greens Greater Noida is offering a wonderful lifestyle to live life to the fullest. A tranquil environment to enjoy blessed celestial life.
Click to Know more about: Jaypee Greens Star Court Location
Why is Velocity recommending investment in JAYPEE STAR COURT?
Ready to move in property
The property is ready to move in and can be registered immediately with the concerned authority.
Truly an address like none other in Greater Noida
JAYPEE STAR COURT becomes all the more lucrative, courtesy to its location, which is situated at Pari Chawk. With the Noida-Greater Noida Expressway ending over here, this locality is well-developed due to excellent connectivity with Delhi NCR.
18- Hole Golf Course
A set of nine towers offering studio, two and three BHK apartments set on the periphery of 18- hole golf course promises an exhilarating view.
The exquisite enclave of homes for an elite class
These apartments blend perfectly with your lifestyle. The designer furnishings and fittings lend an air of refinement to each apartment.

lavish & elaborate recreational amenities
The world-class amenities include a state-of-the-art clubhouse, spa with steam, sauna & Jacuzzi alluring swimming pool, yoga and meditation centre, etc.
About JAYPEE STAR COURT
The spectacular ambiance, unmatched view, unforgettable experience, extreme opulence Jaypee Green Star Court offers everything that you have craved for living splendid life.
A set of nine towers offering studio, two and three BHK apartments set on the periphery of 18- hole golf course promises a spectacular view, giving you more than what you can think.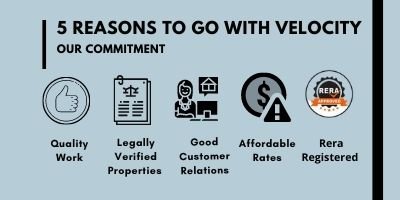 Jaypee Greens - Star Court Apartments, embellished with picturesque landscape giving each apartment a majestic view, assures well-being and happiness in modern lifestyle.
Abounding with space, these residences have unique interior conceptualized with designs that echo the new millennium emphasizing on light pastel colors and clean, polished surfaces in the living and dining room and warm, intimate surfaces in the bedroom.
The designer furnishings and fittings lend an air of refinement to each apartment. Panoramic view from each apartment of magnificent picturesque surroundings creates jovial and vibrant feelings to uplift your spirit.
The meticulously crafted apartment replete with positive energy creates an aura of loving feelings among your loved ones—experience much more in life than just the hustle-bustle of the city. You deserve tranquillity and calmness when you spend quality time with your loved ones.
The freedom to indulge in natural and aesthetic environments at your whim and privilege to reconnect with the buzzing life, is what this apartment imparts you. It is rare for a private development to have such a generous open green space with gardens and amenities for residents to thrive in.
Choosing a luxury residence at Jaypee Star Court is perhaps as difficult as deciding on the view you would like to wake up to each morning.
Jaypee Greens Star court has created a community with innumerable joyous faces and contented families living in an environment nestled in a beautiful landscape adorned with brilliant architecture and recreational amenities, making it an abode for everyone's dream.
Each apartment is an epitome of elegance and no less than private retreats.
Whether it is rediscovering yourself amidst soothing experience or indulging in any of the countless recreational activities at club or spa, the skilled professionals of the international acclaim will provide residents with a rejuvenating experience.
Spa is a truly holistic spa experience, one that is tailor-made to rejuvenate and ultimately provide support required for a better quality of life.
The unique range of therapies, all-natural products, and reassuring service exclusive to the internationally acclaimed, are being introduced in India, within the sublime setting of Jaypee Greens star court.
Whether you wish to enjoy activities at the sports clubs or simply indulge your passion for cuisine, if you need a boutique, cafe etc.you can enjoy everything right here.
They are meticulously planned to include every comfort, convenience, and luxury and a safe and secure environment for your children.
Q. What is the area and location of Jaypee Greens Star Court ?
Ans. The project is located in Jaypee Greens, Greater Noida. The total area of the project is 15.0Acres.
Q-2 What is the distance of Jaypee Star Court from Pari Chawk?
Ans: Jaypee Star Court is located in Jaypee Greens, just 500m from Pari Chawk.
Q. What are the property types available in Jaypee Star Court?
Ans: Jaypee Star Court is offering 2BHK and 3BHK in various sizes.
Q-What is the possession status of Jaypee Star Court.
Ans: Jaypee Star Court is ready to move in and an immediate registry is available.
Q-What is the price of flats in Jaypee Greens Star Court?
Ans. Average unit prices in the project stand between Rs. 75 L and Rs. 1.65 Cr.
Q.What's the resale price of 2BHK and 3BHK?
Ans. The 2BHK unit is available in the range of 75 lac to 1cr. and 3 BHK property is available in a range of 1.05 Cr. to 1.65 Cr.
Q Has Jaypee Greens Star Court tied up with banks for a loan?
Ans. Yes, Jaypee Star Court is approved from HDFC home loans.
Jaypee Greens Star Court
Jaypee Greens Star Court Pari Chowk, Gr. Noida
Read About Other Project - Omaxe Chowk