The Bhutani Group is one of India's most innovative developers of real estate. The company's goal is to succeed and contribute positively to society. In particular, they believe in working towards a sustainable future while still striving for excellence.
The company cares deeply about its customers, which is why our team offers high-quality delivery and commitment just as much as they do in terms of using quality materials, infrastructure, and rates.

Some people believe that a person has to be born with qualities of a good leader, but not everyone can remain a strong leader without continually expanding their skills. Bhutani Group invests in our employees so we can continue to grow as a company.
Bhutani Group has been delivering the best results to homebuyers in Delhi and NCR over the last two decades. We are committed to constantly improving and evolving our processes, while exceeding expectations at all times.

Grandtham
Bhutani Grandthum is a regional shopping center that's the best in Noida, India.
The retail center must employ a high level of accessibility, visibility and critical mass to be successful.
The design of this project is evolved to be optimal for pedestrians and reduces its overall land consumption. It's a better proposal than the alternatives, including everything that is comparable locally and non-locally.
The natural light and connection of the two levels of this project set a standard that is demanded in new centers today. The parking garage just one or two floors below is accessed via an ingenious, undulating ring road; this eliminates the need to use ramps and gives equal importance to both levels of the Grandthum project.
Keeping parking to the outskirts of the site ensures that pedestrians have access to this part of the Grandthum precinct.
Blending form with function, the Iconic twin tower's design was an endeavor in simplicity, efficiency, and sustainability. Using LED technology on the facade and emphasizing public space and strong pedestrian thoroughfares, we achieved a balance of striking aesthetics and commercial viability.
Bhutani Grandthum is a colossal retail icon. We offer many amenities, including retail, entertainment, and an Observation Deck that offers 360-degree views.
With its vast range of facilities and vivid lights, Grandthum injects energy and activity into modern Nodia.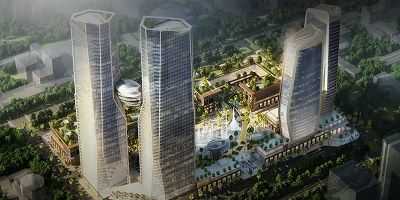 Cyberthum sets the standards for tomorrow's landmark developments. A 26.8 acre mixed-use development, Cyberthum is at the cutting edge of technology that drive tomorrow's landscapes and styles.

Alphathum
It's that courage that fuels our every initiative. It led us to build India's most efficient business towers, and it is the blueprint for the physical, emotional, and financial well-being of our development's occupants and customers.
With our innovative work processes, we encourage everyone in the company to challenge their preconceived ideas. We do this so that you, and our business, can deliver real value and a meaningful connection with nature.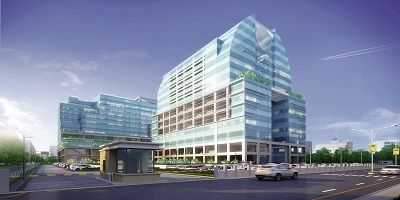 I-Thum
The I-THUM is the future of IT Parks in Noida, Situated at Sector 62 in Noida is another landmark from the Bhutani Group.
World Square Mall
World Square Mall, in Ghaziabad, is a highly attractive mall with its attractive infrastructure and multi-store outlets. It also has a food court and a 3 star hotel.
World Square Mall is a great place to shop with family and friends, relax, and escape from the stress of life. World Square Mall is one of the favorite places in Ghaziabad to hang out.
We understand that there are people who don't have the time or money to keep up with the latest fashion. That's why we've got a knowledgable team of experts who will help you find trendy items at a price you can afford.
WSM has all the brands you love, European and Indian, both in fashion and food. With so many different events happening every day of the week, you'll never go a boring moment.
Live in style in best quality development by leading builders such as ATS Greens Builder Projects & Earthcon Builder Group Projects .
Browse for more builders in Noida, Greater Noida, and Yamuna Expressway to find out the best for investing in prime property.
For more information visit: Bhutani Group