Paramount Group is one of India's leading developers. The company aims to innovate, excel, and promote sustainability by imprinting its ineffaceable mark across all asset classes.
In terms of customer needs, the company is committed to delivering at a rapid pace and staying true to its vision in terms of quality materials and infrastructure.
About Us:- Paramount Group is a leading real estate developer in the area of Noida and Delhi NCR. Whether your ideal home is new or resale, Paramount has properties that have the finest amenities, the highest quality design, and craftsmanship. We work tirelessly to help our clients buy a life without compromises.
Paramount Group is a young and contemporary real estate company that wants to set the industry standard. It's already established itself as a leader, and its projects are known for their unparalleled quality and unmatched style.
23 years ago, Mr. Mukesh Aggarwal started the company with just two employees. With his devotion and guidance, the company has grown from strength to strength, reaching multi-national status today. He also has a strong commitment to excellence that has helped us develop some of the most lively and modern buildings in recent memory.
Paramount Golfforeste is a great place for golfers who love green spaces in a laid-back, luxurious atmosphere. The property features beautiful suites, apartments, villas, and studios waiting to be lived out of with views that can't be beat. This project provides the perfect accommodation for anyone looking to enjoy the sport on a regular basis.
At Paramount Golf Foreste, golf is a great companion across the beautiful green fields. We love adding natural and healthy activities to our lives, and golf is one of those things that can really make things like gardening, hiking, jet skiing and so much more more fun. Come learn how to play golf from the experts at Paramount Golfforeste today!
Paramount Golf presents a course called Golfforeste. It is an executive golf course and has many challenges that you may want to improve your short game, such as bunkers and undulating landscapes. The entrancing element of this course is that almost every villa owner in front of the course will feel ownership for this golf course.
Paramount Golfforeste is one of the most prestigious premium housing project by Paramount Group that is located at BGH-A in Sector Zeta, Greater Noida (U.P.). Here one can enjoy the beauty of Nature with the mystifying sounds of chirping squirrels and tweeting birds.
Paramount Golf Mart
Paramount Golf Mart is one of the many corporate offices and coworking spaces run by Paramount Group. They offer plenty of roomy rooms, skillfully-designed and practical work environments, and top-end amenities like 24-hour security services. They'll provide everything you need to help make your visit as comfortable as possible.

Paramount Golf Mart, the proposed shopping center, is not only a shopping mall but a complete commercial zone catering to the township.
Paramount Emotions
Paramount offers 2 and 3 bedroom apartments in Greater Noida West. The homes are both spacious with the right amount of amenities, giving you enough breathing space in your day-to-day life.
Along the three sides of the open plot is ample natural ventilation. The apartments are situated on a central green plot, giving everyone the park views they are looking for.
Paramount Emotions is a lifestyle that combines the sublime with modern expectations. The project is equipped with all of the necessary and high-tech facilities residents of western Noida need to make their day-to-day lives easier.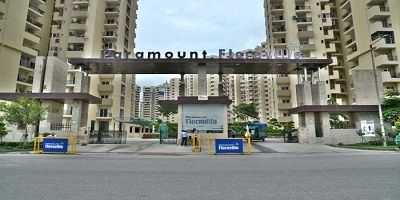 Paramount Floraville
Paramount Group has come up with a new development project. It's called Paramount Floraville and it promises to fulfill a common man's desire to live in a healthy, yet harmonious environment.
At any time you may have a need for our theme-based landscape, which is designed to accommodate most obstacles for an unobstructed view. Innovatively, we've chosen to build a parking podium below the surface so that you can always have easy access. In addition, the natural ground height of this landform provides a powerful connection between the two levels of greenery above.
The beautiful landscape of Paramount Floraville offers a resort feeling while being situated among the evergreen trees and flower plantations.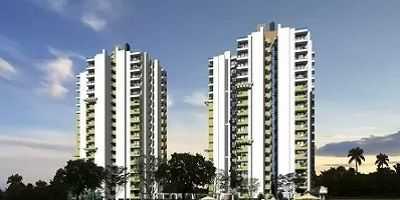 Paramount Symphony
Paramount Symphony not only has two distinct advantages, according to the name, but it also meets advanced lifestyle demands. It is located in the highly regarded Crossings Republik and at the junction of Ghaziabad-NOIDA-Greater NOIDA on NH-24.
The resort can be chosen based on geography, size, amenities, and comfort. For example, you can choose one of their luxury-economy properties in Paris that provides a business lounge. Or you can pick their modern facilities in Barcelona with Wi-Fi connectivity and a swimming pool.
With the slogan of "Your new home, anywhere," this 360-acre township claims to have it all. With its fine account of a metropolitan lifestyle and even more, boasting top-notch amenities—including green spaces and nature with everything being taken care of—this is a dream destination for anyone who wants to relax in a comfortable setting.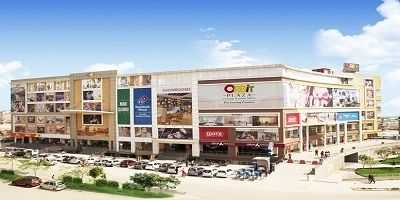 Paramount Orbit Plaza
Paramount Ajnara Joint Venture (Pav) is merging two giant names in the real estate field: Paramount and Delta. The combined skills of each company will be used to create a new project called Orbit Plaza, which could change how people look at the concept of a Plaza going forward.
Two of India's most profitable companies are joining forces. They have decided to join projects in Greater Noida - Crossing Republik's first global city. The alliance is aiming to bring more projects on the market with great designs, state-of-the-art technology, inherent engineering excellence, and affordability.
The two names enjoy immense trust and credibility amongst their clientele and the business industry.
Paramount Group of Companies is not only an ISO 9001:2000 certified company, but it's also one of the largest real estate companies in Delhi-NCR. They measure their success by the smiles and satisfaction of their customers.
Ajnara India Ltd. (formally Ajnara Farms and Services Ltd.) is a real estate giant with a vast experience in nearly 18 years of work. Their main center of operations is Delhi East, where they've been completing all the projects from residential to commercial.
Crossing Republik is associated with Ajnara because they have a premium housing project called the Ajnara GenX.
Live in style in best quality development by leading builders such as Omaxe Group Builder Projects & Parsvnath Developers Builder Projects .
Browse for more builders in Noida, Greater Noida, and Yamuna Expressway to find out the best for investing in prime property.
For more information visit: Paramount Group