The Shapoorji Pallonji Group is one of India's leading developers, and is committed to innovation, excellence, and sustainability.
The company is conscious of its customers, from meeting their timeline for projects to living up to their commitments in terms of materials and prices.
About Us:- Shapoorji Pallonji is a well-respected and well-established player in the Indian real estate sector thanks to our cutting-edge designs and commitment to excellence. We specialize in high-end residential complexes and commercial spaces, as well. To date, we've delivered more than 13 million square feet of residential space and 6 million square feet of commercial space.
In the commercial segment, SP Infocity stands testimony to our capability in creating innovative technology parks. In the Mass Housing space, Shukhobrishti in Kolkata is currently India's largest mass housing project and one of our most ambitious township projects. Currently consisting of 20,000 residential units, this 150-acre area includes a complete lifestyle for families who call it home.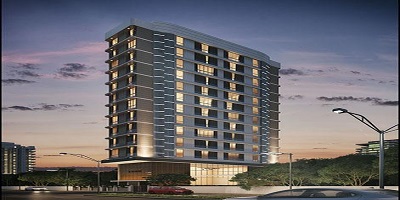 The Designate
It's about the finer things in life. 3 BHK homes in an exclusive tower at Khar West.
The Designate by Shapoorji Pallonji offers just 26 apartments and embraces the idea of 'less is more.' The towers stands at only thirteen floors, ensuring a sense of privacy and unique sanctuary. Each floor offers two three-bedroom apartments to ensure a sense of exclusivity.
Each apartment at The Commons features large bedrooms with ample natural light and ventilation.
With premium shopping hubs, recreational facilities, reputed schools, well-known restaurants, clubs, and a lot more just around the corner, it's everything one needs around a home.

Northern Lights
The Northern Lights complex at Thane, spread out across 4.8 acres (19,424.9 sq. m), provides 1 BHK, 2 BHK, and 3 BHK apartments in the tallest towers within this project. At this sprawling complex you'll find all the amenities and features that you want for your family to enjoy both inside and outside the home. With a staggering 60+ amenities & features to choose from, you can be certain there will never be a day when something isn't happening.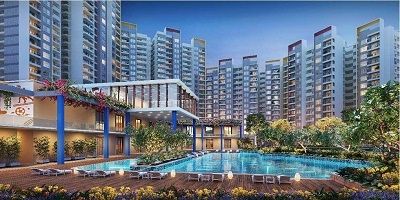 Joyville (Gurugram)
2, 3 and 4 BHK homes at Sector 102, Gurugram, starting at ? 83.5 lakh*
Having quickly emerged as one of India's fastest-growing core business cities, Gurugram was an obvious choice for Joyville. Gurugram's cosmopolitan makeup complements the modern Joyville complex, complete with state-of-the-art amenities.
Brought to you by Shapoorji Pallonji, Joyville Gurugram is equipped to meet every need and requirement of its ambitious residents.
Save big by booking a home at Joyville Gurugram and avail these irresistible offers - pay only? 51,000 to book and 100% refund# on cancellation. Price protection for six months*

Joyville (Hinjawadi)
2 RHK homes at Hinjawadi, Pune starting at Rs. 60.06 lakh** (all incl.)
Hinjawadi has cemented its position as a prominent residential choice for new families in Pune. Now, we're proud to help you along on your journey of starting a new home. Book today and get pre-fixed ACs and modular kitchen!*
Armed with the real estate clout of Shapoorji Pallonji, Joyville Hinjawadi boasts an impressive address and state-of-the-art facilities to match.
Additionally, avail exclusive limited period deals till 15th May 2020 - Rs.50,000 cashback on booking*, 100% refund* on cancellation, zero floor rise, and online video assistance! Price protection for six months*

Shukhobrishti
A mass housing project at Action Area III, New Town, Kolkata.
Shukhobrishti is the largest mass housing project in the country. A township built over 150 acres of land, with 20,000 apartments built exclusively for low and middle-income groups, with facilities usually associated with high-end residential complexes.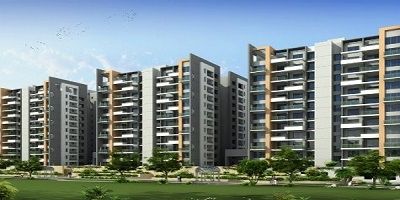 SP Residency
SP Residency is a residential tower complete with a double-height grand lobby and a limited number of 2 & 3 BHK partially A/C homes aimed at affording you a privileged lifestyle with luxurious amenities.

Joyville ( Howrah)
1 and 2 BHK flats at Salap, Howrah, starting 22.5 lakh*
Nestled in the charming suburb of Salap in Howrah, Joyville Howrah is a sprawling residential township designed keeping in mind the ever-growing ambitions and aspirations of its residents.
Powered by the expertise of the Shapoorji Pallonji Group, Joyville Howrah is the perfect home for those who appreciate quality.
Save big by booking a home at Joyville Howrah and enjoy these exclusive limited period deals - book at just? 21,000, 100% refund* on cancellation, online booking assistance. Price protection for 6 months*
1 BHK starting at ? 22.5 lakh*
2 BHK starting at ? 41.50 lakh*

Joyville Virar
1, 2 BHK homes at Virar West, starting at 35 lakh* and 49.3 lakh*, respectively.
Occupying pride of place in the fast-growing suburb, Joyville Virar's accessible location and vast umbrella of amenities merge convenience and comfort with ease. A lifetime of memories deserves a beautiful canvas, and Joyville gives you just that.
Backed with the strength and expertise of the Shapoorji Pallonji group, the property is all set to become a prominent landmark in Virar's developing landscape.
Additionally, avail exclusive limited period deals till 15th May 2020 on fabulous homes that are nearing possession - no bank loan required, 100% refund on cancellation! Price protection for six months*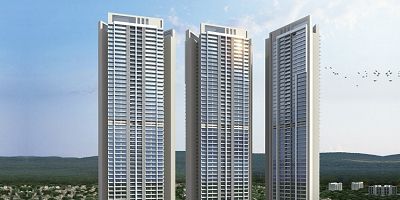 Codename Mumbai Dreams
The project is spread across roughly 3 acres and located at the cusp of Mumbai and Thane - right at the heart of the Mumbai Metropolitan Region.
Now live your Mumbai dream with premium 1, 2, and 3 BHK homes that are smartly laid out, overlooking the beautiful Yogi Hills.

SP Infocity
SP Infocity, as a brand, stands for solid construction that's sustainable and green. With efficiently designed and laid out floor plates that can cater to a broad range of space requirements, SP Infocity Pune gives businesses the convenience of expanding under a single umbrella. The project is designed as per globally recognized environmental efficiency standards that reduce operating costs.
It is notified IT/ITES SEZ that allows clients to avail of income tax exemption, GST exemption, and a suite of other duty benefits subject to eligibility, prevailing applicable laws, and government policies.
Live in style in best quality development by leading builders such as Sds Group, Builder Projects & Shri Vinayaka Group Builder Projects .
Browse for more builders in Noida, Greater Noida, and Yamuna Expressway to find out the best for investing in prime property.
For more information visit: Shapoorji Pallonji Group