The Omaxe Group has firmly established itself as one of the leading developers of real estate in India by imprinting its ineffaceable mark across all asset classes. The company strives to innovate, excel, and promote sustainability.
The company cares about customer needs, be it timely delivery of projects or living up to commitments in terms of using quality materials, infrastructure, and pricing.

Well organized team
The company is headed by individuals with adroit capacity. They have employed and collaborated with high caliber architects and interior designers to ensure quality and sustainability.
The leaders and skilled professionals of the company have worked towards launching out of the league projects and take the real estate sector to the next level.
Phenomenal craftsmanship
The Prestige Group today has become a name that is synonymous with innovation and phenomenal craftsmanship.
They have been delivering high-quality projects and meeting international quality standard.
Creation of various landmark projects

The company has pioneered many landmark developments. The spirit of creativity is reflected in all the projects.
The company has set new trends of architectural design in the contemporary global scenario touching the horizons of excellence.
About Us:- With 119.5 million sq. ft. of delivered space in real estate and construction contracting, Omaxe Group is today one of India's leading and trusted real estate companies. The brand 'Omaxe' was founded in 1987 by visionary first-generation entrepreneur & civil engineer Mr. Rohtas Goel to undertake construction and contracting business.
Subsequently, the company diversified into the real estate sector in 2001 and got listed on both stock exchanges (BSE and NSE) in 2007.In the last 32 years, staying true to its motto of 'Turning Dreams into Reality and guided by its founding values of delivering quality and excellent real estate spaces, ensuring customer satisfaction, and redefining lifestyle, Omaxe has delivered some landmark projects and engineering marvels, created a niche in both luxury and affordable segments and more importantly has brought smiles in the lives of millions of people.
Today, the company is present in 27 cities across eight states namely Uttar Pradesh, Madhya Pradesh, Punjab, Haryana, Uttarakhand, Rajasthan, Delhi, Himachal Pradesh and possesses a diversified product portfolio that includes Hi-Tech Townships, Integrated Townships, Group Housing, Shopping Malls, Office Spaces, SCOs, and Hotel. It is currently undertaking 21 real estate projects – 5 Group Housing, 9 Townships, 7 Commercial Malls/office spaces/Hotels/ SCOs.
The company has also successfully blended business excellence with social commitment. The company through Omaxe Foundation takes up many CSR projects in the field of health, education, community development, etc.
From serenity to the city in a few minutes! The Hemisphere is an amazing residential complex, which is nestled in the city center of Greater Noida. Brought to you by Hemisphere Group, this project site is extremely well located in one of the prime locations for the residential properties in the F1 Area.
You can avail the perfect deal of luxury living options coupled with modernistic amenities at reasonable rates in the form of Hemisphere Golf Villas. Spread over 100 acres site, as a part of location benefit, it enjoys superior connectivity to all important parts including schools, ATMs, hospitals, and so on.
It can be considered as a perfect blend of luxury and comfort. The Hemisphere Golf Villas can be considered a lucrative option if one is looking forward to making rational real estate investments.
Golf Villas
Encircled with 9 hole golf course and other equally lavish lifestyle features, life passes agreeably at omaxeThe Hemisphere Golf Villas. With luxury clubs a full-fledged sports complex, a wellness center, banquet halls, orchards, hi-tech cloud-based security, and more, this well-located community offers a variety of smart villas of up to 5092 sq. ft. to choose from, many with their own swimming pool. From indulging in the exclusive spa to performance at the amphitheater, there are a million ways here to live a good life, including, of course, golf.
The Hemisphere Golf Villas, located at the city center of Greater Noida, had plush apartments and villas spread over acres of massive golf lands.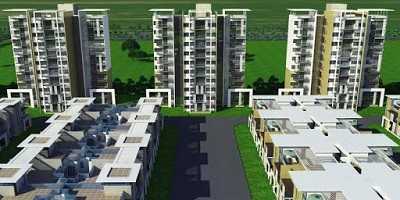 Golf Suites
Located in the heart of Greater Noida, Omaxe The Hemisphere is the perfect luxury abode with world-class facilities and connectivity. The smart suites enable you to control your home's security and appliances from everywhere in the world. Each and every Suite faces the vast expanse of the golf course along with offering a host of features like wooden flooring, spacious balconies that face the ultra-modern designer golf course & beautiful state-of-the-art landscaping. Loaded with the most desired technologies and luxuries, these Premium Suites offer an unmatched location advantage and are right opposite to the proposed Alpha 2 Metro Station and next to the Pari Chowk – And the fact that there are no high rise buildings in the vicinity make these Golf Suites even more special. Come and get up-close with a Suite of your dreams – The Hemisphere Golf Suites.

Omaxe Palm Greens
Omaxe Palm Greens has located at sector Mu, Greater Noida, a happening place brimming with energy magnificence and growth. Spreading over 23 acres of land, this project offers world-class civic infrastructure captivating landscape and a pollution-free environment that complements a tranquil, relaxing, and pleasant lifestyle.
It offers exceptionally well-designed 2BHK, 3BHK & 4BHK apartments, and penthouses and commercial with fantastic amenities like an international class club with sauna, Jacuzzi, Squash court, Billiards room, cafeteria, Yoga room. A swimming pool, Musical fountains, multipurpose court, Children's park are added attractions.
Location-Sector-MU, Greater Noida
Type-2BHK, 3BHK & 4BHK Apartment
Size- 1120 Sq.Ft To 2400 Sq.Ft.
Enviable connectivity to Delhi and Noida through the expressway and proximity to various universities. World-class multi-specialty hospital, formula one racing track, night safari, etc.
Omaxe Palm green not only offers a lavish lifestyle at affordable prices but also a remarkable growth of your investment exceeding trends and maybe your expectations.

Omaxe NRI City
Omaxe NRI City is an integrated mini-township in Greater Noida, Sector Omega-II. It is based on the theme of a little Singapore in India. This internationally designed township is spread over 85 acres and comprises individual plots, villas, multi-storied apartments, penthouses.
You can buy residential plots in Greater Noida as they are in an unsoiled pollution-free environment with trouble-free connectivity to the national capital via the expressway.
NRI City by Omaxe has a shopping mall, a commercial center, schools, and a hospital, everything within the same township that compels the client to buy luxury apartments in Greater Noida. Middle-class families can easily invest in plots in Greater Noida because of the world-class infrastructure the place has to offer.
Omaxe NRI City has been thoughtfully perceived to give purchasers a world-class ambiance and top-of-the-line benefits. The project is well connected with various approaches to transportation. The location is close to various civic utilities. There are some unique amenities that NRI City has to offer.
First of all, it has a coffee lounge and several top-notch restaurants where you can spend some quality time with your loved ones. Secondly, the cycling and jogging tracks are also there for the ones who are fitness freaks and want to stay healthy. The Clubhouse will provide ample opportunities for you to get together and create a social circle with your neighbors.
The construction material used in the Omaxe projects is all branded and of the most excellent quality. The articles are passed through various quality assurance tests before being used for construction. The size of the apartments varies within the range of 950 sq. ft. to 3,500 sq. Ft. Developers have ensured that the different needs of the residents are met at affordable rates.
To keep the kids busy at all times, Omaxe NRI cities offer indoor as well as an outdoor play zone for kids with facilities like lockers, netted grounds, and more.

Omaxe India Trade Centre is a commercial project of Omaxe Group, is located at Alpha-2, Greater Noida. A state-of-the-art commercial center with hotel suites, retail shops, and office spaces is designed to cater to the requirement of the modern world.
It has the most happening infrastructure like functional connectivity to Delhi and Agra, International F1 track, educational and hospitality center, etc. Omaxe India Trade Centre is well equipped with integrated building management systems, 100% power backup, 24x7 security, dedicated high-speed elevators, business center, banks, ATMs, etc. The best feature of Omaxe ITC is a 12% assured return till possession.
OMAXE has a tie-up with an American hotel, OYO rooms for Leasing in Omaxe India Trade center. Omaxe India Trade center proved as a great investment for all buyers who have already invested in it.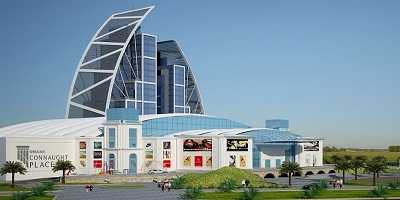 Omaxe Connaught Place
Omaxe Connaught Place Greater Noida is a one-stop solution for all types of commercial activity. Located at Sector-Beta-2, Greater Noida is a preferred destination for modern-day offices due to its location advantages and inbuilt modern facilities.
Omaxe Connaught Place offers an Ultra-modern office area, retail shop, multiplex theatres, 5-star hotel, ATMs, 24x7 Security. There is a 12% assured return on investment for 7 Years in Omaxe CP Greater Noida.
FACILITIES
OCP coming with some inspiring and never seen theme zone like- Miniature world, land of the dinosaur, the secret chamber of Taj, Sky diving, Chocolate factory, Jungle walkthrough, ICE Cave, The Treasure of Tut, Alien Space City, Underwater World, The World of Aviation and The Game Zone.

Omaxe Arcade
Omaxe Arcade is the free-hold shopping arcade in Greater Noida, where brilliance speaks for itself. A premium commercial property in Greater Noida, in the heart of Pari Chowk with ultra-modern and well-designed, spread over 55,000 sq. Ft.
The Omaxe Arcade features dedicated office spaces, with state-of-the-art work areas. A flexible design area to allow for modification as per the requirement of the companies, Omaxe Arcade enhances ease of operation and is the address of choice for global organizations that are seeking to buy Commercial property in Greater Noida.
It is also designed with individual service cores to provide the flexibility of functioning as a single or multi-tenanted space. Omaxe Arcade is a perfect choice to buy commercial property in Greater Noida, who is an expert with several years of experience.

Omaxe Chowk is your ideal destination. Strategically located in the heart of Chandni Chowk, Omaxe Chowk is the most massive development in Chandni Chowk so far. This 22-meter high building is expected to encompass around 3.6 lakh sq. Ft. space for retail and 1.5 lakh sq. Ft. for food & beverages.
The building is situated on the 100 Ft wide HC Sen Marg, adjacent to Chandni Chowk metro station. The well-planned placement of Omaxe Chowk makes it proximal to all central locations like Sis Ganj Gurudwara, 3 min. Walk from Old Delhi Railway Station, 5 min. Walk from Red Fort and several other heritage properties that millions of tourists visit every year.
In the current scenario of Chandni Chowk, despite having an incremental business, there's no infrastructure to support the same. Challenges like chaotic traffic, no parking facility, lack of amenities, and the unwanted threat of stealing make businesses unorganized.
With the introduction of Omaxe Chowk, all significant challenges will be eliminated. Fully Air-Conditioned Spaces, Maintained Washrooms, Lifts, Escalators, and A Food Court are some of the many modern amenities; this ambitious project is equipped with. Omaxe Chowk is destined to be a gateway for major manufacturers and mega-brands to invite seven times greater footfall than any other mall in India.
With a well-structured architect inspired by the Mughal, Indian & British designs, the project includes spacious shops, showrooms, and corridors, which is most likely to boost the influx of people in Chandni Chowk by 30% year on year.

The Omaxe Forest Spa
The Omaxe Forest Spa is a well-designed premier flat that is situated at 93B, Noida, near the expressway, which is one of the most prominent routes to connect with major parts of the city and the capital. This premium apartment project in Noida houses 3-BHK, 4-BHK & Penthouses with all modern amenities.
The 3 BHK ready to move flats in the Noida project area ranges from 2900-8100 sq. Ft with three towers, 19 floors, and 176 units.With an excellent architectural design that matches the contemporary living standard, we believe 4 BHK ready to move flats in Noida enhances the living standards of the residents with our quality architecture. 4 BHK Ready to move flats in Noida have excellent connectivity to several shopping centers, schools, medical facilities, and other facilities.
There are also other amenities like a children's play area, multipurpose hall, garden for everyone to spend their leisure time. Apart from having a serene living, the property also has an attractive investment opportunity due to its booming industries and road connectivity. Omaxe 3 BHK for sale in Noida will fulfill all your expectations and let your dream of a classier living standard comes true.

Grand Omaxe
Grand Omaxe, located in Sector 93B on Noida Expressway, is spread across 25 acres and nestled in the 325-acre reserve forest. The project area ranges from 1110-1940 sq. Ft and also offers peaceful living at the best location with secure connectivity.
Due to its ambiance and features, this residence is the most sort after project for those who have a preference for uniquely designed homes. With 22 Towers and 1320 units on ten floors, it has an endless array of essential and luxury amenities and utilities.
Omaxe Grand residential 2 BHK and 3 BHK flats in Noida offer you the best experience – an experience backed by a quality structure and essential amenities that you can rely on. With their iconic sense of style and design, these exclusive residential flats will provide you with everything you desire and require.
You can expect a residence with a serene living atmosphere with facilities that cater to all your needs. The 2 BHK property in Noida is completed with creative recreation and rejuvenation social facilities like a swimming pool, gym, state-of-the-art in-house club, sauna, Jacuzzi, steam, and much more to relax.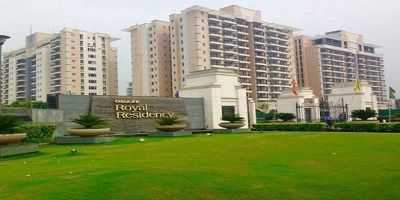 Omaxe Royal Residency
Omaxe 3 BHK apartment in Noida offers a perfect lifestyle experience. Omaxe, the royal residence, is synonymous with its affordability and aesthetic look. The project is strategically situated in D-11, Sector 44 Noida. We provide world-class structures with an impressive service to our clients. Each tower and unit in the project follows the pattern of a unique signature.
Omaxe is all set to embark on its affordable flats for sale in Noida. It is ready to occupy 4 BHK apartments in Noida. The most attractive feature of the project is its style and design, and the construction is completely Vastu compliant.
Omaxe royal residence is the budget flats in Noida consisting of 3 towers and 150 units with an area ranging from 1600 – 1900 sq ft. The project is built using the latest technologies in construction and top-quality materials for safe and serene living.
The flats are available at attractive Noida property rates, so here we invite you to own an apartment that fits in your Wallet.

The Lake
The Lake by Omaxe Group is an ideal choice. Omaxe has constructed 1300+ units with 18 towers towards meeting the demand of a dream home and an excellent investment opportunity in New Chandigarh. Rapidly developing infrastructure, booming commerce, and abundant amenities on offer at New Chandigarh have created a growing demand for houses here.
The significance of the locality has been rising with the expansion of the city. It has now become the most preferred destination for real estate investments. Whether you have been looking to buy 2 or 3 BHK flats in Chandigarh as a first-time buyer or as an investor, New Chandigarh, is a promising location.
The Lake by Omaxe Group is an ultraluxurious skyline community that houses 2, 3, 4 BHK flats and villas. These magnificent apartments are the ideal combination of convenience and luxury that'll redefine the experience of premium residential space.
The residential area is spread across 25 acres and surrounded by green space to give you a healthy and serene environment.
It has functional connectivity to Nalagarh, Baddi, and Mohali. Combine that with its proximity to reputed schools and hospitals, and you have convenience at its best.

India Trade Tower
India Trade Tower by Omaxe could be the perfect place for setting up your business and office. India Trade Tower is a prime commercial space in Chandigarh. This property is a thoughtfully designed space to provide an ideal working environment along with amenities for leisure and relaxation.
The structure has been built using reinforced concrete to offer high safety standards to the G+19 floor structure. This business complex is elegantly designed with astonishing art pieces decorating the structure. It stretches over an area of 2.45 lakh square feet and can accommodate a large number of offices and shops.
This trade tower is also one of the tallest buildings in the state of Punjab. This marvel of architectural excellence is situated in New Chandigarh—the economic hub of Punjab.
The building itself will serve as an alluring business space, over and above the return on investment that the location may offer. This commercial space in Chandigarh also boasts of being a green building due to the various environment-friendly features it possesses.
The design has been incorporated in a manner that prevents wastage of all the essential resources like energy, water, material, etc. The health village and different clubs surrounding the building serve as the cherry on the cake for the owners of commercial office spaces in India Trade Tower, Chandigarh. Wide roads running adjacent to the building are further proof that at India Trade Tower, your business will be a seamless experience!

Omaxe Heights
A luxurious and sophisticated lifestyle awaits you at Omaxe Heights Service Personnel Apartments. These meticulously structured ready-to-move flats in Faridabad are an ultimate reflection of the perfect finish and comfortable lifestyle. The property features two towers and 190 units with 1 BHK, 4 BHK options. The sizes of these well-designed flats range between 300 square feet of great built-up area, based on the selected configuration.
The value-added services like 24x7 water supply, Power backup, open and green environment, parks, playgrounds, etc, make it very attractive to the residents. This meticulously designed and structured affordable residence is being built to let people appreciate the serene environment along with the several recreational and sports facilities to be provided here.
The 1 BHK flats in Faridabad are located in proximity to many essential amenities such as general stores, hospitals, schools, pre-school and shopping destinations will be an added benefit for people residing here. The bus stop is located in close vicinity of the residence, which connects to a major part of the city. Despite being located close to significant Bypass and roads, the well-designed apartment will let the people appreciate the tranquillity of the green landscape around the property.

Omaxe Celebrations Mall
In the air-conditioned and highly uber environs of the Mall lies all necessity and luxury, making shopping a delight for mall visitors and shopaholics. Omaxe Celebrations Mall is the new advent of commercialization, spread over a staggering 1,55,000 sq. Ft. and most strategically located on the Gurgaon-Sohna Road.
Multiplex and banquet hall along with retail stores make for repeated visits here, and with the blend of retails and entertainment, the project is an attraction in itself.
Omaxe Celebrations Mall caters to this vast habitation that has emerged in the city over the years. The project fits perfectly into your shopping plans and acts as a landing place for the fun outdoors.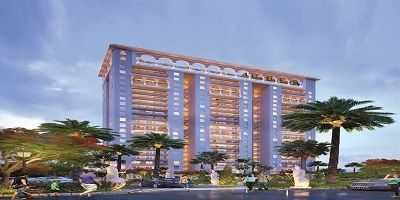 Omaxe Kingston
A lifestyle that surpasses the highest standards of luxury, architecture that epitomizes the next generation of infrastructure and interior that creates an enchanting aura - Welcome to Omaxe Kingston, a premium project in Lucknow. Here you will experience the magnificence of lifestyle at the lavish high-rise tower, situated in Gomti Nagar Extension, Lucknow.
The project exquisitely blends the perfect class with premium luxury. As an ultra-luxurious tower, it comprises of state-of-the-art technology and fittings that match European standards. The entire building is automated, with residents having card access to the elevator. For an everlasting experience packed with unlimited excitement and surprises, the tower comprises jaw-dropping rooftop amenities like a sky pool, luxury club, indoor games, restaurant, gym, amphitheater, and many others.

The Palace
Omaxe Group has proposed exactly what you have been looking for in your search for the best property in Lucknow. The Palace, Lucknow, is an elegant combination of modernity and class. These revamped designs provide 3 BHK apartments to its customers.
With the area of this 3 BHK flat in Lucknow ranging from 1550 sq. ft. to 1570 sq. Ft., Omaxe the Palace Lucknow gives a maharaja touch to the residents' life. The quintessential spirit of the heritage of Lucknow is reflected through this Palace. The project is in Gomti Nagar Extension, Amar Shaheed Path, Lucknow, which is continuously developing.
A fresh and royal touch is given to the lifestyle of those living in these flats through the mesmerizing interior beheld by the place. It hence restructures urban living through a classical essence. The Palace Lucknow is situated at a very appropriate location considering the various amenities that can be accessed from the residential area.
The facilities of educational institutions, medical help, malls, food joints, and parks are in the proximity of this architect by the Omaxe group. Not only this, but the international cricket stadium also lies in the vicinity of the Palace.
Live in style in best quality development by leading builders such as Oasis Group Builder Project & Paramount Group Builder Projects .
Browse for more builders in Noida, Greater Noida, and Yamuna Expressway to find out the best for investing in prime property.