The Kaveri Group has firmly established itself as one of the leading developers of real estate in India by imprinting its ineffaceable mark across all asset classes. The company strives to innovate, excel, and promote sustainability.
The company cares about customer needs, be it timely delivery of projects or living up to commitments in terms of using quality materials, infrastructure, and pricing.

Well organized team
The company is headed by individuals with adroit capacity. They have employed and collaborated with high caliber architects and interior designers to ensure quality and sustainability.
The leaders and skilled professionals of the company have worked towards launching out of the league projects and take the real estate sector to the next level.
Phenomenal craftsmanship
The Prestige Group today has become a name that is synonymous with innovation and phenomenal craftsmanship.
They have been delivering high-quality projects and meeting the international quality standard.
Creation of various landmark projects

The company has pioneered many landmark developments. The spirit of creativity is reflected in all the projects.
The company has set new trends of architectural design in the contemporary global scenario touching the horizons of excellence.
About Us:- Kaveri Technobuild objective is to grow strategically by meeting customer needs through our standard services. We endeavor to trust and building partnerships with our customers based on commitment and professionalism.
We are a customer-oriented company that believes in putting the best foot forward to bring dreams to reality. Kaveri Technobuild, we envision to fulfill this by obtaining sustainable development and at the same time, enhancing the value system within the organization and fulfilling our obligations towards building a better India".
If there is something that we value most is our integrity and teamwork within the organization. We envision to add value to our community through the project we deliver.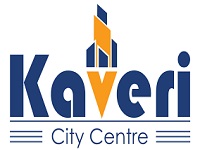 Kaveri City Centre is a premium commercial project consisting of the concept of Live-Work-Play-Shop translates into a potent combination of Offices-Studio Apartments-Commercial & Entertainment Hub within a single project.
Located inside the project complex, the three essential components of any professional's life – viz. a place to work, a place to stay, and a place to enjoy – is rolled into one facility within just one minute reach to each other that opens newer possibilities and opportunities for redefining the lifestyles of the new generation of the workforce living in the metropolitan cities of India, exclusive promising a whole new experience for the proud owners and guests.
Kaveri City Centre is strategically located at the hottest address of Greater Noida near Pari Chowk fast emerging as a vibrant residential and business hub. The project enjoys truly an extraordinaire location.
An exquisite blend of a strategic location and world-class infrastructural development, the region is in a flurry of planned
commercial and urban development. Moreover, several reputed educational institutions and shopping centers are also coming up in the near vicinity.
Kaveri City Centre's every floor has open, vibrant, and well-organized blocks connected by wide corridors and arranged in a way to allow excellent visibility and easy accessibility to all the necessary facilities for running a successful business – i.e. reception, lobby, conference room, pantry, lifts, etc.
It is an eco-friendly office space that reduces environmental impact with its intelligent use of and, energy and water consumption.
Live in style in best quality development by leading builders such as Jaypee Group Builder Projects & Mahagun Group Builder Projects .
Browse for more builders in Noida, Greater Noida, and Yamuna Expressway to find out the best for investing in prime property.