Paramount Golf Foreste Overview
At Paramount Golfforeste, step into a dream where a magical abode of discovery & adventure will take you into the world full of greenery and fun.
Oasis Venetia Heights is the best property in your budget.
Due to its prime location at 130-meter Expressway, opposite Zeta-1, Greater Noida, the project is attracting professionals from Noida, Ghaziabad, and Delhi.
It is the best property to buy at an affordable price starting @ Rs. 30 lac for your residence or good rental income.
The apartments are available in various sizes ranging from 850 sq. ft. to 1290 sq. ft.
This project has luxury villas and premium apartments co-located with world-class amenities and 6 hole, par 3 executive Golf Course. Be catapulted into an enchanting world, almost surreal, that it makes the real world seem far away.
Click to Know more about: Paramount Golf Foreste Location
Paramount Golfforeste is strategically located at BGH-A, Site-C, Opp. Sector Zeta, Greater Noida (U.P.).Welcome to a habitat filled with enchantment and unforgettable moments. Journey into your imagination and live mystifying sounds of chirping birds, colourful butterflies, and squirrels.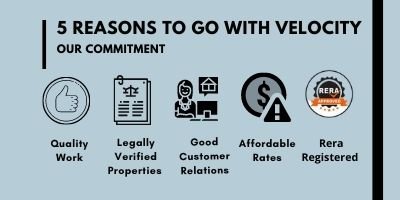 Stride through signature landscaping and beautifully crafted pathways, and explore these homes that are the epitome of royalty and luxury.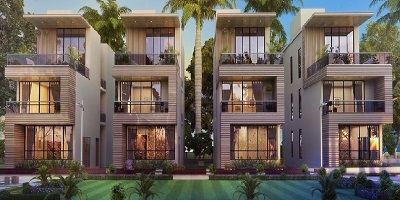 Villas
Ensconced within the splendid society Golfforeste the independent Villas are marvelously crafted surrounded with Nature and Golf course in a manner that every villa owner facing golf course shall feel the ownership of this golf course.
It also invites you to make your lifestyle more fun and active with a golf game in the refreshing green and serene environs and live the sleek and sporty lifestyle.
Translating ideas into the soul, these homes weave into a seamless world of joy and splendor. Each villa is a private and personal sanctuary within the framework of sculpted greens.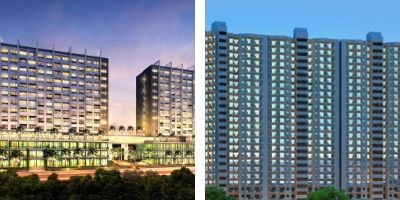 Studio & Apartments
In addition to villas, the project is also offering studio apartments, 2BHK, and 3 BHK apartments to cater to all segments of society.
The project offers Villa and Apartment with a perfect combination of contemporary architecture and features to provide a comfortable living.
These are spacious two and three-bedroom apartments that are an epitome of luxury. A well planned and judiciously designed, contemporary development, each home has a perfect balance of space, ventilation, and natural lighting. Equipped with all amenities, it ensures that you live a comfortable life you always wanted to live.
Avid fitness-loving residents can use the gym and finish off with a refreshing swim in the swimming pool.
Enjoy an environment of extravagant villas, studios, suites, and apartments, at paramount Golfforeste complemented by a designer landscape with a green golf course for you and your family, a well-deserved healthy lifestyle.
It is really a choice of the finest location lifestyle living and open space
Along with a mixture of inventory that includes luxury housing, midsegment housing, and affordable housing catering to need of every buyer.
Q. What is the area and location of Paramount Golf Foreste?
Ans. Paramount Golf Foreste is located in sector- Zeta, Greater Noida. The total area of the project is 90.0 Acres.
Q. What is the possession status of Paramount Golf Foreste?
Ans: Paramount Golf Foreste is ready to move in and an immediate registry is available.
Q. How many towers are there in Paramount Golf Foreste?
Ans. There is 4 tower in the project offering 3576 units.
Q . Has Paramount Golf Foreste tied up with banks for a loan?
Ans. Yes, Paramount Golf Foreste is approved by HDFC Home Loans & ICICI Bank for loan.
Q. What is the average price in Paramount Golf Foreste?
Ans. Prices of flats in the project start from Rs. 22 Lac and go up to Rs. 1.48 Cr.
Q. What are the property types available in Paramount Golf Foreste?
Ans. Apartment, Studio Apartment and Villa are available in Paramount Golf Foreste.
Paramount Golf Foreste
Paramount Golf Foreste Zeta-1 Greater Noida
Read About Other Project - ATS Le Grandiose