The Saviour Builders has established itself as one of the leading builders in India, hardening its lead out in different asset classes. The company strives to innovate, make a global impact, and stay true to their goal of promoting sustainability.
They care about their customers, be it their ability to deliver projects in a timely manner or ensuring the best materials for different types of projects, their technological infrastructure, and pricing.
About Us:- M/s Saviour Builders Pvt. Ltd. is a leading real estate development company in Delhi NCR, bringing to the market contemporary quality while catering to high standards and diverse innovativeness. It has also emerged as a prominent entity within the Indian real estate sector. Our projects cater to residential, commercial, and township ventures in the Delhi NCR region.
Saviour has put all its hard work and dedication into delivering successful projects and reaching higher. We have achieved the dream of providing affordable housing to various people in the Delhi NCR region. Now, we wish to provide a much-needed platform for you.
One of its major projects, like Saviour Green isle, Saviour Park and many others, has created a new benchmark for digital tools. Today, we have advancements in every industry imaginable. We have our success in Indirapuram, Crossing Republik (Noida), Greater Noida West (Noida Extension) and Ghaziabad.
We believe in building homes based on trust. At Saviour, you can build a future that's rich with opportunity, where quality is our innovative cornerstone and the customer is at the heart of everything we do.

Greenarch
Saviour Greenarch and Saviour Builders Pvt. Ltd is the name of a leading real estate developer in NCR that has become synonymous with the best quality and innovation in the field of real estate development. Saviour Greenarch Noida extension are into residential, commercial & township projects in and around NCR.
If you're in search of an affordable luxury home, one option is a joint venture project in Noida Extension by Saviour Builders Pvt Ltd. and New Way Homes Pvt Ltd called Greenarch. This project has the best layout among all projects.
This open, corner, and rectangular plot of 40,000 Sq. Meters is located at Greater Noida (West) and faces 32,000 Sq. Meters of the luxurious Lush green belt area. It reviews a provision for crèches for children along with all the other projects in the area. One more benefit of this project is that it being eco-friendly and boasts a two-sided open plan setup with a paved road.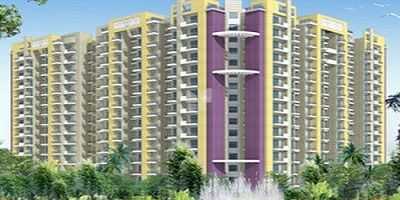 Savior IRIS
Savior IRIS is a property in Ghaziabad, IL, that has been designed with a wide variety of modern technology. This property is one of a kind, with lot's of special features and advantages.
Savior IRIS is strategically located in the ideal residential area just outside of Boston. With these apartments, you'll get state-of-the-art design and modern facilities. It's the perfect place to reside in!

Saviour has always worked towards crafting dreams and desires into reality. They have emerged as one of the prominent entities in the real estate sector, developing marvelous projects, such as residential and commercial projects.
The company has proven its mettle by delivering some prestigious projects like SPS Residency (Indirapuram), SPS Heights (Indirapuram), Euro Apartments (Sahibabad), and SPS Commercial (Indirapuram).
The Group has risen to an all-time high and with projects like Saviour Greenisle (Crossings-Republik), Saviour Park (Mohan Nagar, Gzb), and Saviour Street & Greenarc (Greater Noida-West/Noida Extension), they're sure to create masterpieces in reality.
The Group recently unveiled its newest project in Gaur Yamuna city, a 250-acre development that will help accommodate the worldwide demand for housing. The township is being developed as an affiliate partner of Gaursons on the Yamuna Expressway.
We, at Saviour, are building homes based on trust. We help you live your dream of living in style.
Live in style in best quality development by leading builders such as Samridhi Group Builder Projects & Saya Homes Builder Group Projects .
Browse for more builders in Noida, Greater Noida, and Yamuna Expressway to find out the best for investing in prime property.
For more information visit: Saviour Builders