The ATS Group has firmly established itself as one of the most innovative developers in the Indian real estate market by creating projects across a variety of asset classes. The company strives to innovate, excel, and promote sustainability.
The company cares about their customers, and they guarantee timely delivery, as well as meeting your commitments. That means using quality materials, infrastructure, and pricing that are in line with what you need.
About Us:- ATS Group is an esteemed group that has been building developments tailored to the unique needs of its residents. For ATS Group, every brick speak of a level of craftsmanship that others could only dream about. The group was formed sixteen years ago and has now delivered several world-class projects which has made it a name to be reckoned with in the real estate sector of India.
We have a team of 1300 engineers, architects, supervisors, and technicians dedicated to delivering beauty. Our beautiful projects are so carefully planned that when you step out on the balcony or take a stroll in the gardens at night, your eye is immediately drawn to the abundance of green around you.
When you work at our property, you can always count on tranquillity. You'll be in the middle of the city, but you'll feel like you're a million miles away from everything and everyone.

ATS Realty is a trusted brand name in the construction industry and we've been delivering high-quality projects to our customers for over five years. We're dynamic enough to fulfill the dreams of our customers in owning a house with all the amenities of a luxury property.
As a team of professionals, we have hands-on experience building highly productive, interesting buildings. We work to sustain the real estate construction industry by using popular name brand contractors.
Recently, we launched a new residential project that gives homeowners the opportunity to experience an adult lifestyle. The project is located in Greater Noida, and provides homeowners with a healthy and eco-friendly environment.
Every apartment at ATS Dolce has a sleek and luxurious interior design. Our visionary designs have created an ultra-modern infrastructure that will wow you. Every piece of this architecture is a beautiful combination of classic styles with contemporary design.
Under this project, we plan to release 2bhk, 3bhk, and 4bhk apartments at competitive prices. Our plan is to offer around 1400 units in different sizes, so you'll have plenty of options to choose from. You can be sure that every block is crafted with an eye for detail and every condominium will be an ultra-modern masterpiece.
For anyone looking for a new home, these apartments are the perfect they're comfortable and luxurious. To find out more information about these residences, please read on.

ATS Pristine
Are you looking for a way to enjoy a comfortable lifestyle? Our project offers great solutions for building housing units from single-family homes up to tower-style apartments and condos. We strive for the best design and comfort with every property we create--and with ATS, you never have to settle for less than your dreams.
One of the features that sets us apart from our competitors is our skilled developers. You can take pride in owning one of the more luxurious properties. We design property with everything you need, including a 24-hour security system and a modern interior in an exclusive area. It's in sector 150 of Noida, at the expressway. There are four towers and five acres on this project.
Each tower manages a different range of units with beautiful facilities and amenities. You'll find convenient living with an awesome property in every one.

In today's world, there are a number of real estate projects in Noida sector. It is well-known for the people who want to buy excellent residential space at an affordable cost. This is a superb project that allows people to purchase houses with modern specifications.
With this project, you buy an apartment that meets your needs. This is a grand project created by the ATS group in Noida sector. For the destination, we offer stunning and luxurious apartments to investors. We provide apartments that will help you live in a pollution-free environment.

All our apartments have new, attractive designs. The apartments look well ventilated, beautiful, and amazing! It is an excellent destination for homebuyers who are looking to buy an apartment in the Yamuna Expressway area of Gurugram. We offer 2-BHK and 3-BHK apartments to homebuyers, which have 3-bedroom living areas with all the essential facilities.
We've created art facilities throughout the building to enhance the experience, and you'll have access to a clubhouse, multi-purpose hall, squash courts, swimming pool, and a high-tech security system.
The property was designed with a beautiful landscape garden. We offer various options for property owners to find the perfect residence in our project. You can buy a flat of any size and price point, depending on what your needs are. We provide units of different styles so whether you want a stylish apartment or something more simple, we have what you're looking for.
You can find the perfect home for you at an affordable price. It allows your purchase to be made online, helping you live in higher-end residences. If you're interested in booking a new luxury apartment with us, just contact us and we'll get it set up for you.

ATS Hedges
ATS Hedges is one of the new residential projects of the ATS Group. It is located on the Yamuna Expressway. Select from 2 and 3 bedroom flats, each with different layouts and sizes, as ATS are known for their high quality construction and modern designs.
With this project, you can get the best quality home at the price you want. ATS Hedges is located in a prime location on the Yamuna Expressway and it's the closest project to an airport.
The most important aspect when purchasing property is the construction quality. ATS is the clear choice for home buyers due to its decades-old legacy of providing the finest, high-quality homes.
Not only is their construction of the utmost quality, but so are all other aspects related to it. ATS's skilled team of architects, engineers, and planners are best suited for continuing this legacy in their future projects.

ATS Rhapsody
Many people value real estate development in today's society. With the advent of technology, a simple search can reveal property you want to work with. You'll be able to get all the information you need from the ATS group and find out about their latest projects.
This project is a part of one of the best group in Greater Noida, Sector 1. The project has 1800 sq. ft. and 2400 sq. ft. luxury residential units with seven towers. The design of our developers is to create two units on each floor that would make 2400 sq. ft. You can enjoy being on the top and watch your unit from this project.
There are four apartments on each floor with a total of 1800 square feet. Every apartment is designed with three walls, an open area and a corner.
With the changing technology and more people looking for good residential units, it's important to find a company providing the most up-to-date features. In the National Capital Region, you'll find plenty of real estate agencies with different types of property in every location. If you're interested in finding the best agency, opt for ATS Group Ltd and get your desired unit without worry.
Ats Happy Trails is the ideal project for people wanting residential property. This is located in Greater Noida Extension, Noida. We are one of the best real-estate companies in the industry and construct many projects at different locations. We possess a perfect reputation in the industry, and we provide a home that people are lusting after.
One of the most unique aspects of this project is its elegant and peaceful environment. The project features 12 towers.
ATS Picturesque Reprieves
It's not easy for every budget group to find the best property. Now, different developers are offering diverse fits for various people by giving excellent options. This is the best project with a wide range of properties that come with whatever you need and more.
Construction is underway and we're looking for interested buyers! Our builders have a lot of experience to help make sure the units are safe and sound. We can match your needs to one of our properties, so feel free to contact us and chat with our team.
You can check the property prices before acting. We will see what kind of flat your budget range provides, and help you make the right decision. You can take a possible flat under your budget range with us in a secure manner. The whole plot area of the project is thirty acres. You can get elegant and spacious flats from the project.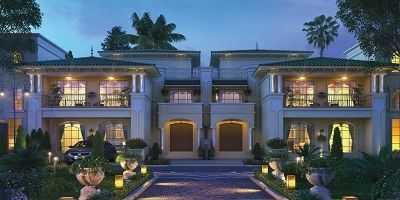 ATS Pristine Golf Villas
These days, many people are looking to purchase homes with modern facilities. A number of real estate builders in Noida offer housing projects with a variety of amenities. One of these beautiful golf villas is situated at sector 150. The ATS group developed it.
This is a perfect project for people who want luxury villas in the destination. We offer high-end properties for homebuyers to choose from. Our builders work hard to provide design excellence when we build residential buildings for clients. And of course, our team will help you search for a home on the internet.

ATS Knightsbridge
If you're looking for an affordable and well-built residential project, your best bet is to choose a home from the new residential project that's launching soon. Developed by the ATS Group, which is very experienced in this industry, it's perfect for someone who wants to buy an apartment or flat.
The amenities of our tower make it the perfect home to live in a modern lifestyle. We have five towers of flats that offer apartments with excellent living conditions, plus our builder allows you to own an apartment with your own design. Developers build property with a high-quality of materials so that residents are built to last.
Every residence in this project comes with a variety of amenities and facilities to choose from. You might explore the amenities such as swimming pools, gym, café, party hall, volleyball court, etc., depending on the type of apartment you're interested in.
We offer beautiful living space for you to choose from. We also help you find the perfect property for your needs by showing them online. Flats are always one of the most popular choices among buyers because of their distinctive features.
Our project has facilities you won't see in any other projects. You can choose a perfect home depending on pathways, column less hallways, archways, and corridors. We offer many options for buyers to select the property based on their requirements. We have uploaded details of the project and apartments with prices in our online portal.
We know that you're looking for an affordable housing option. You can sign up for a home today, and it doesn't matter where you're from. We can give you the exact address you need. So, don't waste your time on finding someone in the area. Just register a home in our project today to find exactly what you need at a price that's right for you.

ATS Pious Hideaways
When you're looking for a place to buy property, you've come to the right place. Here at Noida we offer affordable prices and customized designs with incredible features. When you're ready to invest in a new home, schedule an appointment and see what Noida can offer.
Our builder has an outstanding reputation for delivering quality projects. We specialize in two-bedroom and 3-bedroom apartments, ensuring you get the home you need without worrying about wasting money on amenities that aren't necessary. Have a look at all the premium apartments we offer near the city with the best facilities.
Live in style in best quality development by leading builders such as Ashiana Homes Builder Projects & Bhutani Group Builder Projects .
Browse for more builders in Noida, Greater Noida, and Yamuna Expressway to find out the best for investing in prime property.
For more information visit : ATS Greens