Stellar group is a leading real estate developer in India by promoting their values of innovation and sustainability. The company strives to achieve its goals through technological advancement and the pursuit of social responsibility.
The company is committed to customer needs. They're dedicated to quickly delivering projects and living up to the quality of materials, infrastructure, and pricing by keeping customers satisfied.
About Us:- Stellar Ventures, which was set up in 1996, is the flagship company of the Stellar Group. It has been actively involved in the development of residential, industrial, and institutional property throughout Noida and Greater Noida. The company is located in Delhi's National Capital Region.
The Group has business interests in Real Estate, Hospitality, Banking and Information Technology. They have an amazing portfolio of quality real estate projects that have been delivered on time and come with a completion deadline.
The Group has developed and constructed over 7 million sq. ft. across residential, commercial, and industrial projects. The company has projects in hand to construct about 5 million sq. ft.
The Group operates an exclusive members-only Club, Binge, a multi-cuisine restaurant at Stellar IT Park, Sector-62 Noida. It also owns a hospitality management training centre in Greater Noida and has developed several other projects!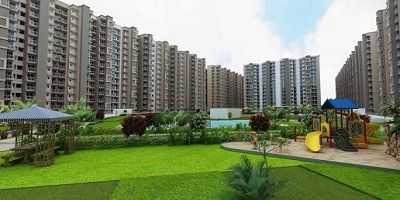 Stellar One
The Stellar Group is bringing a new residential project to the market, named "Stellar One," near Sector 1 in Gr Noida West. It located Very Close to FNG Expressway and comprises 2, 3-BHK flats loaded with premium features that makes it an irresistible package overall.
With a distance from Noida Extension Phase 1 to Delhi, this is a prime location for buyers looking to purchase property close to the city. It consists of maximum green area that comprises of 10 towers. More importantly, it's a good investment with the prospect for future price appreciation--an assurance for investors.
Our building's located at GH09 Sector 1 Gr Noida West, making it easy to find and get to the main happening places of Noida. Our client is committed to delivering on time and quality work, just like any other project we've worked on.
The residential project sells for an affordable price and has space, design, and aesthetics in abundance. It boasts ultra-modern facilities amidst lush green surroundings that can be easily accessed from the first Gol Chakkar (Gaur) in Noida Extension.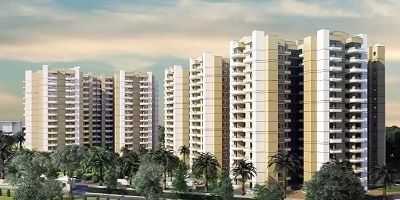 Stellar MI Citihomes
Stellar MI Citihomes is a luxurious residential complex that offers utterly modern apartments with all the amenities and utmost comfort. The sprawling open areas and dramatic landscaping ensure that you feel as if you and your family are living in the lap of luxury.
All the apartments at Stellar MI Citihomes are carved out elegantly in order to make your living experience an unconventional and inspiring one, much like how these majestic homes transform from all the monotony that comes with ordinary residences.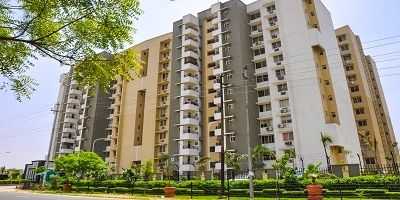 Stellar MI Legacy
The apartments at Stellar MI Legacy are an exclusive, classic apartment with a wide range of features. Poolside views from the well-proportioned, stylish windows make relaxation feel just outside your apartment for everything. The apartments come complete with fully-designed residences and amenities to promote ease, style, and also comfort that's essential for everyday living.
Being surrounded by lush greenery and refreshing air, Stellar MI Legacy delivers a lifestyle that exudes elegance to residents living here. The wonderful architectural design creates a touch of modern illustration which highlights this enchanting community
Stellar Upvan
Stellar Upvan is located in NH24, which is well-connected with Delhi NCR region and close to Eastern Peripheral Expressway.
The project is meticulously planned with a modern and elegant design. We are committed to superior construction quality, with time-bound project delivery.
Stellar Jeevan
Stellar Jeevan is one of the latest luxury projects by Stellar Builder. The project is spread over 18 acres of green, sprawling acreage.
Stellar Jeevan offers 2, 3, and 4 BHK apartments in a prime location of Noida Extension. Excellent architecture and design with ultra swanky luxury features make living here an eco-friendly experience. These apartments are constructed for the top priorities - hassle-free living!
The project has 80% of open space and many luxuries. This is closer to Forties, Noida, Ghaziabad, Delhi, National Highway 24 including many major localities of the City.
Live in style in best quality development by leading builders such as Spectrum Group Builder Projects & SUNRISE STRUCTURES & DEVELOPERS Builder Projects .
Browse for more builders in Noida, Greater Noida, and Yamuna Expressway to find out the best for investing in prime property.
For more information visit: Stellar Group