The Stellar Group has firmly established itself as one of the leading developers of real estate in India by imprinting its ineffaceable mark across all asset classes. The company strives to innovate, excel, and promote sustainability.
The company cares about customer needs, be it timely delivery of projects or living up to commitments in terms of using quality materials, infrastructure, and pricing.

Well organized team
The company is headed by individuals with adroit capacity. They have employed and collaborated with high calibre architects and interior designers to ensure quality and sustainability.
The leaders and skilled professionals of the company have worked towards launching out of the league projects and take the real estate sector to the next level.
Phenomenal craftsmanship
The Prestige Group today has become a name that is synonymous with innovation and phenomenal craftsmanship.
They have been delivering high-quality projects and meeting the international quality standard.
Creation of various landmark projects

The company has pioneered many landmark developments. The spirit of creativity is reflected in all the projects.
The company has set new trends of architectural design in the contemporary global scenario touching the horizons of excellence.
About Us:- Stellar Ventures (P) Ltd., set-up in 1996, is the flagship company of the Stellar Group. It is actively engaged in the development of residential, industrial & institutional property in Noida and Greater Noida, in the National Capital Region of Delhi.
The Group has business interests in Real Estate and Construction, Hospitality, Banking, and Information Technology. The organization is renowned for developing quality projects with strict adherence to time-bound delivery and completion schedules.
The Group has developed and constructed over 7 million sq. ft. across residential, commercial, and industrial projects and has projects in hand to construct about 5 million sq.ft.
The Group owns and operates an exclusive members-only Club The Stellar Gymkhana, Binge a multi-cuisine restaurant at Stellar IT Park, Sector-62 Noida. It has developed a hospitality management training centre in Greater Noida.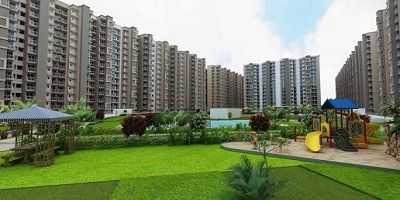 Stellar One
Stellar Group is coming up with a new residential project in the name of Stellar One at Noida Extension. It is located Very Close to FNG Expressway at Sector 1 Gr Noida West.The Stellar One Phase 1 comprises 2, 3 BHK flats loaded with premium features which makes it an irresistible package overall.
This is also an advantageous aspect for buyers looking to invest in the prospective property, especially because price appreciation in the future in this location is an assurance. Stellar One Noida Extension Phase 1 spread over is 5.3 acres land with maximum green area consists of 10 Towers.
Stellar One is located at GH09 Sector 1 Gr Noida West, having excellent connectivity to the main happening places of Noida. Like other projects, Builder is committed to delivering the project timely and with the quality they are known for.
The road adjacent to Stellar One is 60 meters wide directly connected to Noida. It is also easily approachable from the first Gol Chkkar (Gaur) in Noida Extension.This Residential project by Stellar group at Noida Extension, a perfect combination of space, aesthetics, and design well equipped with ultra-modern facilities amidst lush green surroundings.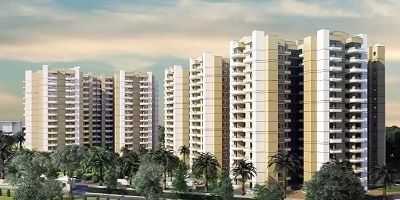 Stellar MI Citihomes
Stellar MI Citihomes is an opulent residential complex that offers meticulously designed apartments with all modern amenities and abundant greenery which makes it a comfortable and cozy home. The sprawling open areas and detailed landscaping ensure that you feel as if your family and you are living in the midst of a royal lifestyle.
All the apartments at Stellar MI Citihomes are elegantly carved out so that you feel ecstatic in these majestic homes. Flaunting all the qualities of a dream abode, this residential splendor makes sure that your monotonous living gets transformed into a charming one.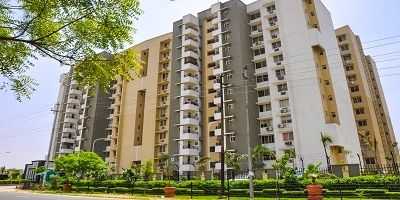 Stellar MI Legacy
Exclusive, classic comfort apartments with A wide range of infrastructure make Stellar MI Legacy a place for lavish living. The Poolside views from the well-proportioned and styled windows usher relaxation and make the presence of nature's beauty felt outside and also at home. Well-designed residences and amenities provide a luxury base that promotes ease, style along with comfort that is integral to everyday living.
Surrounded by greenery and refreshing, Stellar MI Legacy delivers an elegant lifestyle towards the residents living here. The wonderful architectural design gives a touch of modern illustration which highlights this mesmerizing community.
Stellar Upvan
Stellar Upvan is located at NH24. It is well connected to the Delhi NCR region & close to Eastern Peripheral Expressway.
The site is well planned in the elegance of nature. We are committed to excellent construction quality with modern architectural design. We have a track record of time-bound project delivery.
Stellar Jeevan
Stellar Jeevan is one of the luxurious projects of Stellar Builder, located at FNG Expressway at Sector 1, Greater Noida. The project is spread over 18 acres of sprawling acres of greeneries area.
Stellar Jeevan offers 2, 3 & 4 BHK residential apartments at a prime locality of Noida extension. Being well architect and design with ultra-new luxury features featuring the top priorities and conveniences in life, these residential apartments are planned out for an Eco-friendly living style purposes.
The project has 80% of open area with all sorts of luxuries, here you can feel closer to nature. Stellar Jeevan is closer to Forties, Noida, Ghaziabad, Delhi, National Highway 24 including many major localities of the City.
Steller Builder,
Steller Projects,
Read About Other Builder - Sun Twilight Group