The Jaypee Group has firmly established itself as one of the leading developers of real estate in India by imprinting its ineffaceable mark across all asset classes. The company strives to innovate, excel, and promote sustainability.
The company cares about customer needs, be it timely delivery of projects or living up to commitments in terms of using quality materials, infrastructure, and pricing.
About Us:-The Group is a pioneer in the development of India's first golf-centric Real Estate. Jaypee Greens - a world-class fully integrated complex consists of an 18 hole Greg Norman Golf Course. Stretching over 452 acres, it also includes residences, commercial spaces, corporate parks, entertainment, and nature in abundance.
Jaypee Greens also launched its second project in Noida in November 2007. India's First Wish Town is an Integrated Township spread over 1162 acres of land comprising one 18 hole and two nine-hole golf facility & world-class residences.
Jaypee Group has constructed a 165 km long six-lane Yamuna Expressway project from Noida to Agra. The project envisages ribbon development along the expressway at 5 locations totaling 25 million square meters for residential/industrial/institutional purposes. It shall trigger multidimensional, socio-economic development in Western U.P. besides strengthening the Group's presence in the real estate segment in this decade.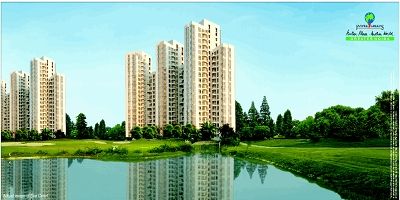 The apartments fulfill the promise of giving you more than what meets the eye. A set of nine towers of 19 floors, offering studio, 2& 3 BHK apartments with areas ranging from 42.05 sq.m 225.60 sq.m. (452.67 sq.ft. to 2428.41sq.ft.), set on the periphery of the 18-hole golf course and the landscaped greens, every apartment offers spectacular views.
The interiors of these apartments are conceptualized with materials and designs that echo the new millennium with particular stress on light pastel colors and clean, polished surfaces in living & dining rooms and warm, intimate surfaces in the bedrooms.
As a privileged resident of the Star Court apartment at Jaypee Greens Greater Noida, one can enjoy the facilities at the well-equipped Social Club with amenities like a well-equipped health club, swimming pool, play areas for kids and much more.

The apartments are close to 60 Acre Nature Reserve Park within Jaypee Greens Greater Noida. These elegantly designed apartments offer studio, 1, 2,& 3 BHK options with areas ranging from 34.24sq.m. to 184.63sq.m (368.56 sq.ft. to 1987.35 sq.ft.). These apartments ensure perfect harmony between aesthetics and functionality.
These apartments offer an expansive view of the beautiful lake spread over 7.5 acres, landscaped greens and 350-yard driving range to make surroundings as healthy and refreshing as it can be. Thus, the goodness of nature has been well blended with the most modern architectural facilities that enhance the overall look and feel of the new-age lifestyle.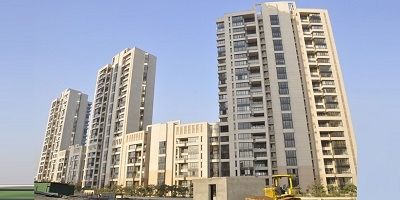 It is a unique collection of luxury apartments with golf and green views par excellence. Laid out in a crescent manner with 6 & 21 story towers, Crescent Court offers 1,2&3 BHK apartments that embody the true essence of luxury and lifestyle with a new efficient layout.
The residents of these apartments will have access to an exclusive club on the sixth floor of the tower with facilities like swimming pool, gymnasium, recreational areas, and much more. Set amidst a phenomenal landscape of golf courses speckled with shimmering lakes and water bodies, boutique spa hotel, neighborhood clubs, integrated sports club, town center, 60-acre nature reserve park, walkways, trails and nature in abundance, Jaypee Greens Crescent Court is a unique collection of luxury terrace apartments par excellence.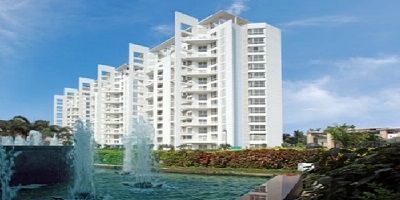 Awarded Best Apartments India by Bloomberg, Sea Court apartments at Jaypee Greens Greater Noida are a unique collection of luxury dwellings developed, keeping in mind the convenience and aesthetic sense. It consists of 1, 2, 3 BHK, and penthouse ranging from 136.93 sq.m. to 535.49 sq.m. (1473.90 sq. ft. to 5763.98 sq.ft.), set amidst the landscaped greens, these apartments are plentiful. They are indeed a reflection of luxury living and contemporary lifestyle.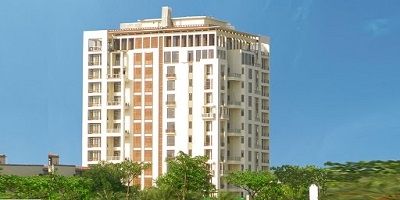 Earth Court
Bordering the low rise Estate Homes, Villas & Town Homes are the Earth Court apartments. The Earth Court tower comprises of G+11 floors. There are two apartments on each floor, and each 4 BHK apartment has a built-up area of nearly 372.43 sq. meter. (4000 sq.ft. approx.) and above.
The Jaypee Greens apartments are architecturally designed to include a private elevator lobby for each condo. Residents have been able to move in, and they're already enjoying the facility of these properties.

The Castille
The Castille and Castille-II have been a major success, and Jaypee Greens has continued the tradition with Castille-III. It's located on the 15th hole of the 18-hole Greg Norman signet golf course located in Greater Noida.
Presenting 3 and 4 BHK residences for well-heeled golf lovers, this luxurious abode comprises of 3 towers. The well-appointed apartments here offer a lifestyle of plush comfort and the serenity of a panoramic view of the verdant golf course below.
One of the amazing things about Boomerang Club that sets it apart is its life membership. With this membership, you get luxurious amenities which include an opulent life-time membership and a complimentary stay at our villa in India. This gives members a chance to experience the best of nature's beauty. Our resorts are amply spaced out to make sure that members can breathe naturally and enjoy fresh country air just steps from the commotion of city life.
Nestled around the rolling fairways near holes 4, 5, and 6 on 18-hole Greg Norman Signature Golf Course, this private community boasts exclusive low-rise residences in an environment that you can call home.
People who visit Jaypee Greens Greater Noida for the first time can come and experience life in a piece of art. You'll get a glimpse into space, meet your new neighbors, and find yourself becoming more inspired.

Jaypee Greens Wishtown
Jaypee Greens Wish Town has been developed on the inspiration of translating wishes into reality. Jaypee Greens Wish Town is a diverse, progressive, and vital community spread over approx. One thousand sixty-three acres that focuses both on sophisticated city living and the maintenance of a friendly neighborhood atmosphere.
With a great location and good connectivity, the project is approximately 5 minutes from the start of the Noida to Greater Noida Expressway (Mahamaya Flyover). You can also get to South Delhi in around 15 minutes or to Central Delhi in about 25 minutes.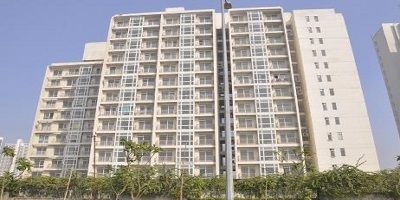 The Pavilion Court
Welcome to modern living! With the Pavilion Court apartments, it's all about a vibrant lifestyle. You'll enjoy a picturesque view of nature and golf while situated in a prime location. With these fully-finished, high-efficiency apartments you can choose from 1BHK, 2BHK, or 3BHK builds, which are thoughtful and offer ample space for optimum usage.
With modern architectural and design features, this complex is both convenient and sophisticated. Keep cool during the hot summer months with a multi-level security system that keeps residents safe, and enjoy piped gas line that provides continuous heating or cooling. Pavilion Court also features high-quality finishes and stylish features like wooden flooring in bedrooms, underground parking, and full height windows.
With over 200 families already living in Pavilion Court, the community is coming to life.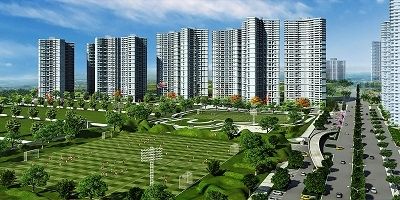 Garden Isles
Jaypee Greens Garden Isles offers apartments in 1/2/3 bedroom options to satisfy any lifestyle. Units are uniquely designed Y-shaped towers that sit on pristine greens and offer skyline views through a minimal intrusion of greenery. Homeowners will enjoy the immersive privacy of the space while strolling around our gorgeous greens. Tower planning allows for efficiency and energy savings that complement its spacious homes.
You might think the waterfront views and luxurious features of Garden Isles apartments are the only perks. But you'll be pleasantly surprised to find that they come complete with sufficient ventilation, natural light, and multiple recreational facilities. The private club includes a swimming pool, gymnasium, kids' play area, squash court, spa and sauna bath- not to mention more amenities that will make your life easier.
Any Wish Town Noida resident would be more than happy to live in these apartments. With the best views and closest proximity to The Grand Field, you can enjoy different sports facilities. Plus, there are also great amenities, like cycling tracks and a spacious green open space for recreation. Life can't get better than this!

The Imperial Court
The Imperial Court apartments offer an array of luxurious amenities within a stunning architectural setting. Located just 10 minutes from the green open space of the Golf Course, these high-rise towers encompass a beautiful view of the recreation areas from your living room, dining room, study and master bedroom.
The bedrooms are intimate and warm, while the living room has a contemporary feel to it. Clean, polished surfaces give the living room a light and airy feel, while the bedrooms reflect the hotel's commitment to using new millennium materials. Offerings for Possession are currently underway in all three towers. Soon-to-be residents can rejoice at this modern estate.

Jaypee Greens Kosmos
Jaypee Greens Kosmos is a luxurious residential community that's an addition to Wish Town. Located in prime areas of the city, this community offers a wide variety of beautiful houses so that you can find the perfect place for your lifestyle and budget.
Well-designed, these towers offer a variety of 2, 3 and 4 bedroom options, plus all the amenities that a secure community has to offer. Residents can enjoy the recreational benefits including access to multiple clubhouses with swimming pools, tennis courts and more. Plus, they'll be close to top-notch schools and medical facilities.
Offers for Possession have been made in some of the Kosmos towers, and work on other towers is continuing at a fast pace.
Live in style in best quality development by leading builders such as IITL Nimbus Group Builder Projects & Kaveri Technobuild Group Projects .
Browse for more builders in Noida, Greater Noida, and Yamuna Expressway to find out the best for investing in prime property.
For more information visit: Jaypee Group