Migsun Wynn Overview
A gracefully planned, elegant and eco-friendly residential project, Migsun Wynn, at ETA II, Greater Noida (RERA Reg No.: UPRERAPRJ2769) has been developed in charming and captivating surroundings where you can rediscover the joy of living.
Oasis Venetia Heights is the best property in your budget.
Due to its prime location at 130-meter Expressway, opposite Zeta-1, Greater Noida, the project is attracting professionals from Noida, Ghaziabad, and Delhi.
It is the best property to buy at an affordable price starting @ Rs. 30 lac for your residence or good rental income.
The apartments are available in various sizes ranging from 850 sq. ft. to 1290 sq. ft.
Set in eight delightfully landscaped acres with 75% open space, the residency has created a space where people can enjoy a happy and healthy life from the core of the heart.
Click to know more about- Migsun Wynne Location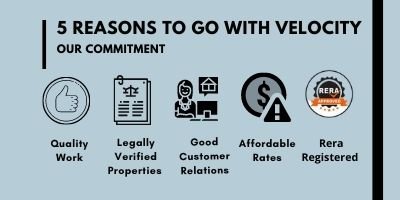 The project has offered 2/3/4 BHK apartments fully loaded with all high-end luxury amenities and advanced facilities, which are way updated and futuristic.
These apartments provide elegantly & skillfully designed rooms with the refreshing breeze & natural light amidst fresh, chic design and a peaceful environment that would just take your lifestyle on the next level.
The skilfully designed layout allows sufficient flow of fresh air and sunlight across all the rooms, which makes the apartments the well-ventilated. The project would serve you with attractive design, sophisticated interiors with remarkable fixtures.
The property is excellently crafted and designed to match your lifestyle and to cater to your every need.
Nestled in a beautiful green environment, trees and plants are creating an adorable view of the entire avenue. Presenting a living environment that is safe and private while yet fostering social interaction and camaraderie.
Located in the well-developed neighbourhood, every civic amenity and need within ready reach of the resident. A large, exclusive clubhouse, equipped with a wide and diverse range of the recreational and leisure facilities to ensure that you never have a dull amount.
The graceful and elegance can be yours to enjoy in a home that's been crafted complementing the lifestyle of the dwellers. This extraordinary project is located only 500 meters away from the proposed Metro Train and other important hubs of the city, which makes this property unique in its way.
The residential apartments designed under this project are perfect for investment purposes and are available in the affordable price category. This is undoubtedly a project with an elegant look coupled with attractive features impressing everyone.
Enriched with beautiful landscape, excellent amenities, attractive designs, healthy surroundings, comfort, and luxury is becoming a choice for many buyers.
Q. What is the area and location of Migsun Wynn?
Ans. Migsun Wynn is located in sector ETA-II, Greater Noida. The total area of the project is 7.91 Acres.
Q. What is the area and location of Migsun Wynn?
Ans. Migsun Wynn is located in sector ETA-II, Greater Noida. The total area of the project is 7.91 Acres.
Q. What are the property types available in Migsun Wynn?
Ans: Migsun Wynn is offering 2BHK, 3BHK and 4BHK in various sizes.
Q. What is the possession status of Migsun Wynn?
Ans: The project Migsun Wynn is under construction and possession will be offered in April 2022.
Q. How many towers are there in Migsun Wynn?
Ans. There are 10 towers in the project offering 1690 housing units.
Q. Has Migsun Wynn tied up with banks for a loan?
Ans. Yes, the project Migsun Wynn is approved by ICICI Bank.
Migsun Wynn
Migsun Wynn Eta-II, Greater Noida
Read About Other Project - Sun Twilight