The Sikka Group has firmly established itself as one of the leading developers of real estate in India by imprinting its ineffaceable mark across all asset classes. The company strives to innovate, excel, and promote sustainability.
The company cares about customer needs, be it timely delivery of projects or living up to commitments in terms of using quality materials, infrastructure, and pricing.

Well organized team
The company is headed by individuals with adroit capacity. They have employed and collaborated with high caliber architects and interior designers to ensure quality and sustainability.
The leaders and skilled professionals of the company have worked towards launching out of the league projects and take the real estate sector to the next level.
Phenomenal craftsmanship
The Prestige Group today has become a name that is synonymous with innovation and phenomenal craftsmanship.
They have been delivering high-quality projects and meeting the international quality standard.
Creation of various landmark projects

The company has pioneered many landmark developments. The spirit of creativity is reflected in all the projects.
The company has set new trends of architectural design in the contemporary global scenario touching the horizons of excellence.
About Us:- For a period of almost three decades now, Sikka has been pushing the boundaries to create spaces that are unrivaled in luxury, stature, and design. With a futuristic vision & a sound knowledge base of the global business environment, the group heads towards excellence. Over the years, Sikka has completed a series of real estate projects in and around the Delhi NCR region of India.
Today the total built-up area of their ongoing projects exceeds 6 million sq.ft. with plans to build around 3 million sq. ft. the area in the current financial year, about 15 million sq. ft. in the coming 3 years, dwelling nearly 1,00,000 families. Along with the prominent presence in real estate, Sikka is a distinguished business entity in the industry of automobiles posting an impressive turnover of INR 5 billion.
In the hospitality sector, the conglomerate is in the process of developing & operating 5-star hotels, service apartments, business & boutique hotels under its wings. With a history of maintaining its customer's loyalties, Sikka Group has made commendable progress in the real estate sector. Moving ahead on its belief of "A Better Tomorrow...A Better Life" the group moves towards the vision of a New Age India.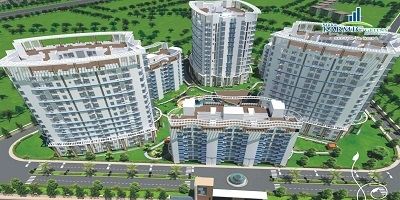 Sikka Karmic Greens
Sikka Karmic Greens Noida offers international quality characteristics that are sure to captivate the potential home seekers. The new-age investors are definitely not ready to compromise on their living standards. Further, they look out for an inclusive package offered at affordable prices.
This residential development has been considerately designed and crafted with floor plans put to maximum use for the residents' convenience. It is conceptualized on the architectural principles of Trilogy of the Big Towers i.e. Peace, Happiness, and Prosperity.
The strategic location of Sikka Karmic Greens at Noida Sector 78 is an added advantage that allows access to several renowned schools, institutes, hospitals, commercial hubs, supermarkets, and much more nearby.
The 616 units of 1BHK, 2BHK and 3BHK apartments divided across 6 towers of Sikka Karmic Greens Sector 78 Noida is constructed over 25 acres of land area. The size range of apartments ranges between 585 sq ft and 1910 sq ft priced competitively starting at Rs. 29 lacs.
This residential project extends advanced amenities like yoga & meditation center, clubhouse, tennis court, swimming pool, gymnasium, party hall, basketball court, children's play area, jogging track, and more. Further, all due care has been taken for the daily needs including round the clock power backup and water supply, broadband connectivity, piped gas supply, latest security system, car wash facility, and rainwater harvesting system as well.
Investing in Sikka Karmic Greens to own your dream home is a feeling that can make you feel on cloud nine due to its astonishingly designed layout. Further, there is a departmental store and medical store within the complex itself to take care of the residents' day-to-day needs.
This earthquake resistant structure zone IV compliant project has been planned and constructed by highly experienced engineers who have incorporated modern and elegant features across. The surroundings, the location, the facilities, the price – everything at Sikka Karmic Greens makes it an all worthy proposition for the potential residents'.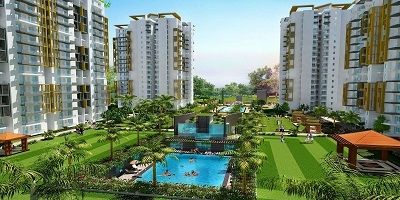 Sikka Karnam Greens
Sikka Karnam Greens is a place where you can find the perfect balance of family recreation, fitness & happiness avenues situated in the heart of Noida Sector 143(B), it will be a residential group housing project built on 3 sides open plot.
Strategically located, it also has the advantage of proximity to Faridabad-Noida-Ghaziabad (FNG) Expressway Noida Expressway. Karnam Greens - luxury apartments, is an attempt to redefine exuberance.
It is a project that fulfills all the aspirations and matches up to all the expectations with regard to the location, the standard of construction, design, ethics, product quality, and the best of the amenities and facilities.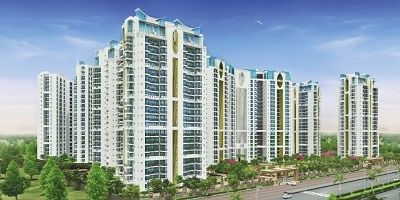 Sikka Kaamna Greens
Since we share your aspirations, ambitions, and dreams, we at Sikka treats every project as our dream project. It embodies the dream that we have of creating the perfect home for you and the dream that you have of living in the most perfect home with your family.
Sikka Kaamna Greens is just another extension of our dream. Perfectly located in Sector 143 @ Expressway & FNG, Noida in the vicinity of the Noida Expressway Sikka Kaamna Greens offer stylish & spacious homes.
The project has been conceptualized by one of the best leading architects and planners. Sikka Kaamna Greens will surely be a unique marvel that will add so much more glamour and glitz to the home that you'll live in.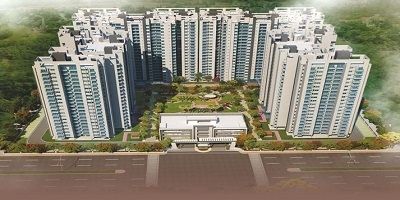 Sikka Kaamya Greens
Sikka Kaamya Greens offers air-conditioned luxuriously condominiums nearly 2 sided open plot. Sikka Kaamya Greens is located in the heart of Greater Noida West, Sector-10 & is going to be a project which everyone will like to own. The Life in Greater Noida is in a pollution-free environment where lifestyle has offerings are there to suit every pocket with all amenities & facilities. Indeed is a well-planned city that holds a bright future or becomes a destination city.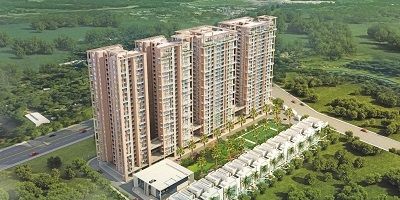 Sikka Kimaantra Greens
Nestled amidst serene surroundings in Sector 79, Plot No.1 (C) Noida, it offers an excellent location advantage of being close to the proposed metro corridor which is right opposite sector 79 as also of being 1.KM from the developed Sector-50.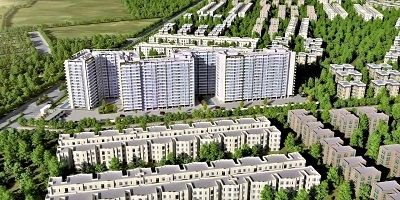 Sikka Krissh Greens
Sikka Krissh Greens is strategically located on Delhi – Dehradun Highway and more specifically on Modipuram Crossing, Meerut – Dehradun Byepass. Krissh Greens is a well equipped residential complex with all modern facilities. It has a world-class infrastructure with various amenities to enjoy.
Meerut has seen a boom in real estate business for the past decade and the city is now flush with new high rise shopping Complex, apartment building, and businesses. Meerut is the largest manufacturer of musical instruments in India and is also one of the largest suppliers of export goods. Meerut is well known for its historical anecdotes and nowadays Meerut is emerging as an alternative of metros like Delhi and other adjoining cities.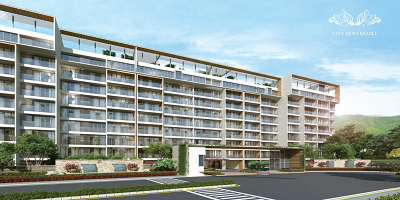 Sikka Kimaya Greens
An exceptional home that resonates with sleek modernity and indulgent amenities. Live life beautifully at Dehradun's newest address where your life gets balanced, connected, and fulfilled. Sikka Kimaya Greens offers you 2/3/4 BHK apartments, penthouses & affordable flats in Dehradun. Designed by Broadway Malyan (among the world's top 10 architects), this lavish project is sure to exude a quiet sense of luxury in perfect harmony with nature.
The prime location of Sikka Kimaya Greens inside Sidcul IT Park Sahastradhara Road is set to become a unique lifestyle destination within the heart of one of the most vibrant cities in the world - Dehradun. The view of the pristine mountains of Mussorie serves as a perfect backdrop for your dream home, just like icing on the cake. Live Life Amidst The Beauty Of Mountains At Sahastradhara Road, Dehradun.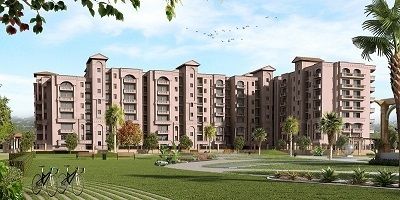 Sikka Kingston Greens
Live life better with Sikka Kingston Greens in the lap of nature in Dehradun. The project has excellently drafted 1/2/3/4 BHK apartments on Rajpur & Canal Road. Sikka Kingston Greens makes the dream of owning a home on Rajpur Road true.
All the prime locations from Pacific Mall to Silver Mall, from Secretariat to CM Residence, from Max Super Hospital to Fortis, from Scholars Home to Doon School covering everything you need in a walkable radius. Enjoy the best luxury specially drafted for you!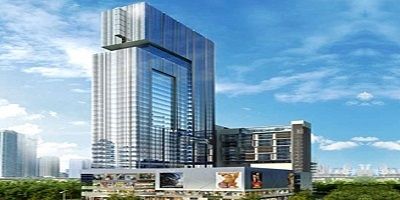 Sikka Kapital Grand
The Downtown is a premium development comprising of high-end retail spaces, corporate suites, and a five-star hotel managed by a reputed international hotel chain. This Luxurious development is located in Sector 98 Noida and is facing the Noida Expressway and Golf Course.
Strategically located, the Downtown is 7 minutes from Kalindi Kunj (Delhi) and DND Flyover; 10 minutes from Atta Market and Noida Golf Course Sector - 34; 15 minutes from Akshardham and 50 minutes from the International Airport.
Sikka Builder in Noida,
Sikka Projects in Noida,
Read About Other Builders -SKA Realtech