Galaxy Group is a developer that has made its mark on all the different types of real estate in India. They strive for innovation and excellence, and promote sustainability by preserving the world's natural resources and improving the environment around us.
The company cares about its customers and how they can meet their needs, whether it be with timely delivery of projects or meeting commitments when it comes to quality materials, infrastructure, or pricing.
About Us:- Galaxy Group is a distinguished brand in the real estate industry that has a number of successfully completed and upcoming residential and commercial projects in its bouquet. With years-long experience in this sector, Galaxy Group has gathered an intensified level of experience regarding architectural design, technology, and trends which is helping this builder to implement the knowledge and skill on their projects reflecting an art of innovation and quality in their projects.
Galaxy Group is a company that focuses on the needs of each client, by providing unrivaled customer service with each one-of-a-kind project. Projects are starts with an in-depth understanding of our clients' needs, followed by a meticulous attention to detail which can be seen in all of their future projects.
Galaxy Group has a well-deserved reputation for meeting and exceeding their customers' expectations with their projects. In order to embed an wow factor, the company has set unique expectations for the design and operations of their residential and commercial projects in Noida, Noida Extension, and Greater Noida. They place special emphasis on Vaastu, which is an intrinsic characteristic of their planning and design.
Galaxy North Avenue I
Galaxy Dream Homes, a well-known name in the real estate sector, has come up with the most-anticipated project Galaxy North Avenue I. The residential property was designed with high research calculations and outstanding standards of living.
This project is a prime example of how intelligent brands work. Located at Galaxy North Avenue I, the location is convenient for pretty much everybody. It's located at Noida Extension in Noida, which means it will be close to both business hubs and residential areas.
Our 2/3 BHK apartments are perfect for families, providing the world-class amenities you need to feel at home. Your new home has things like 24/7 power backup and banks, ATMS, and food courts on-site.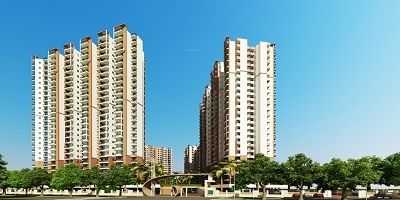 Galaxy North Avenue II
Galaxy North Avenue II – Luxurious Homes You'll Love! Living at Galaxy North Avenue II in Sector 16C of Gaur City II may just be the best decision you've ever made. That's because we offer unparalleled luxury where maintaining a low profile is a way of life. And with two sides of the plot open, this project has a lot to offer.
These 45m and 24m streets running along two edges of the project site meet NH24 and the FNG Expressway, which offers an easy commute to Galaxy North Avenue II Greater Noida West. Residents will soon be able to access the new Sector 50 Metro Station at their doorstep.
Galaxy North Avenue II Noida Extension is a large development, with high rise towers surrounded by manicured landscape and prolific greenery. They also have water fountains and plants to give a sense of serenity.
This building houses the luxury apartments from Galaxy North Avenue II. All of these premium residences are equipped with 2,3 and 4 BHK accommodation facilities and offer a starting floor area of 925 sq. ft. and go up to 1755 sq. ft., with different layouts and floor plans to choose from.
Galaxy North II apartments in Noida Extension will be ready for occupancy by 2017.
Enveloped by luxury and comfort, the Galaxy North Avenue 2 in Greater Noida West is a paradise for homebuyers who are looking for a tranquil lifestyle.
The Galaxy North Avenue II 2/3/4 BHK apartments has everything you need for a luxurious residential lifestyle. This includes indoor, outdoor sports, fitness and yoga centers, as well as amenities like a club and many more. With every modern convenience you can think of, Galaxy North Avenue II 2/3/4 BHK apartments is the perfect place for your home.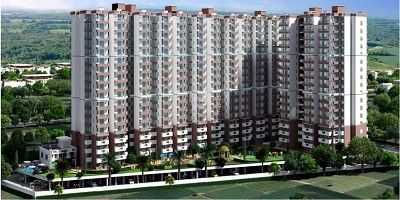 Galaxy Royale
Galaxy Dream Homes is a well-known name in the real estate industry, and it has come up with its most awaited project, Galaxy Royale. This high-end residential property was meticulously designed to offer an unparalleled standard of living for its residents.
Galaxy Royale is located in the Greater Noida area, which means it's connected to every important point in the city. Galaxy Royale is located at Greater Noida West, Noida, and is a location that has been well developed and is ideal for businesses or homes.
Galaxy Royale Greater Noida West features 2/3 BHK apartments with luxury features to meet your living needs. It includes many modern amenities such as 24/7 power back up, a food court and restaurants, banks, ATMs, and others within the complex.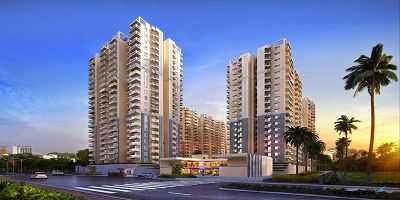 Galaxy Vega
Galaxy Vega - A a home where dreams fulfill and aspirations prosper
Situated at GH-08C in Tech Zone IV in Noida Extension, Galaxy Vega is a high-end residential project which has been developed on a 2-side open plot along 130m high street running through one side and 60m wide high street running through the other end.
A comprehensive concept to develop this property, Galaxy Vega Greater Noida West faces the 100m wide green belt on its campus that adds an appealing look to this residential development.
Spreading over an extensive area having abundant greenery, musical fountains and waterfalls, Galaxy Vega residential project is a paradise for the home buyers where luxury and comfort have nowhere been compromised.
With a fabulous, 2 and 3 BHK extension by Galaxy Group, you'll be presented with an abundance of rooms housed on high-rise towers.
Galaxy Vega Greater Noida West's apartments are centrally located in a village-like setting, surrounded by an aesthetically stunning landscape to add visual splendor. The layouts of the apartment residences range from 995 sq. ft. to 1450 sq. ft., overlooking lush green hills and the sparkling river. Construction is progressing at full swing so that our Phase 1 apartments will be available for possession in time for Diwali 2016, and our Phase 2 apartment inventory will soon be completed as well.
Small but luxurious apartments, Galaxy Vega 2/3 BHK apartments in Noida Extension provide luxury and modern amenities to tenants. These include a jogging track, basketball court, swimming pool, badminton court, yoga and fitness centers, party lawn, palm court, amphitheater and more.
Wondering where to invest and live in the best luxury? Galaxy Vega Noida is here to welcome you with warmth and magnificence.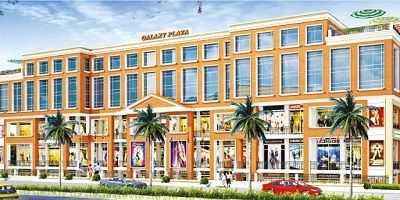 Galaxy Plaza
Galaxy Dream Homes, a well-known name in the real estate sector has come up with the most awaited project Galaxy Plaza, the finest residential property has been designed with well research calculations of high standard living. The location of this project proves how an intelligent brand works, the location of Galaxy Plaza is very well connected with every important area of the city, firstly it is located at Noida Extension, Noida which means a good location as we know that the Noida has become India's biggest well-developed city which has become a hub for business corporate and residencies.
Galaxy Plaza Noida Extension offers Retail Shops, Office Space with world-class features according to human being needs. This project offers many modern amenities such as 24/7 power back up, Food Court and Restaurants, Banks, ATMs, and others within the space of the complex.
Galaxy Diamond Plaza
Galaxy Diamond Plaza Greater Noida West - 2.5 acres extensive commercial project
Galaxy Diamond Plaza is an exemplary commercial property in Noida Extension, designed and developed by the eminent builder, Galaxy Group. Located at Gaur Chowk in Gaur City 2, Galaxy Diamond Plaza Noida Extension is sprawling over 2.5 acres to create the biggest jewelry martin in the city.
Complementing its brand name, Galaxy Diamond Plaza presents the largest diamond market place in this city. Designed to create a hypermarket with a wide collection of retail spaces, retail shops, showrooms, food court, 5-screen multiplex, bank spaces, ATM spaces, and many other commercial facilities, Galaxy Diamond Plaza Gaur City II is the perfect 12-story retail cum commercial destination for SMEs and big brands.
Conveniently approachable from all parts of Delhi NCR, Galaxy Diamond Plaza Noida is well connected with NH91, NH24, DND Flyway, and Greater Noida Expressway.
With the establishment of upcoming metro stations, this large scale shopping destination will experience an increased footfall rate.
Nestled in a prudent location with a huge target market having more than 3 lac population which is continuously increasing with the development of residential projects, Galaxy Diamond Plaza Noida Extension is one of its kind commercial development in this a region that is set to extend enhanced daily life conveniences to the consumers while providing a paradise for property investment for the investors who are enthusiast to earn huge ROI from prospective investments.
Galaxy Blue Sapphire Plaza
Great Things Happen When Galaxy Gets Involved
Galaxy Blue Sapphire Plaza is a grand commercial project in Noida Extension designed by Galaxy Group. Spread over 6.2 acres along 130m wide Expressway, Galaxy Blue Sapphire Plaza is located close to Kisan Chowk in Gaur City.
An attempt to create an iconic commercial destination with extensive solutions encompassing all the essential commercial needs of the society, Galaxy Blue Sapphire Plaza Noida Extension commercial project presents a fabulous shopping arcade along with Bangkok Bazaar, corporate block, food the court, multiplex, and many other extravagant features.
This 6.2 acre commercial project offers the perfect combination of style, luxury, glamour, and professionalism. It enjoys a prime location in Sphere Blue Sapphire Noida Extension with easy accessibility via NH24, DND Flyway, and FNG Expressway. There are more than 2.5 lac residents nearby.
Galaxy Blue Sapphire Plaza Greater Noida West offers aesthetically designed lockable offices, bank spaces, and educational institutes in its corporate segment. Plus, we have a huge collection of retail shops, commercial spaces, high street retail spaces in our luxurious shopping mall. We also offer ATM spaces and multiplexes.
Galaxy Blue Sapphire Plaza shopping mall is a fully-facilitated hypermarket for modern consumers, who are craving fashion and quality. Perfect for any investor looking to increase visibility of their business through increased traffic, Galaxy has added features and amenities that allow people to enjoy their time here. With a great return on investment, it's an opportunity not to be missed!
Live in style in best quality development by leading builders such as Earthcon Builder Group Projects & Gaursons Group Builder Projects .
Browse for more builders in Noida, Greater Noida, and Yamuna Expressway to find out the best for investing in prime property.
For more information visit: Galaxy Group