The IITL Nimbus Group has earned itself a leading position in India with their unique approach to real estate. The company strives to innovate, excel, and promote sustainability, while always remaining environmentally sound.
The company's commitment to meeting customers' needs is clear. They emphasize using quality materials and building infrastructure that can last, and they're conscientious about pricing.
About Us:- In the earlier days of construction, there weren't many companies striving for success. It was Mr. Bipin Agarwal who changed this by introducing high-quality work at affordable prices.
Nimbus Projects was founded in 1993 and is led by Bipin Agarwal, a man with an eye for detail. He persistently delivers best-in-class products, which have shaped the future of real estate in India.
10 years ago, we were just a small real estate company. But now, we are a major builder in NCR and enjoy a strong presence in the Real Estate Industry. Today, we're one of the leading builders because of our expertise and commitment to innovation.
The company has one of the highest customer satisfaction indices in the real estate industry, and is committed to providing high-quality services. On top of that, the company's difference ensures affordable luxury for all its customers.
The Company primarily engages in the Residential Complex construction business. It has acquired plots of land under the Builders Residential Scheme (BRS) of Greater Noida Industrial Development Authority (GNIDA), New Okhla Industrial Development Authority (NOIDA) and Yamuna Expressway Authority (YEA).
The Company builds homes as well as managing projects through four special purpose vehicles.
We build our homes with our hearts to create a space where you can create memories and make your dreams come true.
Express Park View 2 offers top-quality amenities and facilities for entire families, who will enjoy its 8 residential towers. It's not just big, but also sleek and beautiful, making it a great option for long-term living.
Express Park View 2 is a new home for those who are looking for their own little corner of the world. Marvel in the beauty of the green view, Wake up each morning on your own private stretch of greenspace, and experience what it feels like to live in a true relaxed sanctuary.
Express Park View 2 offers the perfect balance of style and luxury. Our well-designed condo-style suites and top-of-the-line amenities are hard to beat.
People from 522 families are already benefitting from what this product has to offer.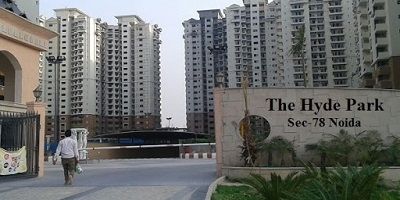 Hyde Park
Modern urban living has come to life. Picture this- a living space with cutting-edge planning, smart infrastructure, and systems running on the latest available information technologies. With Hyde Park, it's now possible in Sector 78, spanning close to sector 50, in the Noida area.
When you come home to Hyde Park, we'll make sure it feels like time flew. Our staff will take care of all the details so you can take the comfort of your beautiful home for granted. Your home is an extension of your personality, and Hyde Park is here to give you a taste of that. It's located near the best hotspots in town without the heavy commute and frantic energy.
We have a customer-first policy and make sure that every step of the process is transparent so you can feel confident in your investment. With an inspiring city lifestyle, you'll have access to popular shopping malls, lots of dining and entertainment options, social clubs, medical centers, and prestigious schools.
The Hyde Park offers amenities of an upscale apartment, but the price is within reach. Our location and facilities offer a luxurious living experience. A large portion of our property is landscaped for open space, with room for gardens and fresh air. You can choose from 1-bedroom studios to 4-bedroom apartments.
With sleek and modern designs, and cutting-edge technology, the home will look and feel more like a retreat than an obligation.
The living experience at Nimbus is a world-class one. Our penthouse apartment homes offer the finest in modern technology, amenities, and appliances by some of the most respected names in the industry. You deserve the best, and we're here to make it happen.
Hyde Park is a place where people can enjoy amazing, vibrant gardens and the signature quiet and peacefulness that's there for all to enjoy.
Apart from all the features and amenities, the on-site basement parking is a huge draw. Unlike traditional venues, the low temperature and ventilation help make it feel light and breezy. There's a continuous oxygen flow that creates great ventilation and a pleasant feel.
Hyde Park is changing. We've revamped the infrastructure to be more reliable and responsive to our residents by utilizing RFID technology and an app-based maintenance system.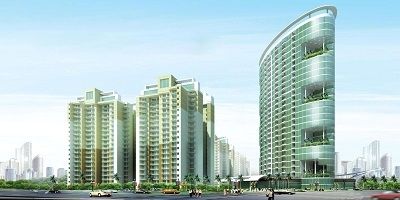 The Golden Palms
The Golden Palms has a dream of bringing world-class infrastructure to our customers. This has led us to develop unprecedented developments in key business and residential locations.
Luxury without the high-cost of living. The Golden Palms, a new integrated residential and shopping complex, offers you the chance to live in the heart of Noida where you'll have all the lifestyle amenities within reach. You're just 25 minutes from South Delhi and 10 minutes from DND and Sec-18 Market. It's also just 5 minutes from Amity University.
The design of the interiors are in line with how we live today. The contemporary and minimalistic style emphasizes the open living spaces. The clean lines, natural light, and high-quality fittings make it the perfect place to call home.
Besides the wide selection of features and amenities, the convenient on-site basement parking provides a lot more than your typical cut-rate basement. The continuous oxygen flow through the space makes it feel like a whole different world.
The Golden Palms is an extravagant hotel developed by the internationally renowned developer M3M. This luxury hotel is the premier business and entertainment hub in Noida. The highlight of this incredible development is undoubtedly the Club, a home away from home for those who want to enjoy and indulge in the best that life has to offer.
This 5-star hotel group manages both the Tower O in Jumeirah Village Circle and the Golden Palms Township. Available for short or long term leasing, this service apartment offers luxurious living with extensive facilities and amenities.
Golden Palms Club is over 30,000 square feet in size and includes 3 banquet halls with a total area of 2800 square feet. These accommodate up to 500 people each. There is also an additional multipurpose hall that can accommodate up to 250 people.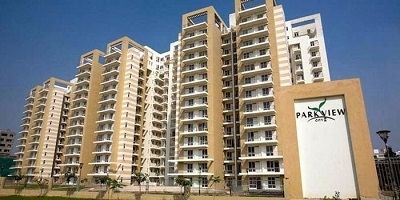 Express Park View-I
Our apartments are unique and fully-featured, providing the assurance of peace, security and serenity. Our apartments are top-tier but also affordable. We offer first-class fittings and quality fixtures that will satisfy your inner home aesthete.
The spacious balconies and unobstructed natural light in all the apartments are just a couple of the many perks.
Our centrally-located office is located in Noida (Plot GH-03), close to major landmarks in the area. This makes us a convenient option for both business and leisure travelers.
Buying property can be a great investment because it grows in value over time. If you want to diversify your investments by buying something other than stocks and bonds, this property could be a perfect buy. Being close to world-class educational institutions like Amity University provides an opportunity for nearby students to come and study near the property. If you invest in this property as a rental, you can make your investment pay off.
Live in style in best quality development by leading builders such as Gulshan Homz Groups Builder Projects & Jaypee Group Builder Projects .
Browse for more builders in Noida, Greater Noida, and Yamuna Expressway to find out the best for investing in prime property.
For more information visit: IITL Nimbus Group