The SNG Developers has established itself as a leading developer in India by creating an unbelievably valuable mark across all asset classes. The company strives to excel, to innovate, and to promote sustainability.
The company puts customer needs first and values timely delivery, quality materials, and competitive pricing.
SNG Developers
We've been working hard to benchmark the best in the industry. After we proved our mettle in other sectors, we have now ventured into the real estate market. SNG Plaza at Greater Noida is just a glimpse of what we can accomplish.
We believe that innovation, not just through R&D, can make life better for our customers. We have been working to provide targeted insights about everything, whether it's housing or commercial establishments. And by providing insight into infrastructure and design decisions, we hope to encourage people to fully explore their lives with more vibrancy.
There are many ways to apply the principles of change that make life different. These ideas have been a cornerstone of SNG Developers, the real estate arm of SNG, since its inception.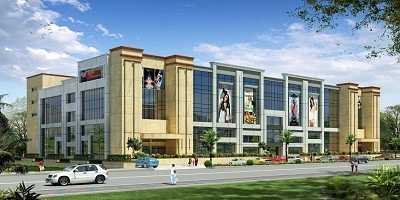 SNG Plaza
SNG Plaza is a luxurious mixed-use commercial development that brings together a mix of modern architecture and planning aesthetics in a way never before. It's designed to meet any international standards with its construction pattern, and it's located just minutes from the city center.
The building is a six-story structure with a unique combination of glass and Dholpur Stone. It's slated to be a one-of-a-kind shopping hub in the city of New Delhi.

Fit-outs have already commenced at SNG Plaza.
Greater Noida-Away from the bustle
Greater Noida is well-connected to the popular capital of India, Delhi. The location provides clean air and surroundings, as well as close proximity to many industrial townships in Uttar Pradesh.
As the nation's first trade expo mart, SNG Plaza is designed to enhance your leisure experience with shopping. It spans an approximate 2,000 sq ft area and offers a world-class retail experience for consumers.

A shopaholic's paradise

Setting the latest standards in fashion and style
The dynamic SNG Plaza combines modern design elements with various forms of entertainment. Consumers will find an unrivaled mix of products and services in the atrium that make shopping fun again.

Throughout the ground, to fourth floors, there shall be stylish stores featuring multi-brands, chic labels, multiplex, and an umbrella of world-class designer items. Rise to the first floor where you would be able to select perfect souvenirs to show off to your friends and family.

The mall is set to leave you impressed by its décor, aesthetics and the sheer comfort quotient.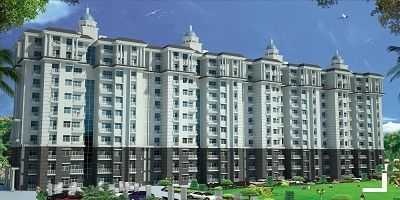 Anand Kunj
At the Anand Kunj, you are always close to modern-era amenities that make your lifestyle far more delightful.
The exteriors are magnificent. You'll find yourself surrounded by views of the vista along a central green path lined with flower-beds and other water features. Explore picturesque landscapes that inspire your imagination. The gardens are elegant, softening the senses and creating peaceful spaces to allow you to explore at your leisure.
The lobbies in this building are spacious, but remain well-ventilated and are designed to maximize comfort. The up-to-the-minute technology gives you instant access to the standards your scientific mind craves.
One of the most sought-after locations in Firozabad is an attractive complex that's close to everything you need. The luxurious Anand Kunj condominium building is within easy reach of town's main activity hub.
Live in style in best quality development by leading builders such as SKA Realtech Builder Group Projects & Spacetech Group Builder Projects .
Browse for more builders in Noida, Greater Noida, and Yamuna Expressway to find out the best for investing in prime property.
For more information visit: SNG Builder