The SNG Developers has firmly established itself as one of the leading developers of real estate in India by imprinting its ineffaceable mark across all asset classes. The company strives to innovate, excel, and promote sustainability.
The company cares about customer needs, be it timely delivery of projects or living up to commitments in terms of using quality materials, infrastructure, and pricing.

Well organized team
The company is headed by individuals with adroit capacity. They have employed and collaborated with high caliber architects and interior designers to ensure quality and sustainability.
The leaders and skilled professionals of the company have worked towards launching out of the league projects and take the real estate sector to the next level.
Phenomenal craftsmanship
The Prestige Group today has become a name that is synonymous with innovation and phenomenal craftsmanship.
They have been delivering high-quality projects and meeting the international quality standard.
Creation of various landmark projects

The company has pioneered many landmark developments. The spirit of creativity is reflected in all the projects.
The company has set new trends of architectural design in the contemporary global scenario touching the horizons of excellence.
About Us:- Our story began 8 years ago, with a vision to create a revolution in business. Having successfully set new standards in excellence, today we are a multi-crore conglomerate. From oil and petroleum products retail, automobile retail to Real estate, our business interests have established exceptional standards of performance and productivity. All this thanks to our people-centric approach to business.
We believe that human capital is the biggest asset of an organization. Our experienced & qualified professionals have established long-lasting relationships with all stakeholders. They are the ultimate drivers of our business success. And it's their keenness to embrace new ideas that have been driving the cycle of innovation at SNG.
SNG Developers
It's our continuous effort to benchmark the best as our performance. After proving our mettle in the petroleum and automobile segments, we have now forayed into the booming real estate market. The SNG Plaza at Greater Noida is just a glimpse of what we can accomplish.
We sincerely believe that only innovation through R&D can add vitality to the life of our customers. Insightful housing, commercial establishments, and infrastructure can make people feel good and help them get more out of life.
Hence ideas that can change life have become a cornerstone of our organization. SNG Developers, the Real estate arm of SNG embodies all these principles and values.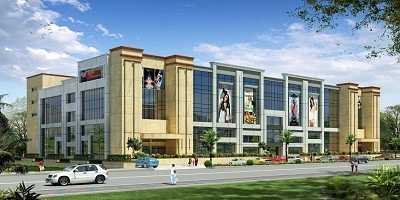 SNG Plaza
Mall-Destination leisure.
SNG Plaza is like a glossy magazine that comes to life. The mall brings together a marvelous mix of modern architecture and planning aesthetics, like never before. The shopping facility at SNG Plaza meets all international standards of commercial construction pattern.
The building has an excellent elevation with the right combination of glass and Dholpur Stone. Conceived over Six distinct levels, which includes a basement for intelligent parking and four floors of premium retail space, SNG Plaza is slated to be the newest shopping hub of the NCR.

Fit-outs have already commenced at SNG Plaza.
Greater Noida-Away from the bustle
Greater Noida is very well connected to Delhi through an express-highway, making it an ideal get-away zone. The best aspect of the location is its 100% pollution-free and clean environment. Besides Delhi, it has close proximity to major industrial townships in Uttar Pradesh.

The country's first trade expo mart is located in Greater Noida, just opposite the SNG Plaza. Subtly weaving leisure with shopping, SNG Plaza offers a world-class retail experience Approx. 2 Lac sq ft area.

A shopaholic's paradise

Setting the latest standards in fashion and style
Modern concepts like street furniture made up of futuristic steel and wood with meticulous designer planters, and a cylindrical string waterfall adorns the perimeters of SNG Plaza. For consumers, an unrivaled mix of products and services in the mall is going to put the fun back into shopping.
Throughout the ground, to fourth floors, there shall be stylish stores featuring multi-brands, chic labels, multiplex, and an umbrella of world-class designer items. Rise to the first floor where you would be able to select perfect souvenirs to show off to your friends and family.

The mall is set to leave you impressed by its décor, aesthetics and the sheer comfort quotient.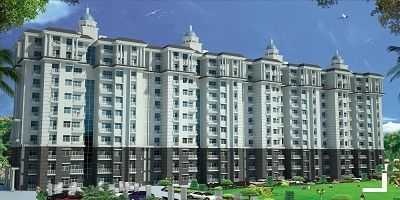 Anand Kunj
At the Anand Kunj, you are always close to the modern comforts that make your lifestyle far more delightful.
The exteriors are magnificent. The condominium runs along a central vista that extends from the entrance and takes you along a pleasing green path lined with lovely flower-beds and water features. Explore landscapes that inspire the imaginations. The gardens are elegant and created to soothe your senses with impressive water features & flora.
The lobbies within the apartment building are spacious and well-ventilated with high-speed elevators to ensure ease of movement. The design and technology meet up-to-the-minute scientific standards.
The elegant condominium complex has been built in one of the best locations in Firozabad. Anand Kunj is within easy reach of the town's main activity hub.
Live in style in best quality development by leading builders such as SKA Realtech Builder Group Projects & Spacetech Group Builder Projects .
Browse for more builders in Noida, Greater Noida, and Yamuna Expressway to find out the best for investing in prime property.