Omaxe The Hemisphere Overview
Omaxe has exited from the project The Hemisphere
Omaxe The Hemisphere Review
Omaxe Hemisphere is the quintessential blend of solace and extravagance. It is absolutely the right choice for the people of the elite class. Located in the heart of Greater Noida, the project is offering entrancingly crafted lavish villas and apartments at an attractive price. A high-end commercial is also a very fascinating investment option. It is an opportunity to avail the attractive deal of magnificent living options with world-class amenities.
Why is Velocity recommending investment in OMAXE THE HEMISPHERE?
Well Known Developer
"OMAXE THE HEMISPHERE" is developed by the Omaxe Group. Omaxe is one of India's leading and trusted real estate companies. Omaxe Group has developed the philosophy of innovation, sustainability, and excellence in the real estate industry.
Strategic Location
Strategically located in the heart of Greater Noida sector-27 just at walking distance from Metro station.
The project has excellent connectivity to all important parts of Delhi NCR.
This location is also well connected to the eastern Peripheral expressway, and the upcoming FNG & Delhi Mumbai Industrial Corridor.
The project is very close to multi-specialty hospitals, world-class universities, schools, etc.
Low-density Project
The plot is allotted by Greater Noida Development Authority with Low FAR. Therefore the project has an 80% green area with bewitching landscaping.
Catering to various segments of society
The project has a plethora of options and a price range. It offers you commercial space, apartments, and Villas in the range from Rs.15 lac to 3 crores.
The commercial project is also offering assured returns for 5 years. It gives you an opportunity to earn12% assured return till possession & 9% assured return post possession
Loaded with modern Hi-end Technology
9 hole Golf Course, luxury clubs, a sports complex, a wellness center, banquet halls, orchards, hi-tech cloud-based security, etc. make it a most coveted property.
Perfect lifestyle
The Hemisphere exudes all the style you'd expect from a luxurious abode and lavish living. The society is surrounded by various elite societies and civic infrastructure.
Click to know more about- Omaxe The Hemisphere Location
About Omaxe The Hemisphere
Omaxe The Hemisphere collaborates with acclaimed architects, landscape designers, and interior designers across the globe, to create connoisseurs of luxury.
With exceptional design woven into the contemporary living experience, Omaxe The Hemisphere is the perfect blend of holistic living with splendid amenities.
The Hemisphere is an exclusive gated enclave of villas and apartments set around a stunning golf course. Nestled in the serene green landscape, the abodes offer you to wake up to the rolling greens of a 100-acre society with an incredible golf course.
Strategically located in the heart of Greater Noida sector-27 just at walking distance from Metro station makes it an amazing residential complex that enables us to enjoy serenity and tranquillity but still very close to the city.
Being in the heart of the city, it enjoys superior connectivity to all important parts of Delhi NCR, Agra, and near about place through Yamuna Expressway including top national and international schools, ATMs, multi-specialty hospitals, recreation center, and so on.
The extravagant 40,000 sq.ft. Clubhouse, offers you every comfort of a global lifestyle, from an exclusive wellness center to a gourmet restaurant.
With tennis, basketball courts, leafy jogging tracks, and a picturesque themed garden, you'll enjoy every moment of your life.
It is an opportunity to avail of an awesome deal of magnificent living options with world-class amenities at price suitable to large segments in the form of Villas or apartments and at the same time a very lucrative investment option.
The residences at The Hemisphere exude all the style you'd expect from a luxurious abode and lavish living. It offers you a perfect blend of opulent living and comfort.
Omaxe Group offers you commercial and residential property space. Omaxe Ltd. promises timely possession and came up with the latest updated price list along with the pictures reflecting the construction-update of Hemisphere Golf Villa.
Grand opulent living spaces will make your life easy and comfortable. Start your journey at this advantageous location in Greater Noida. Yamuna Expressway is also located closer to the project The Hemisphere.
Great specifications, excellent connectivity, eco-friendly development, and hassle-free lifestyle are the part and parcel of the development.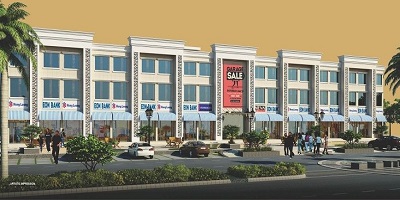 COMMERCIAL PROJECT Royal Golf plaza
Assured return for 5 years
12% assured return till possession & 9% assured return post possession
Grab the deal !!! chaabhee bhee aapakee kiraaya bhee aapaka
Royal Golf Plaza is the most discerning and stylish commercial business space at The Hemisphere! Elegantly designed to extend exceptional day -to day life convenience for its residents, this features an integrated commercial infrastructure by the name of Royal Golf Plaza, offering office spaces & shopping center with retail shops, food court, multiplex, banquet and so on, adding a lot of business opportunities for the retailers.
The Hemisphere project has splendid and premium villas and apartments within it offering a plethora of business opportunities for ambitious businessmen.
You may also check some other Projects like Omaxe Nri City & Omaxe India trade Centre in Noida, Greater Noida, Noida Extension, Yamuna Expressway, Noida expressway.
The residents living in this high-end society would naturally be inclined towards the lavishly designed Royal Golf Plaza.
A businessman or businesswoman buying space here would benefit from the tremendous purchasing power of the township's residents.
A high-street shopping mall with all varieties of retail brands from all across the globe to the entire neighborhood will make it a most happening place.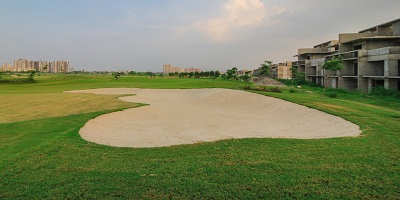 The Hemisphere: Golf Villas
Encircled with 9 hole golf course and other equally lavish lifestyle features, The Hemisphere, Golf Villas are the true epitome of luxurious living.
Sketching the best infrastructure for livelihood in the heart of the city, The Hemisphere Golf Villas are well-positioned in a perfect layout to face the lush greenery of the golf course.
Dotted with the best of personal amenities to add a royal touch to the interiors, these luxury villas are exclusively designed for royal living. With private terraces and porticos, these villas are providing enough spaces to relax and get pampered for lifelong.
From indulging in the exclusive spa to perform at the amphitheater, there are a million ways here to experience the joy of living and to make you stress-free.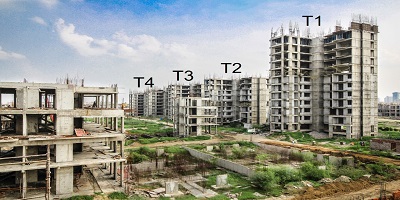 The Hemisphere: Golf Suites
The Hemisphere golf suites, an enclave of brilliantly planned and beautifully designed abodes in compliance with Vaastu principles to provide an extremely comfortable, peaceful & convenient life.
It invites you to transcend your life in a Home that answers your every need for a quality living space. The Hemisphere is the perfect luxury abode with world-class facilities and connectivity.
The smart suites enable you to control your home's security and appliances from everywhere in the world. Every Suite faces the vast expanse of the golf course along with offering a host of features like wooden flooring, spacious balconies that face the ultra-modern designer golf course & beautiful state-of-the-art landscaping.
Loaded with the most desired technologies and luxuries, these Premium Suites offer a plethora of opulent lifestyle amenities to keep your leisure hours well occupied in camaraderie with your loved ones.
The beautifully endowed vistas that are in the embrace of plants and trees amaze you with natural beauty. The elite game of golf occurs in the stunning backdrop of a green embrace as it melds perfectly enormous dollops of comfort and casual elegance.
Equipped with inimitable design & comfort, the new Golf Suites are the ultimate luxury accommodation option for those who are looking for a house of dreams.
Find affordable, sustainable, & luxurious multi-unit dwellings in prime locations.
Browse for more property projects like Kaveri City Centre & Gaur Yamuna City in Noida, Greater Noida, and Yamuna Expressway to find out the best property as per your requirement.
For more information visit: Omaxe The Hemisphere